The editor of
Just Above Sunset
spends a weekend in and around Manhattan...
If you use any of these photos for commercial purposes I assume you'll discuss that with me. These were shot with a Nikon D70 - lens AF-5 Nikor 18-70mm 1:35-4.5G ED - or AF Nikor 70-300mm telephoto. Copyright 2005 - Alan M. Pavlik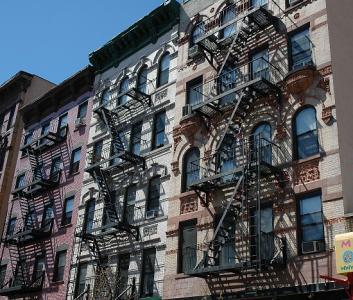 The Lower East Side
Around the corner on Orchard Street things look much as they did when George Burns and George Gershwin and so many others were growing up here.