Los Angeles Beaches? Drive west on Sunset to the sea (turn that jungle music down), turn left onto Pacific Coast Highway, and drive through Santa Monica, Venice Beach and Marina del Rey - a pleasant Sunday morning hour...
Santa Moinca: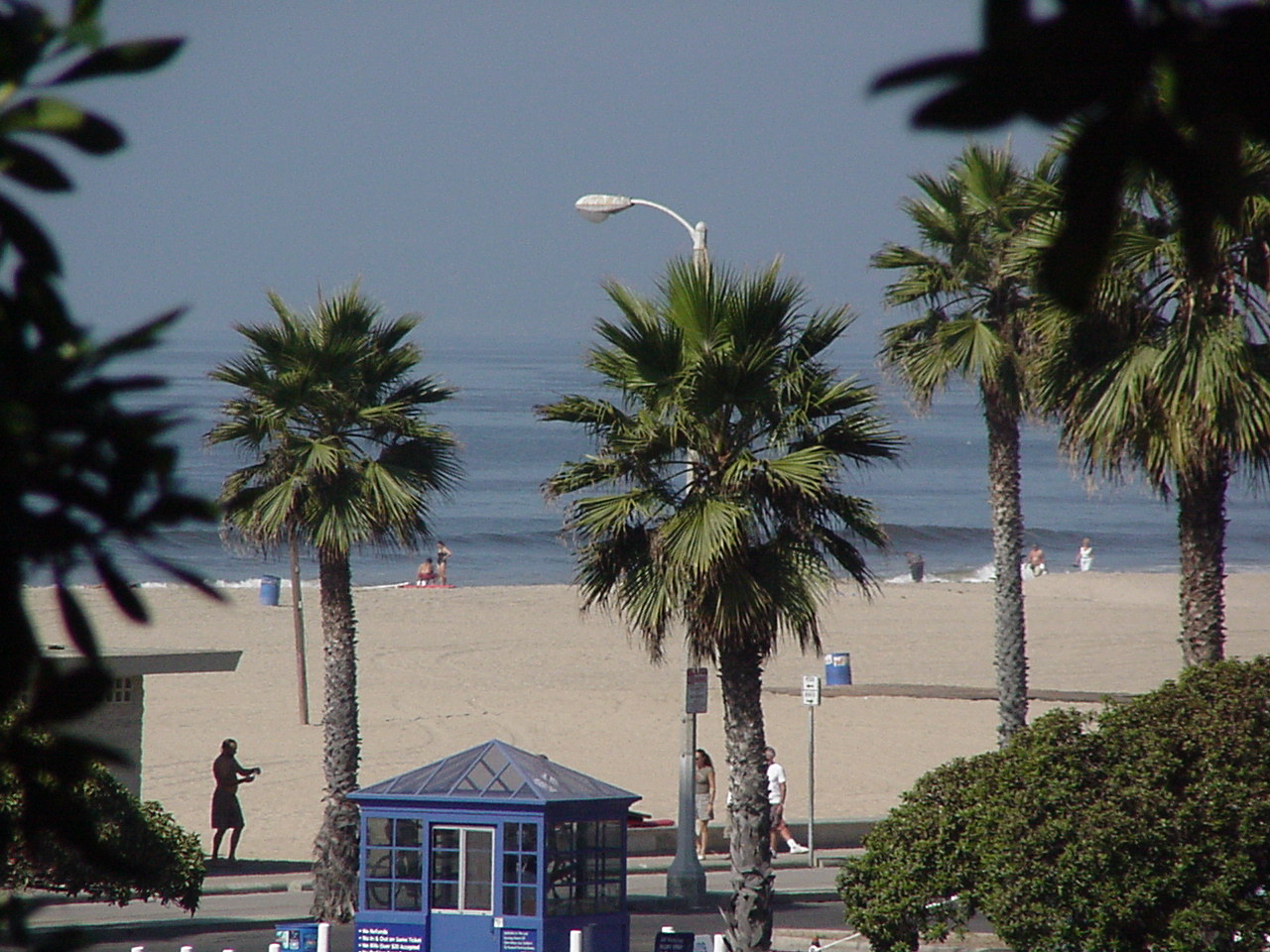 Venice Beach? Paris has Les Bookinistes, all those booksellers with green stalls on the quays of the Seine where you can pick up used books and old postcards and prints. Venice Beach out here has something like that as shown, and "Muscle Beach" a few steps away, and young women in tiny bikinis rollerblading along (not shown here) ...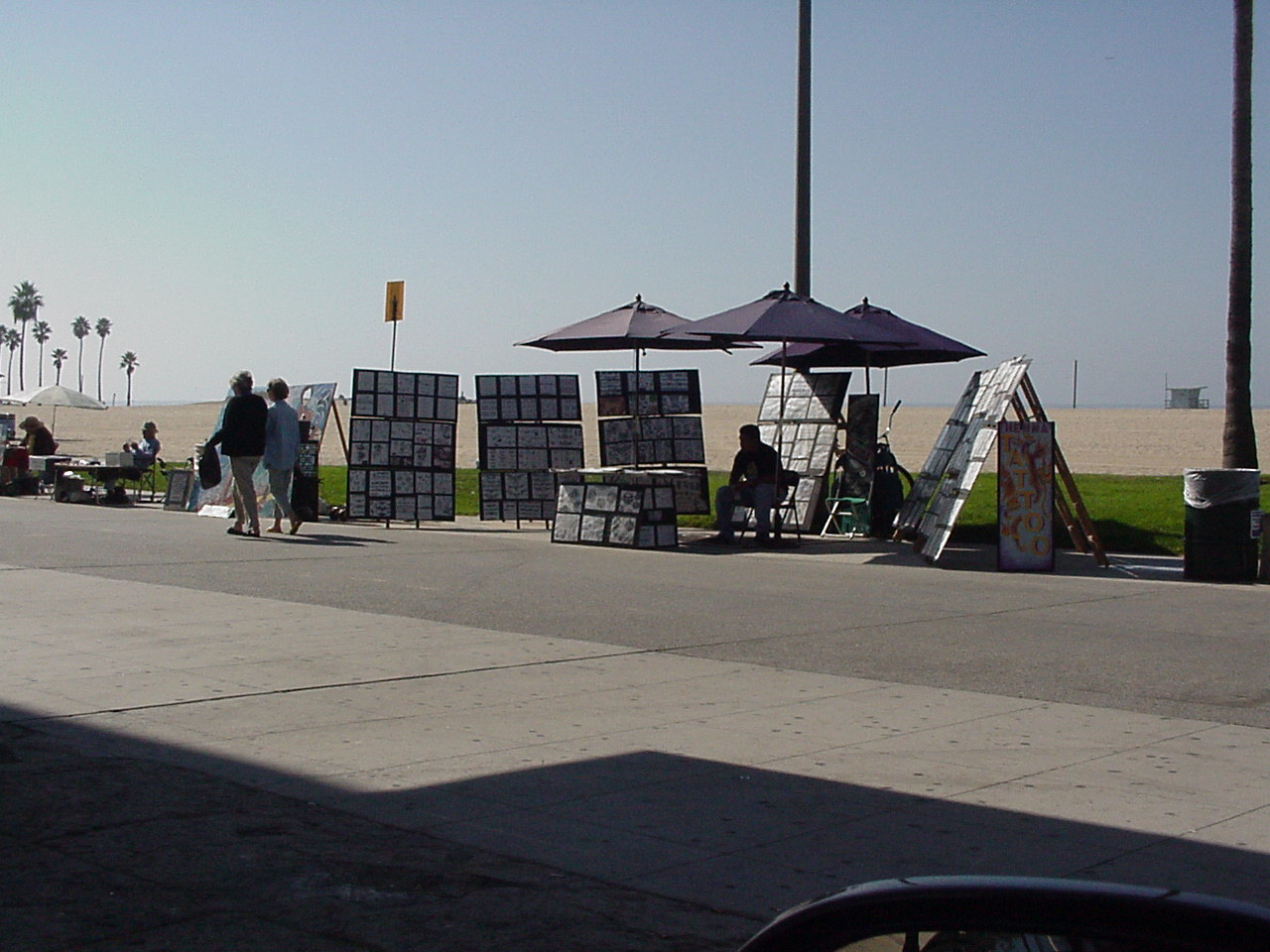 The mole at Marina del Rey with a small sailboat heading out ...
"Mole" - Function: noun Etymology: Middle French, from Old Italian molo, from Late Greek mOlos, from Latin moles, literally, mass, exertion; akin to Greek mOlos exertion Date: circa 1548
1 : a massive work formed of masonry and large stones or earth laid in the sea as a pier or breakwater 2 : the harbor formed by a mole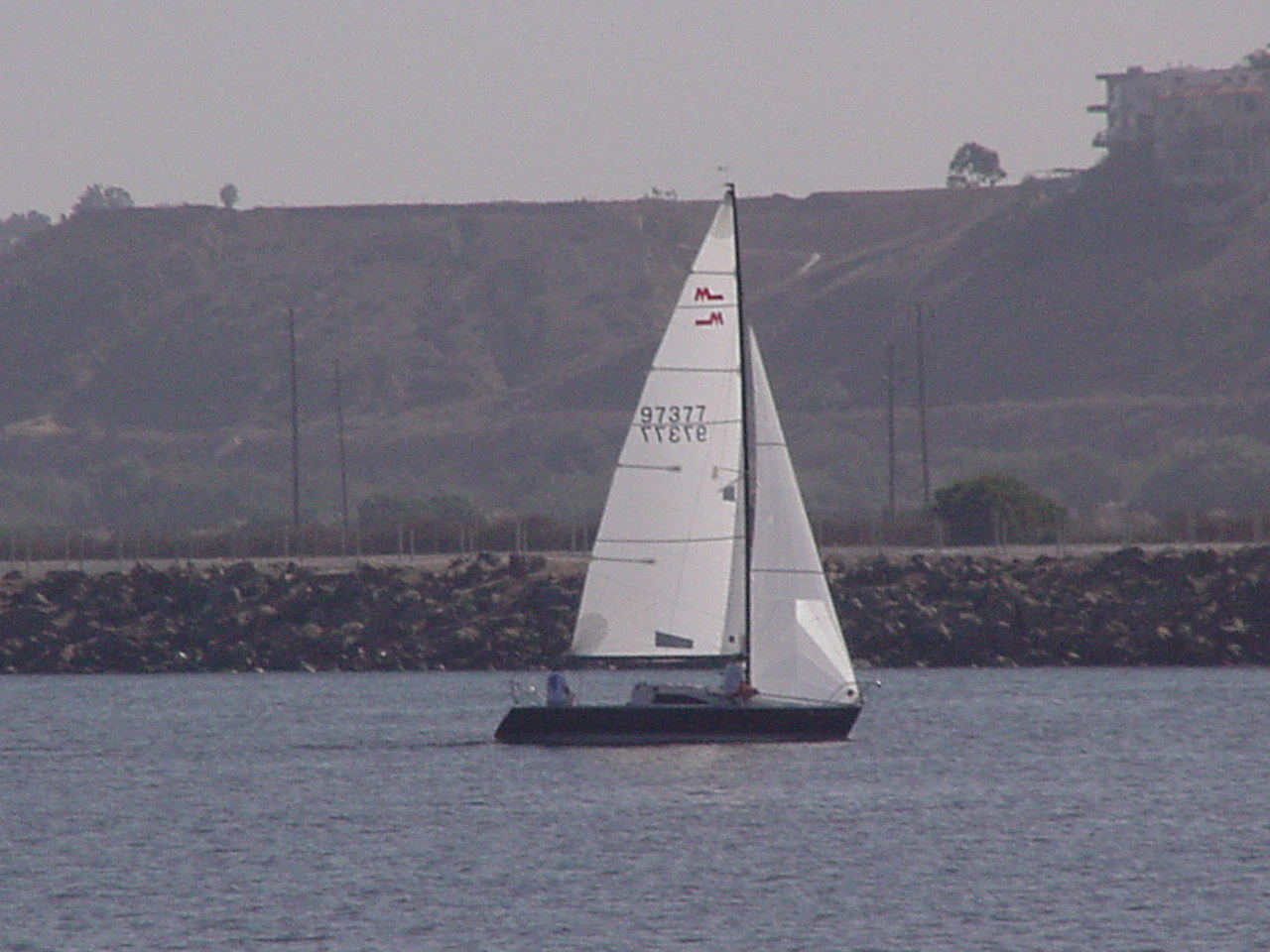 The harbor at Marina Del Ray - sailboats, someone's new Ferrari just sitting on the dock of the bay, and a ship someone has named appropriately...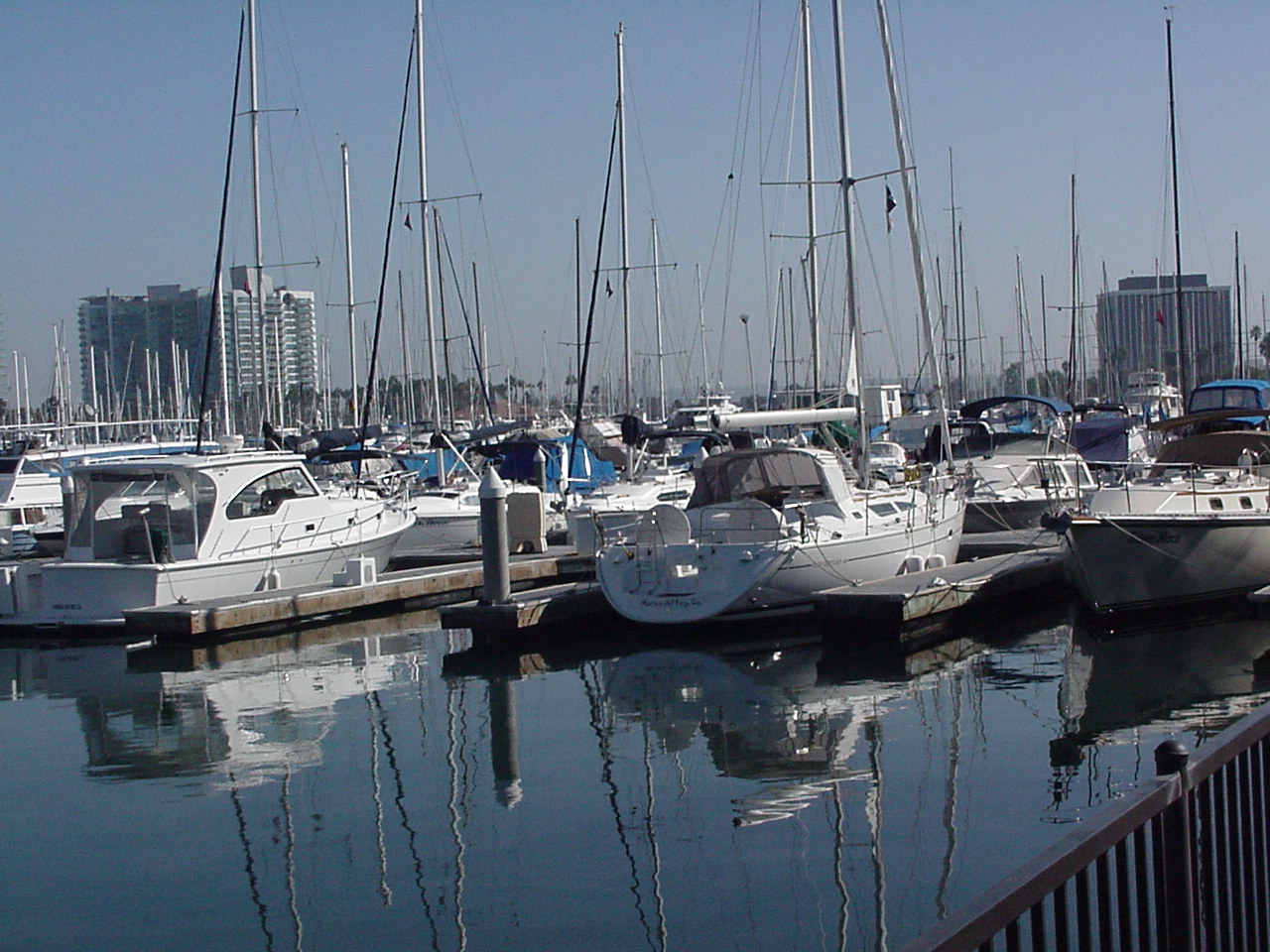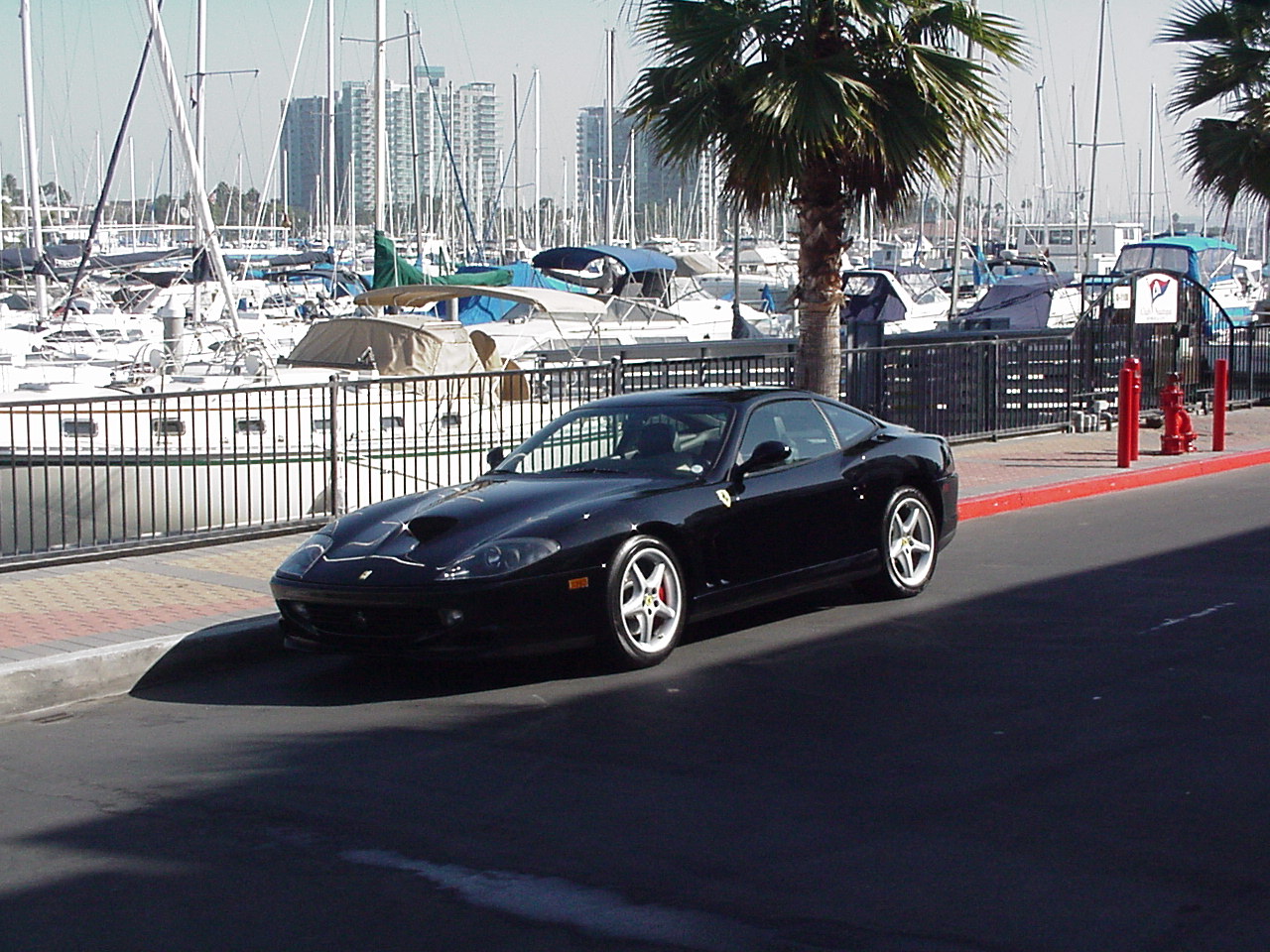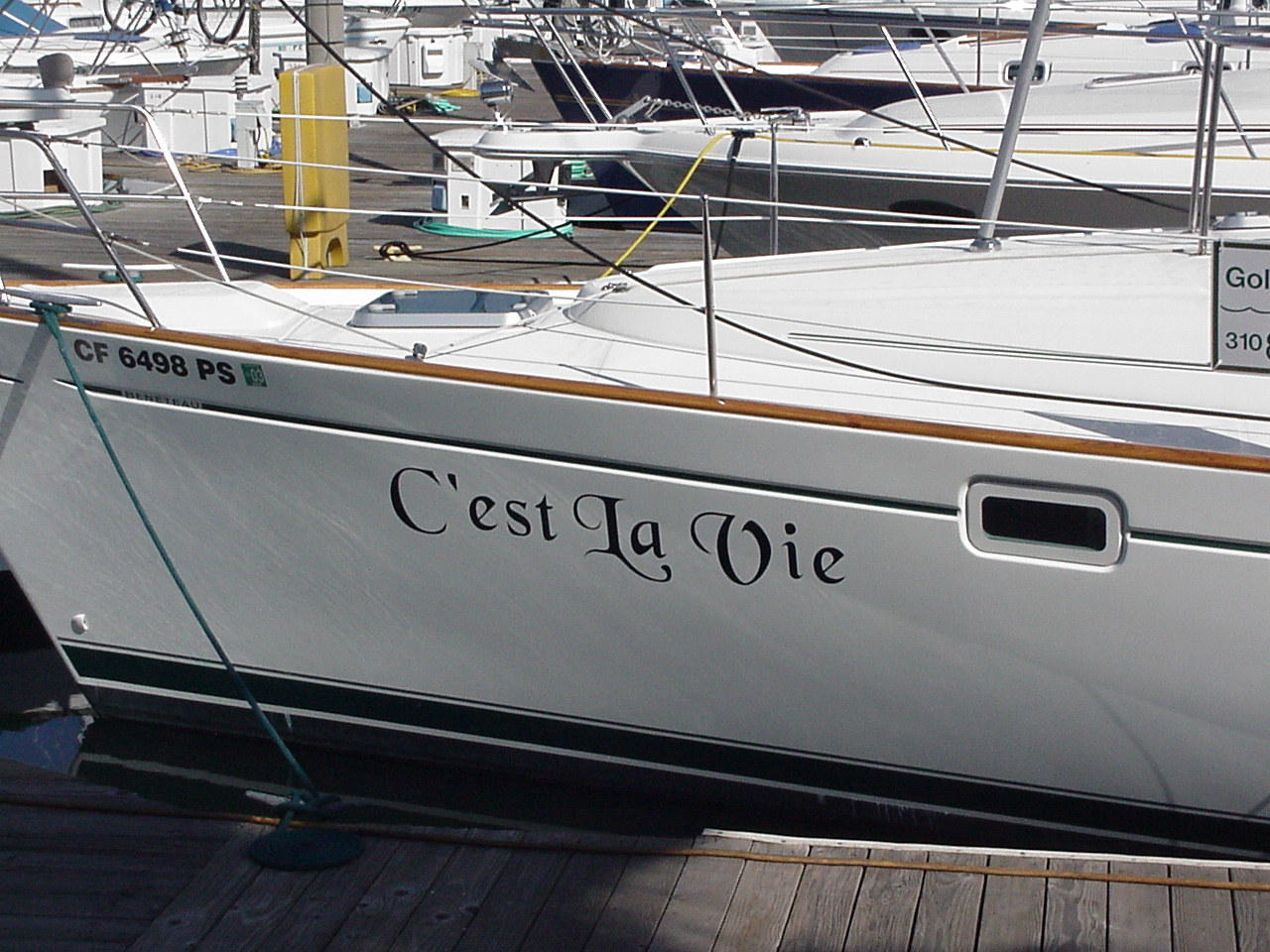 ________________________ ...back home
From last week's home page, across the street from the front door - autumn in Hollywood and the trees turn red, except those are blossoms, not leaves turning. Well, the magnolia gradiflora in the right foreground is not in bloom this late in the year. Click on the image for detail.