The part of Los Angeles that didn't burn. A cove - Malaga Cove - on the north end of the Palos Verdes Peninsula, with a nice bench where you can sit and daydream.
And the pier at Manhattan Beach, and next to it, the first of the Sunday morning volleyball games. Catalina floats on the horizon, an island twenty-six miles across the sea (if you click on the image to enlarge it). Better yet, the view of Catalina from the top of the Palos Verdes Peninsula - the notch in the center of the island is the port town of Avalon, as in the old song - "I left my love In Avalon, across the sea..."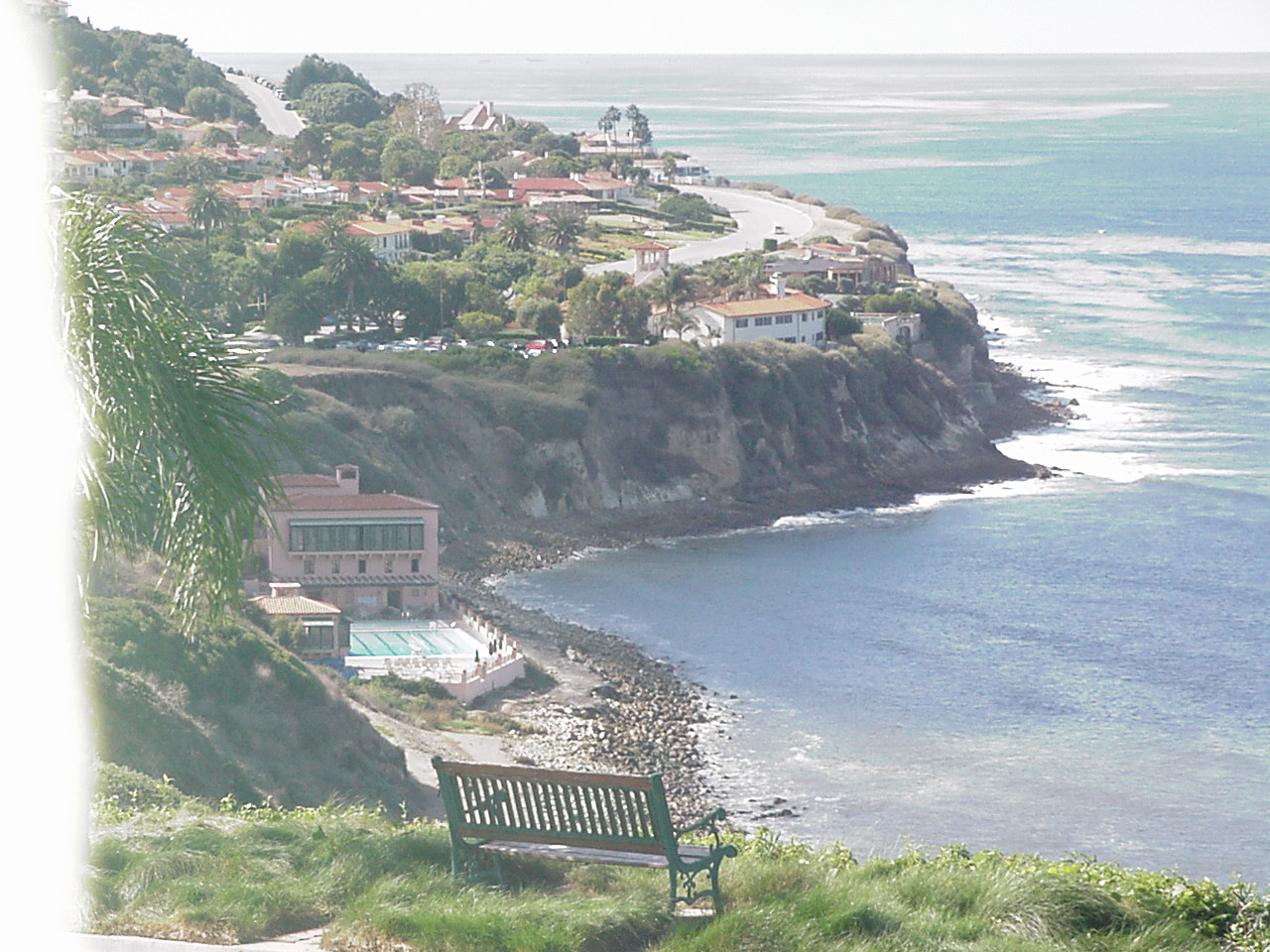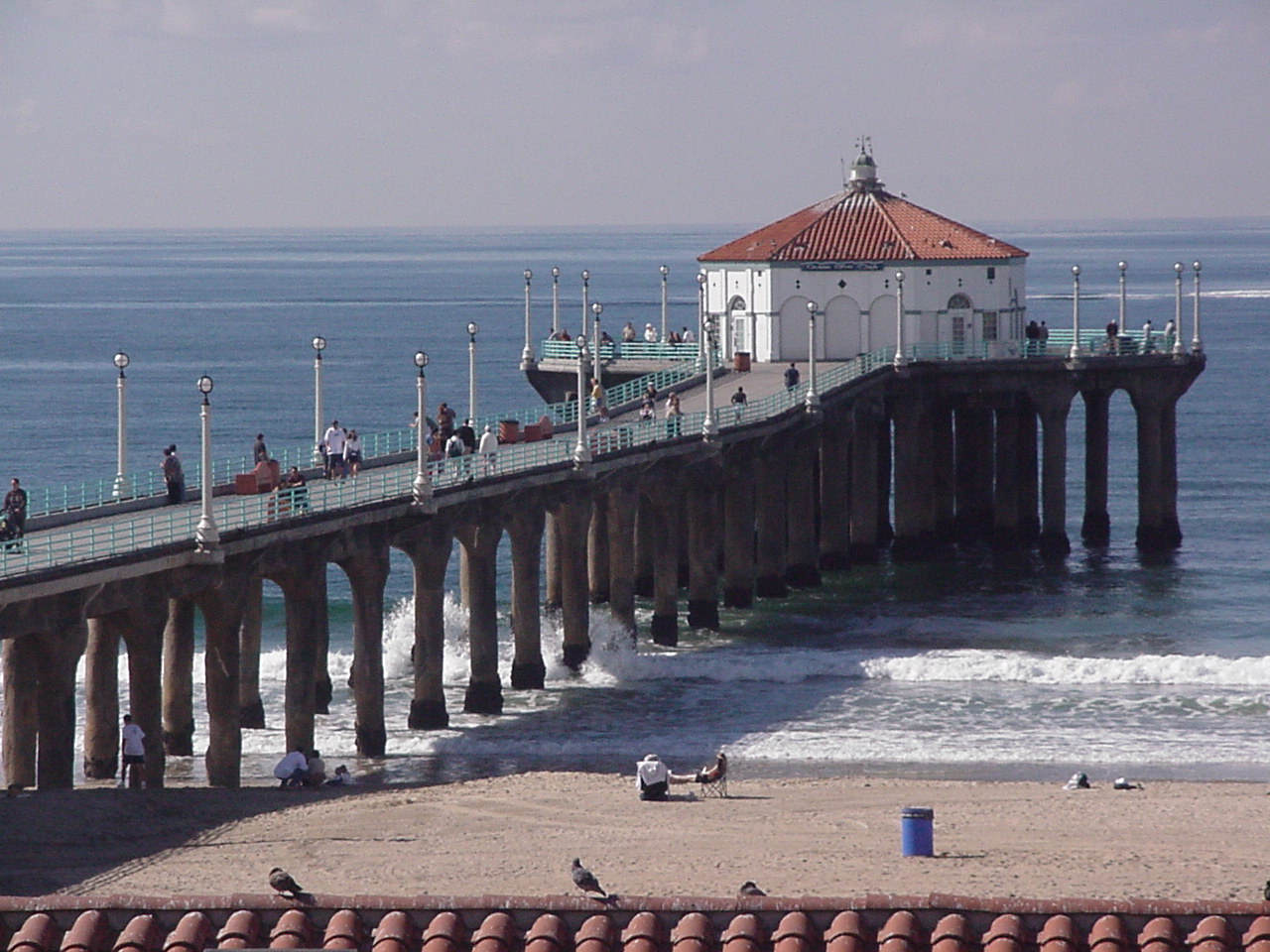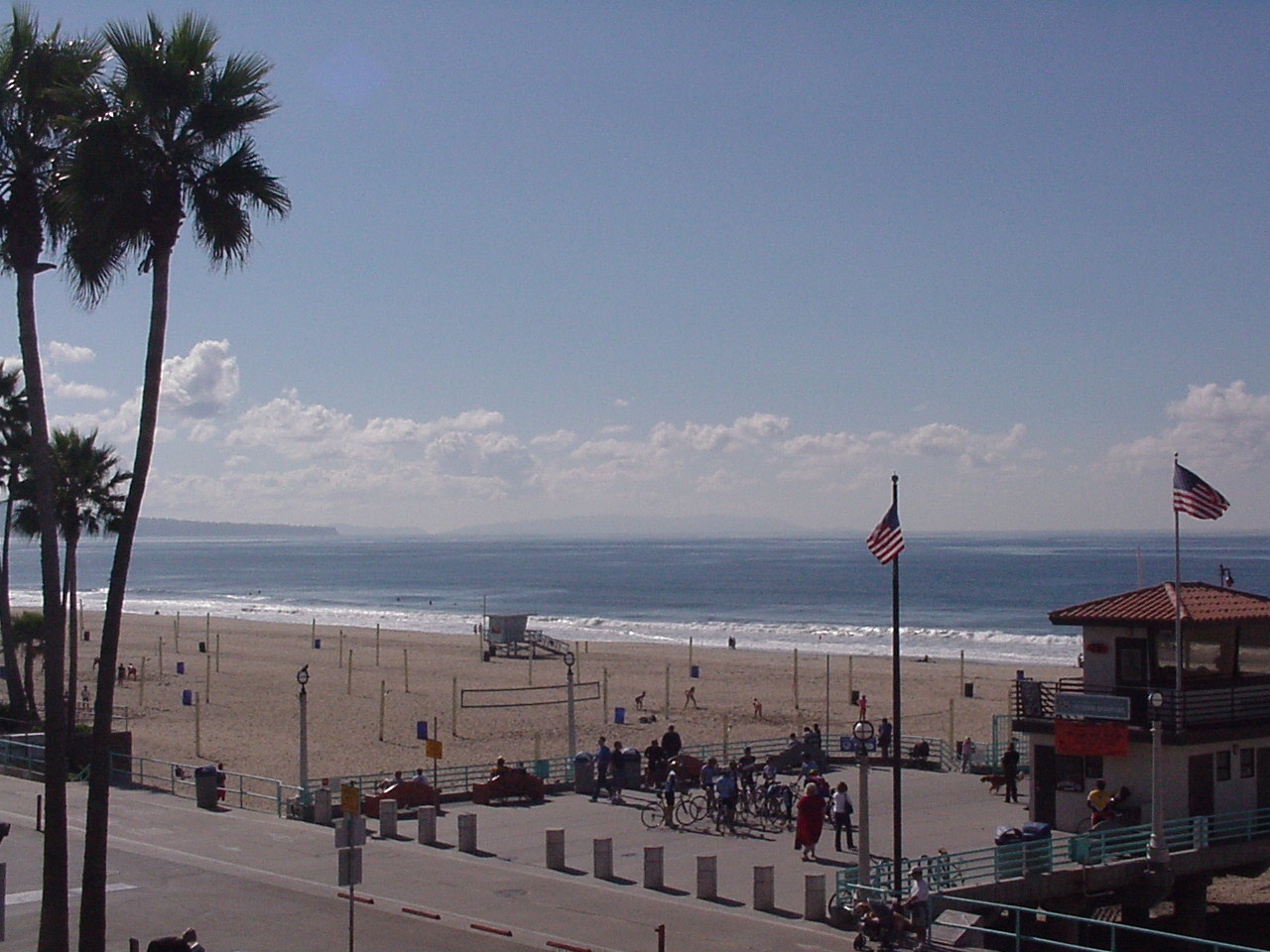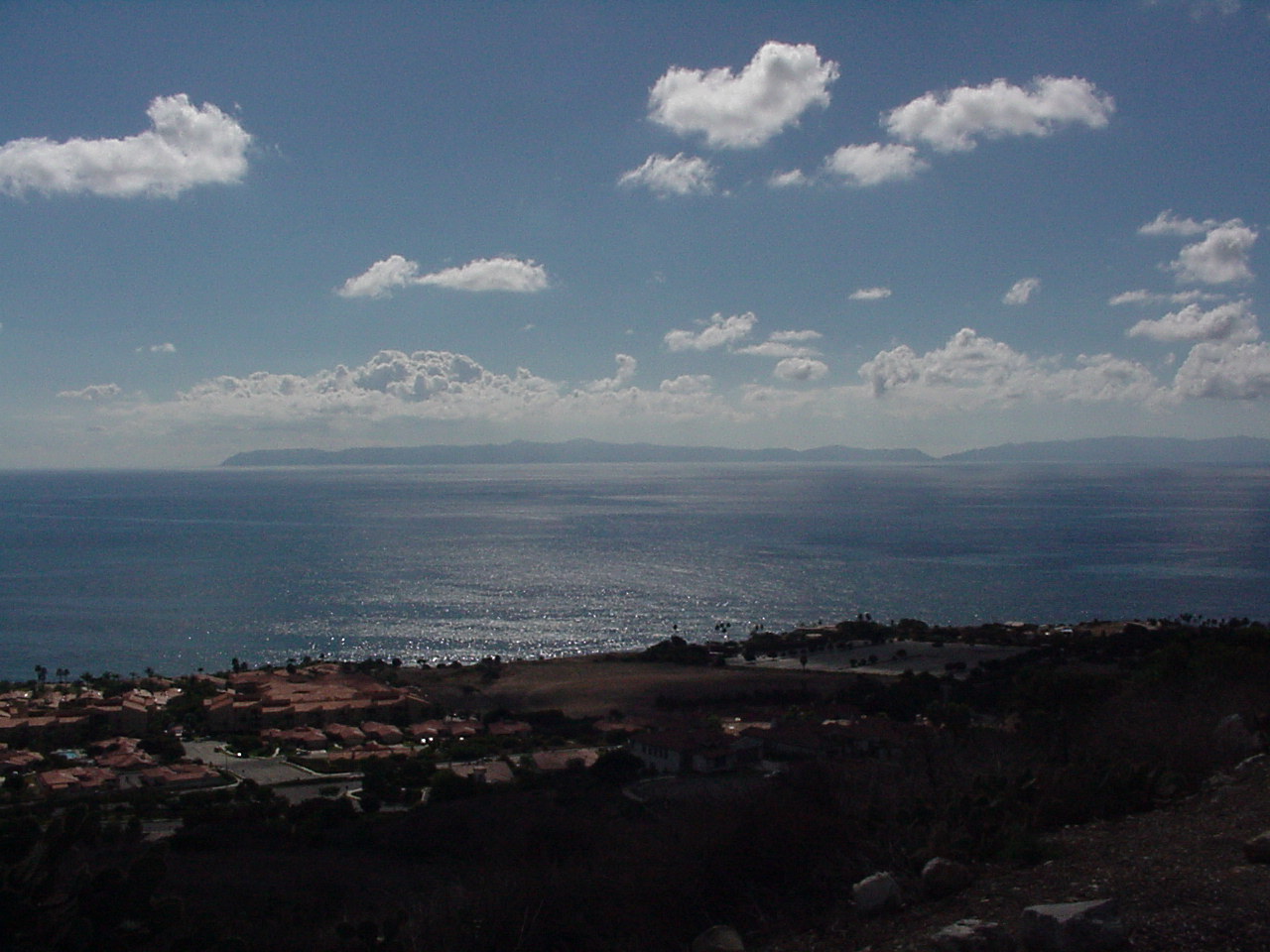 Pacific rocks (bad for surfers), a wave in the morning sun, a cliff down that way and the coves that lead south to San Pedro, Los Angeles Harbor and Long Beach....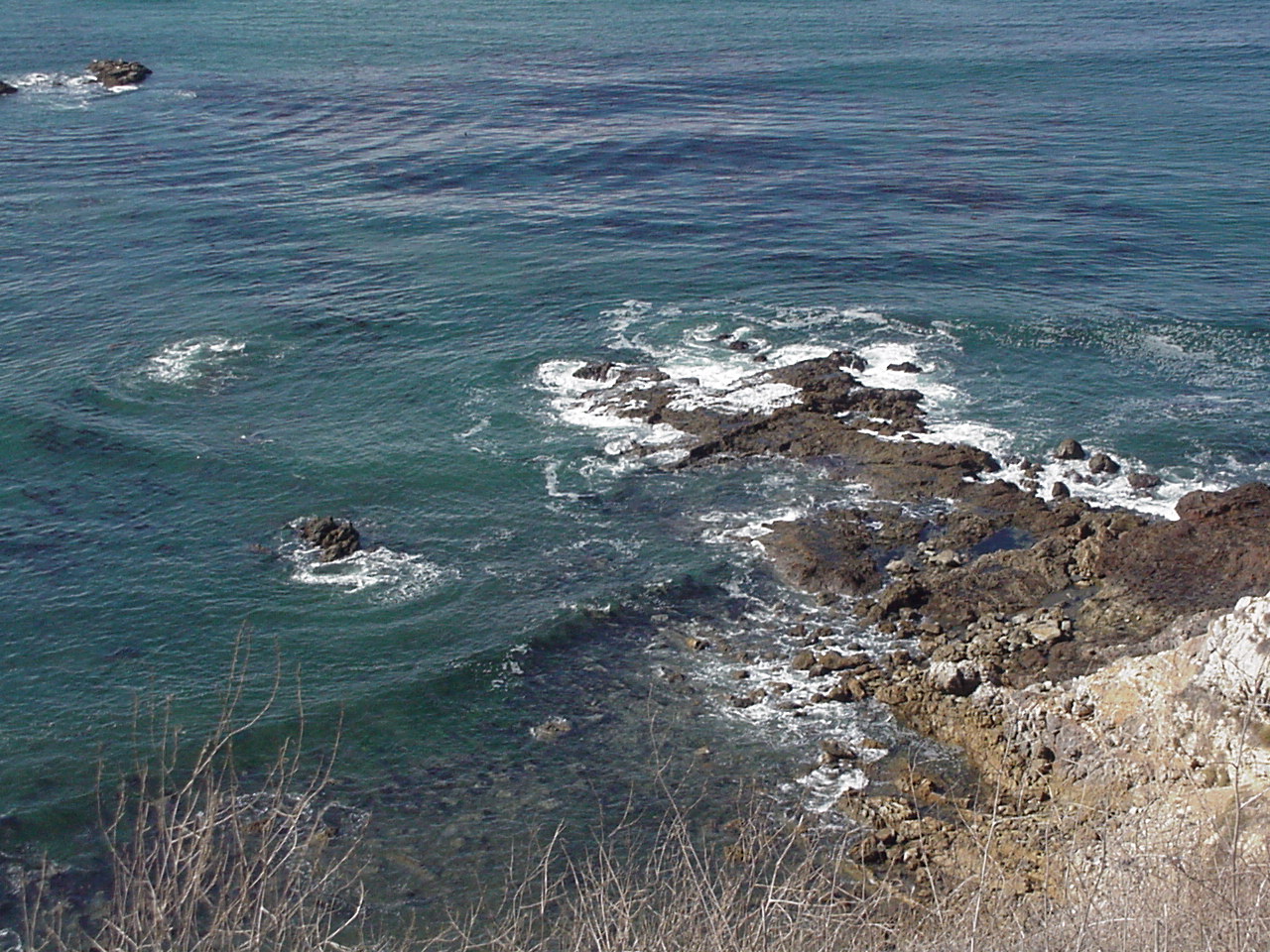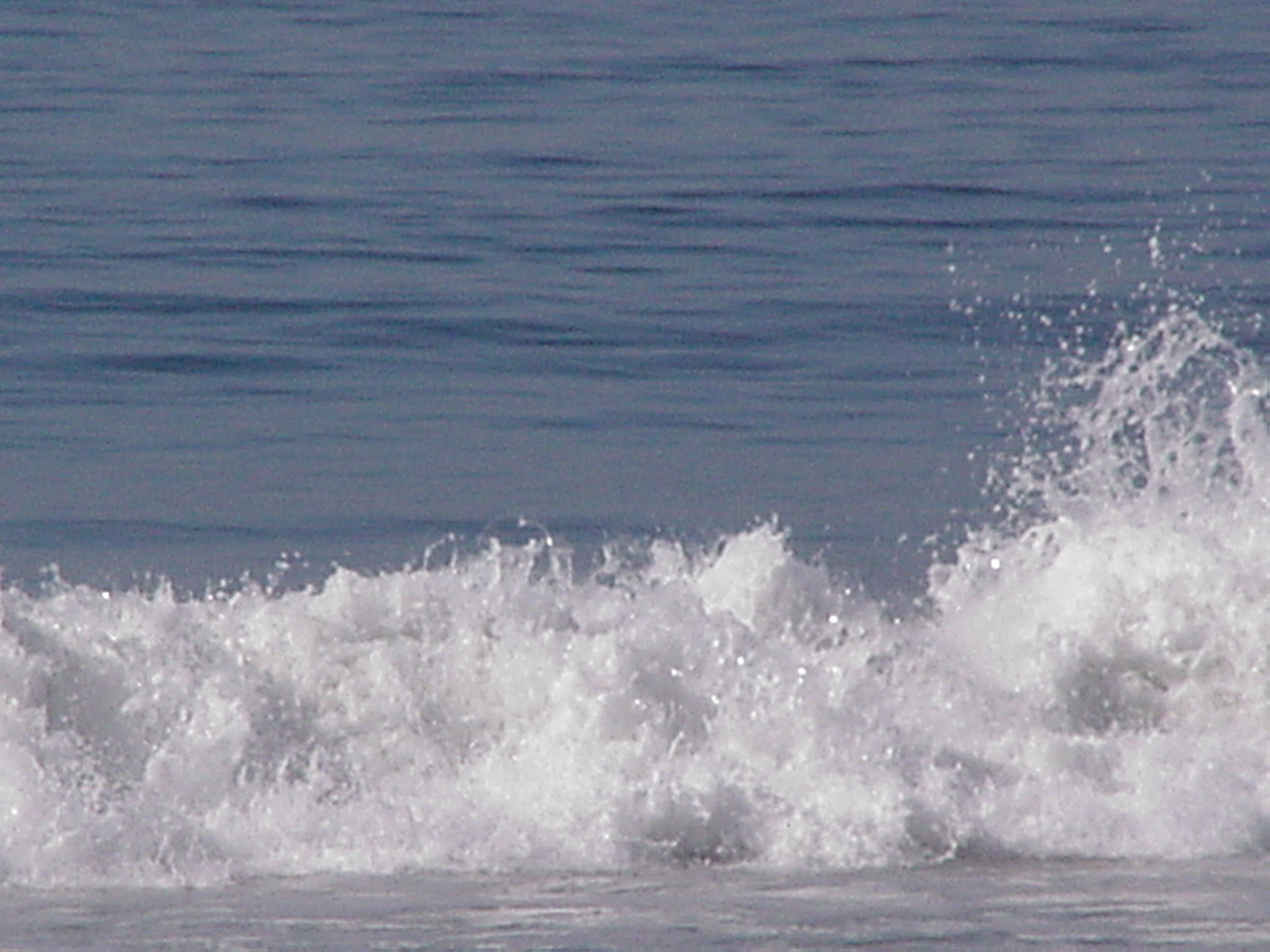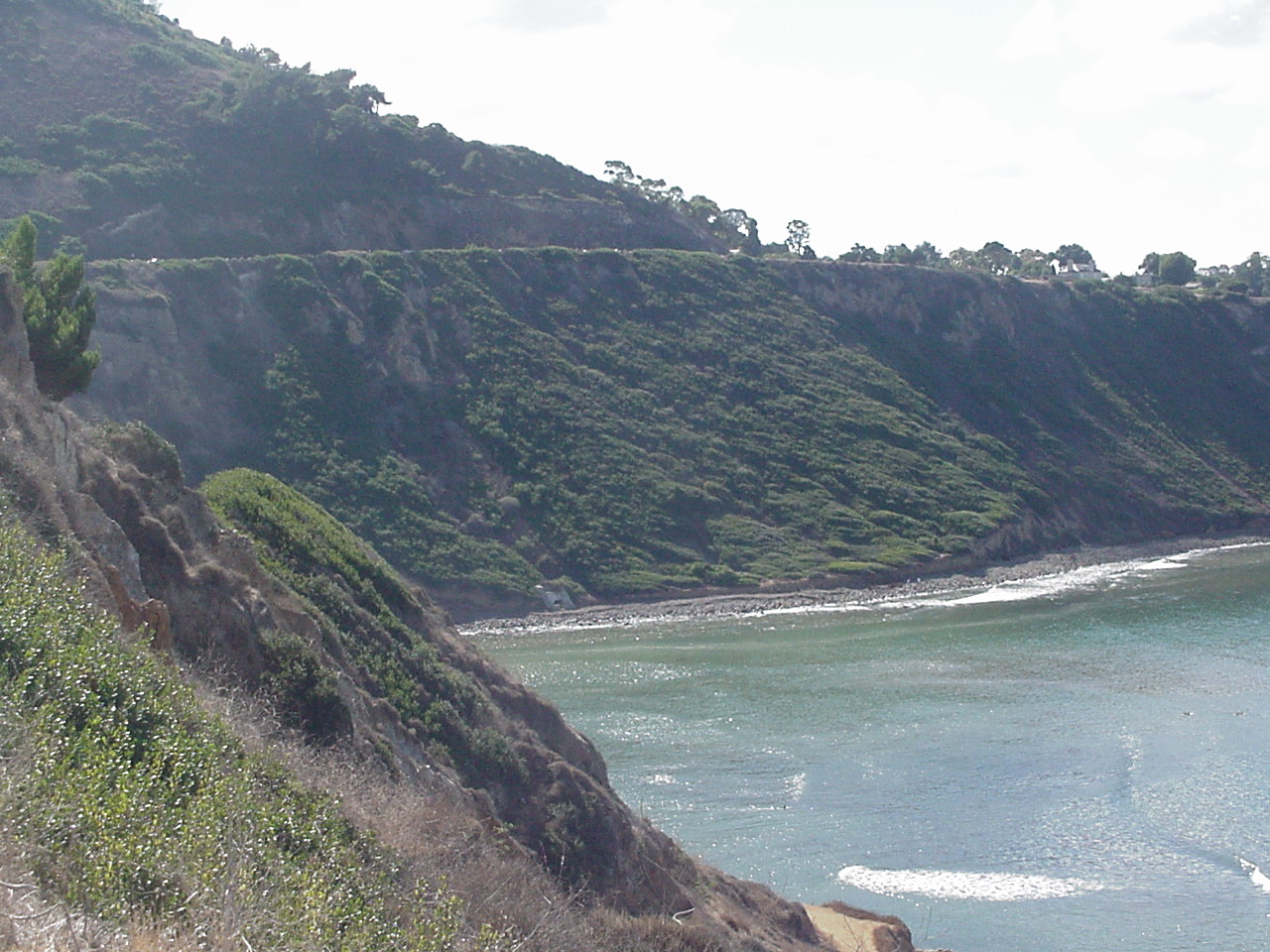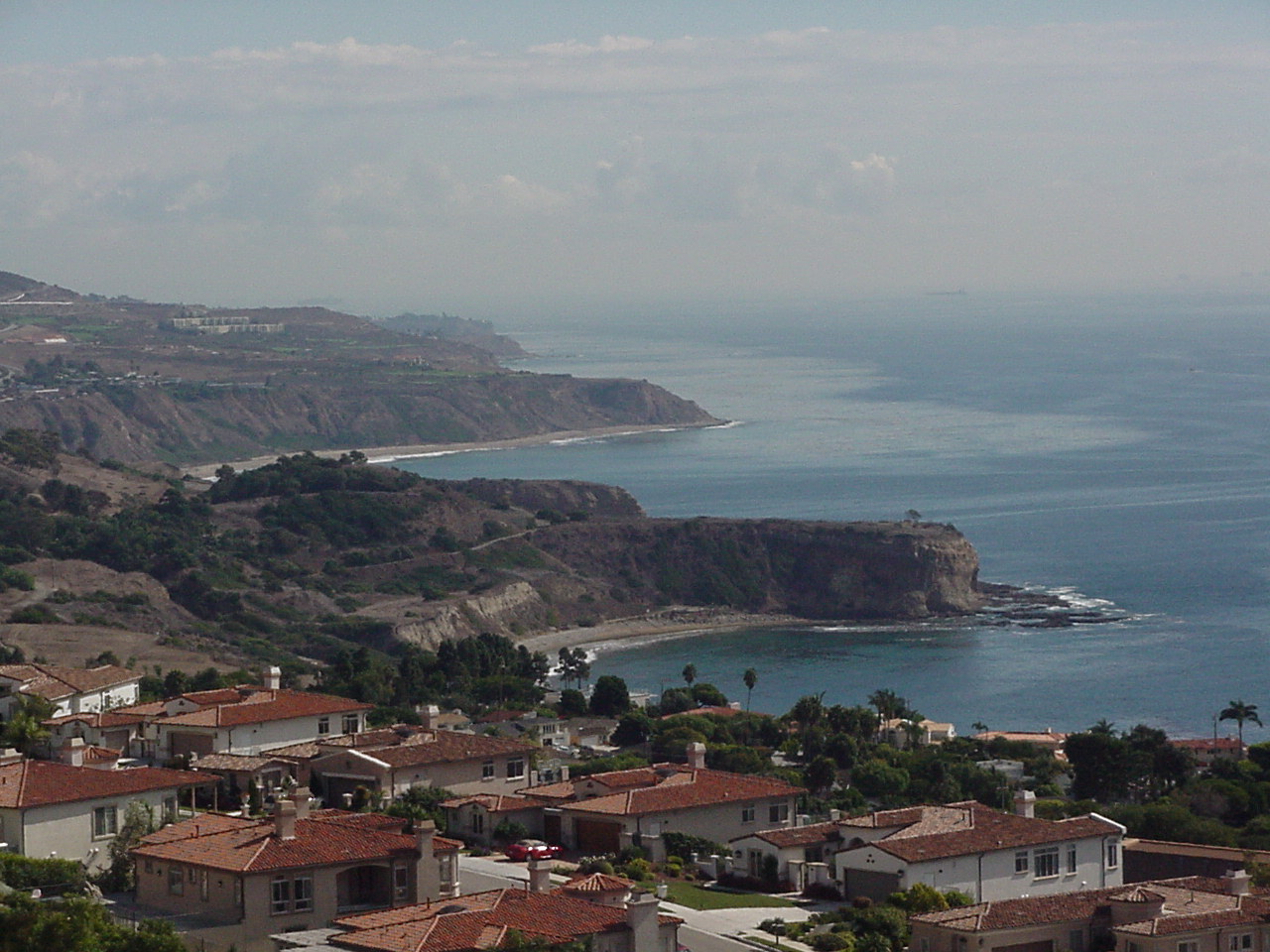 ________________________
From last week's home page, the sun rising the morning of the October 26th - through the smoke from the second day of the fires. The afternoon was one more day in the high nineties (not Celsius of course) and the humidity was five percent and dropping. And the Santa Ana winds were starting - we would have hot, dry steady winds of thirty or forty miles per hour, with gusts to sixty or more, for the next several days. It was cloudless and hot, but the sky was tinged light brown from a bit of smoke in the air - and there was a layer of fine white ash falling. From my window here I could see, behind the Griffith Park Observatory and out over the Hollywood Hills, the thousand foot wall of smoke forty miles to the east where a thirty or forty thousand acre brush fire is getting way out of control, out in San Bernardino County. Later in the morning, Sunday, it spread to Los Angles County. Three or four hundred houses at the start of that day. That was California last weekend.