Three color studies on a dark Sunday morning in Los Angeles. An oddly colored building on Santa Monica Boulevard in West Hollywood, with a contrasting sign. From my balcony - that strange red tree floating on a green hillside in the far distance. And dead Frenchmen and an odd Italian or two, all in a row.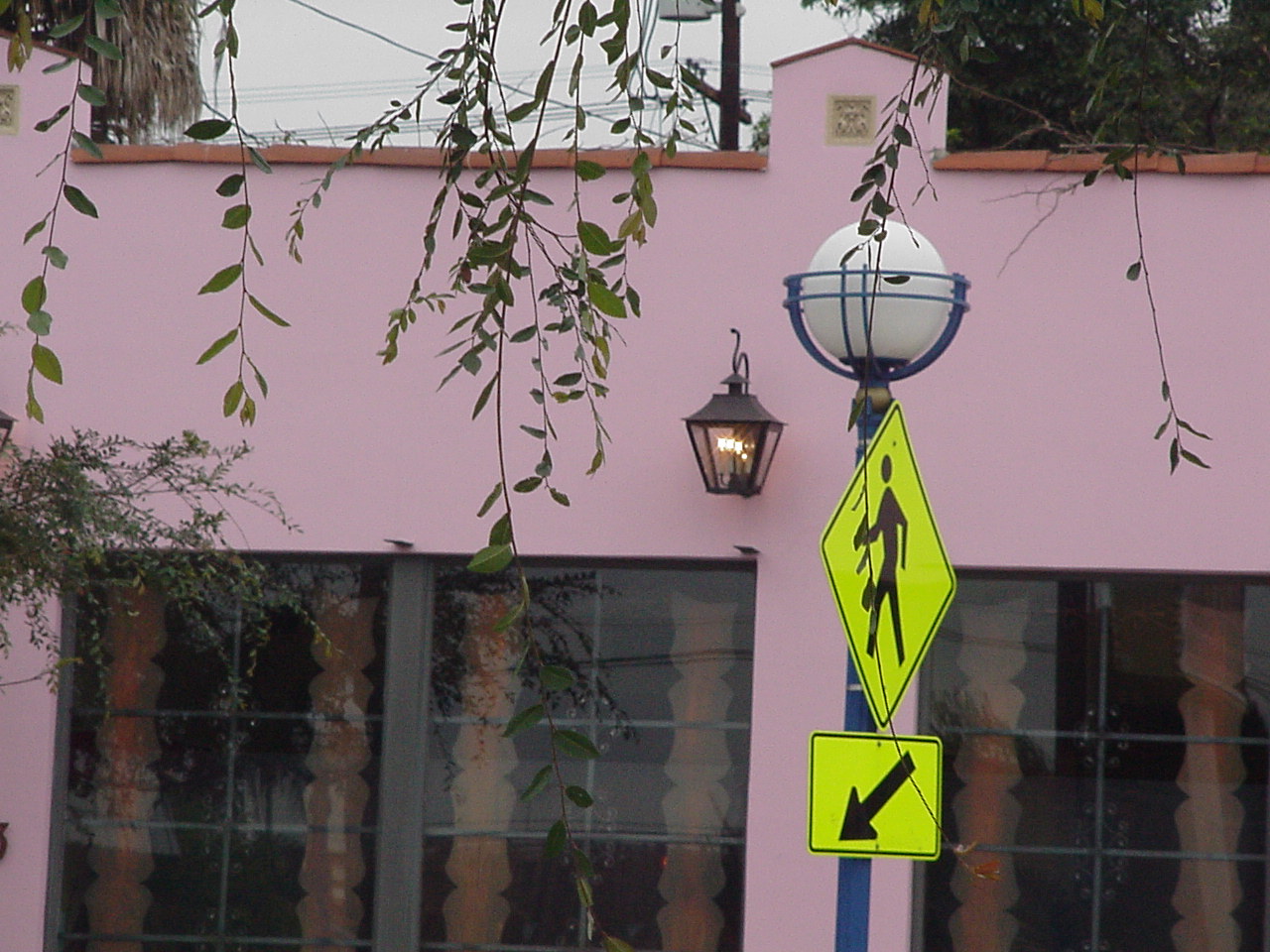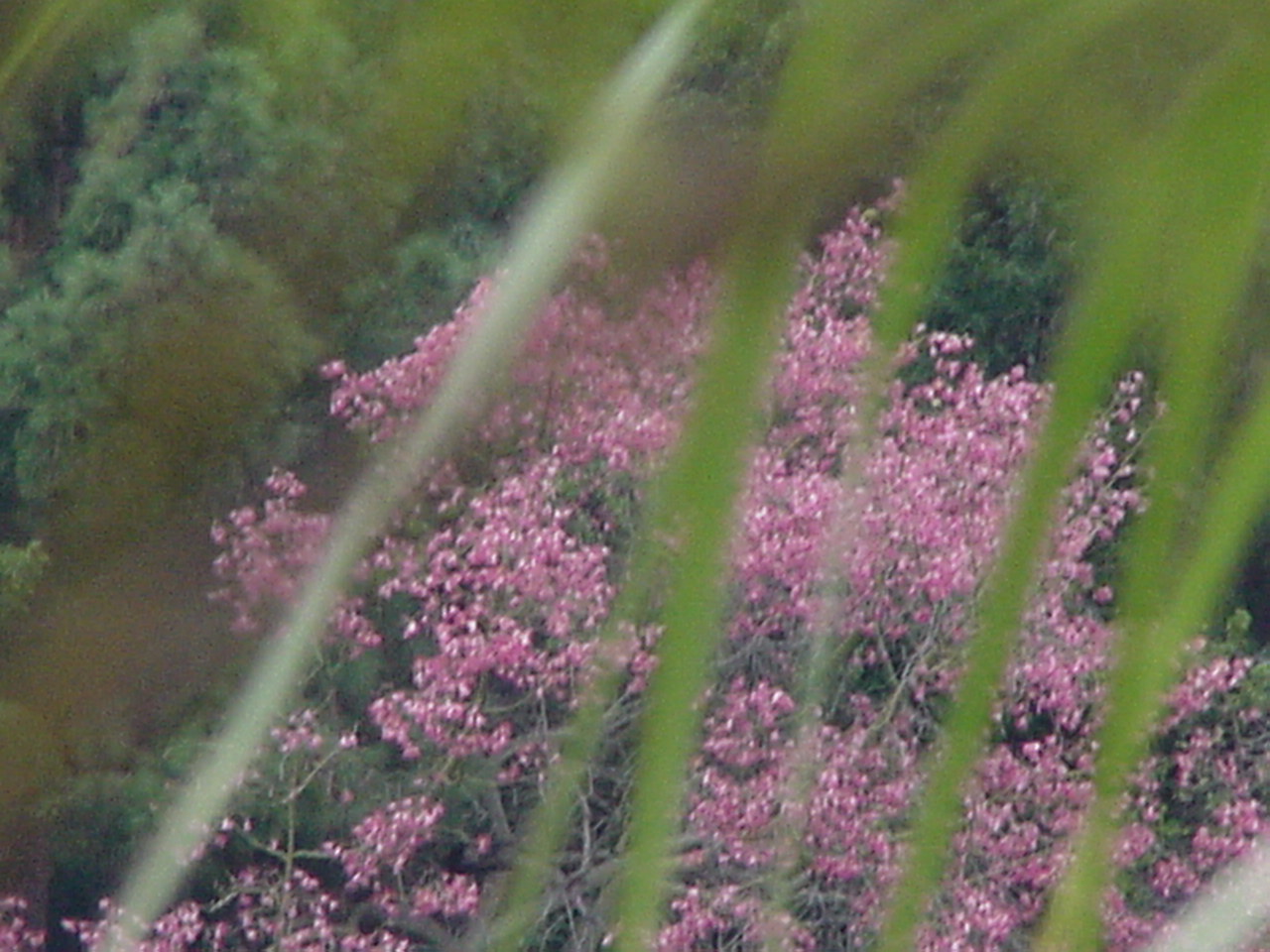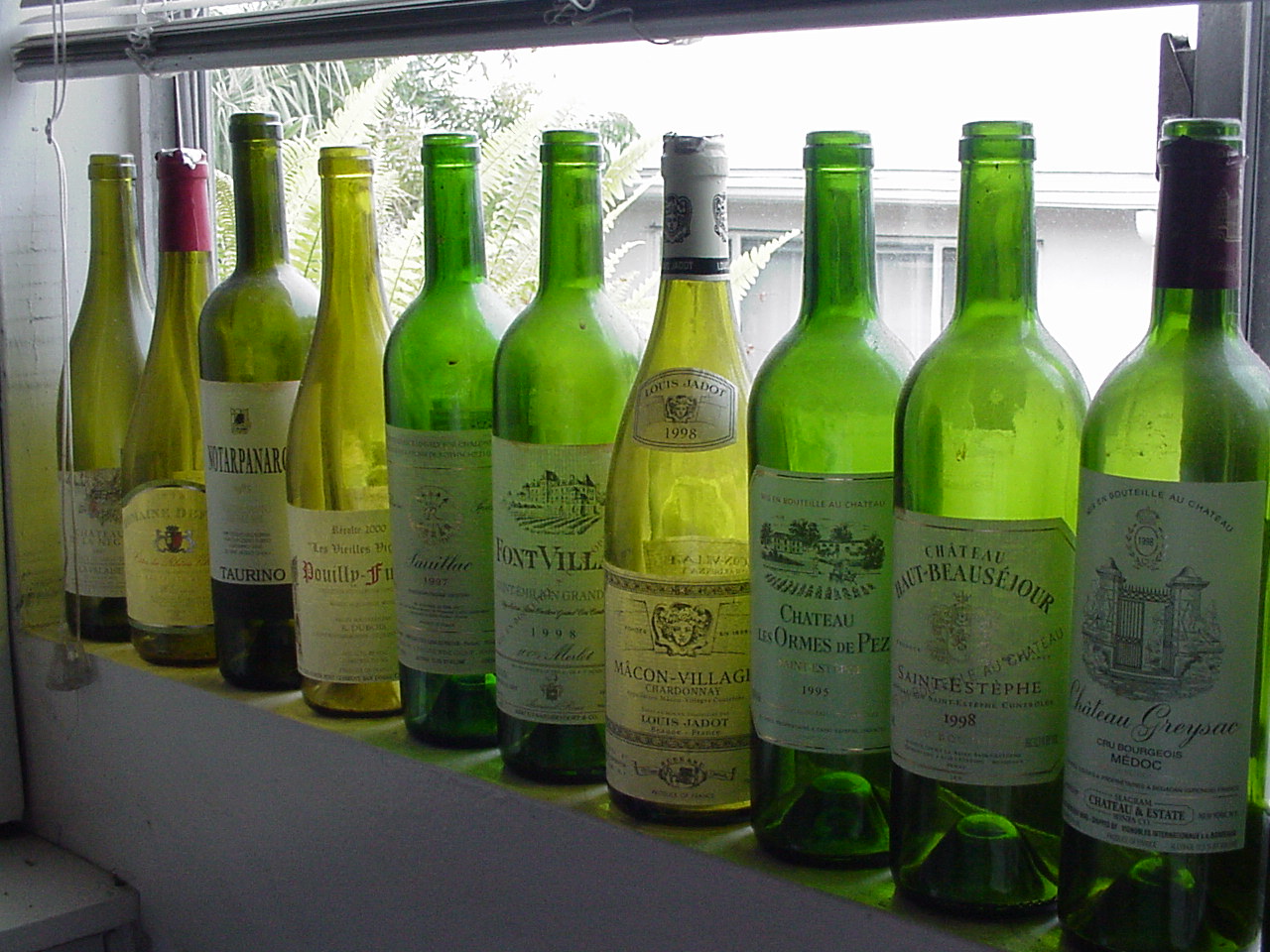 The cat wanted to nap in the sun. Today there is no sun, thus the glowering cat. She is not happy.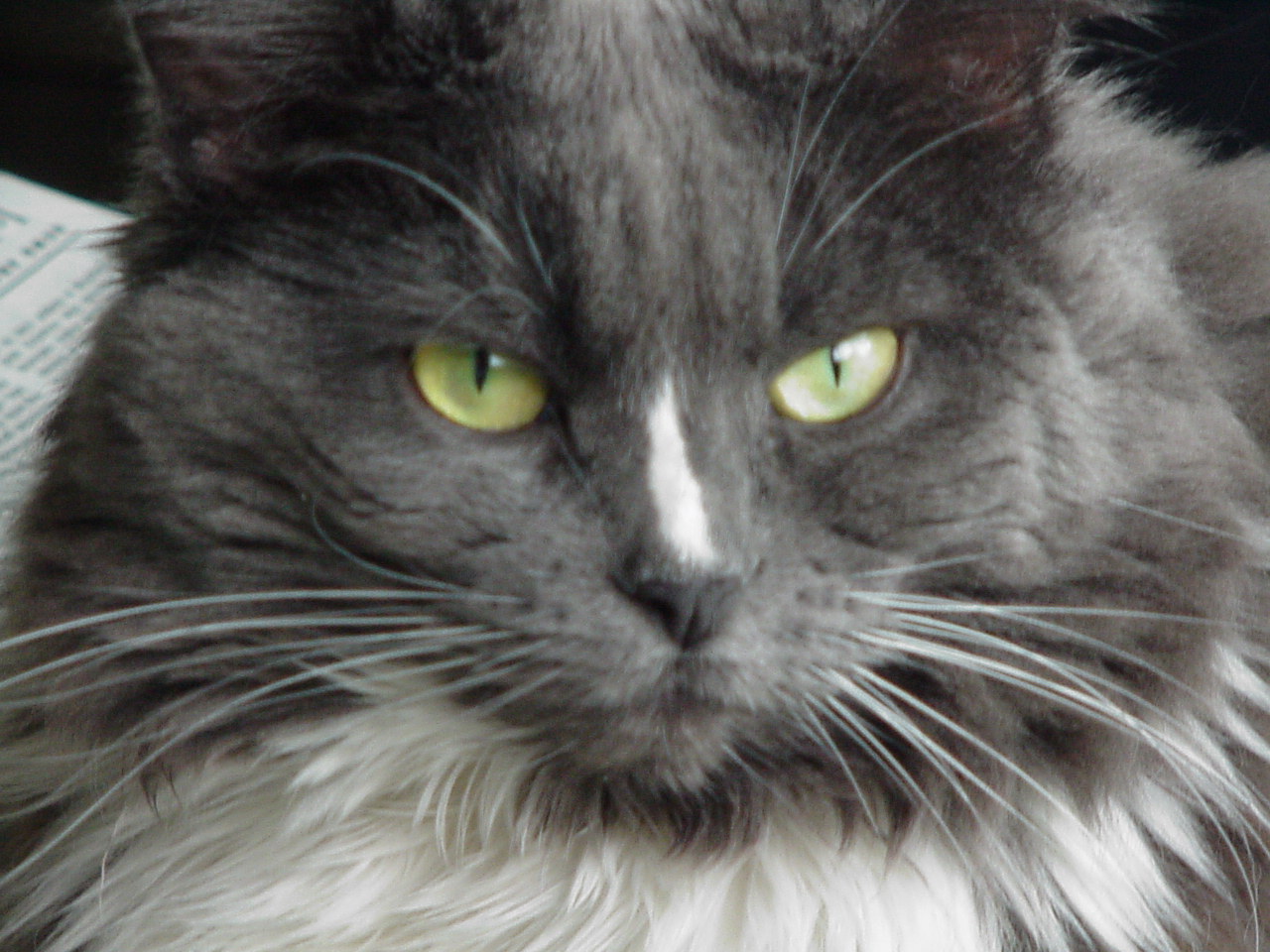 The "rabbit's foot" fern, polipodia, is getting out of hand on the balcony, but is relieved by the rain. The refrigerator magnets await someone to visit, move them around and make sense of life, in French. And one thinks back on smaller fires than those of last weekend, this one as seen from the window two summers ago, far behind the Griffith Park Observatory.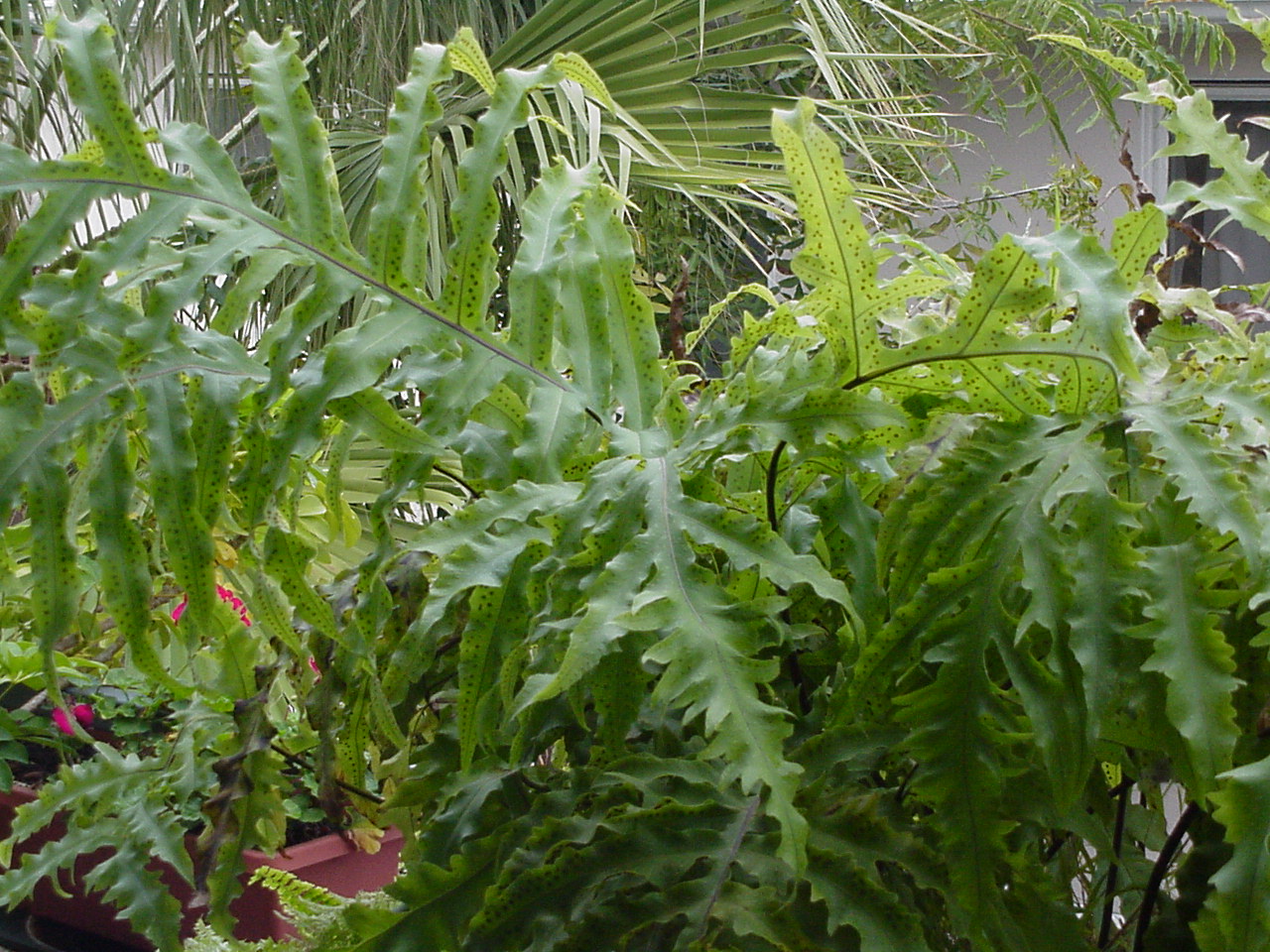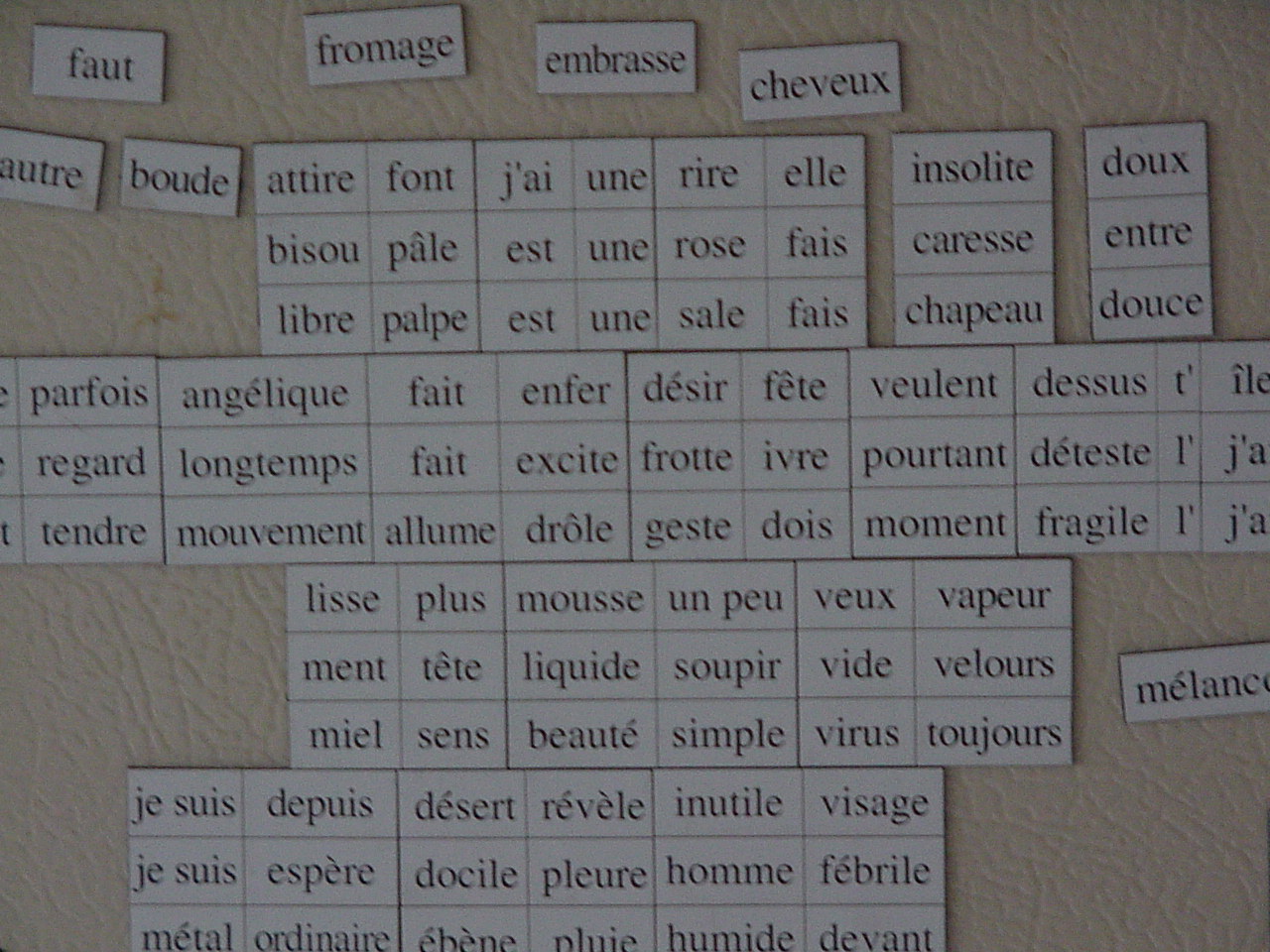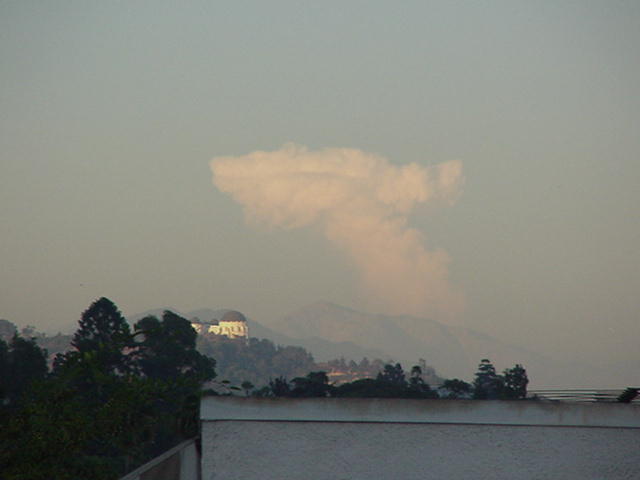 ________________________
From last week's home page, a young palm tree, the wide Pacific beyond - how California... (the northwest edge of the Palos Verdes Peninsula high above Malaga Cove - just south of Torrance Beach here in Los Angeles)