Los Angeles sunset - November 16, 2003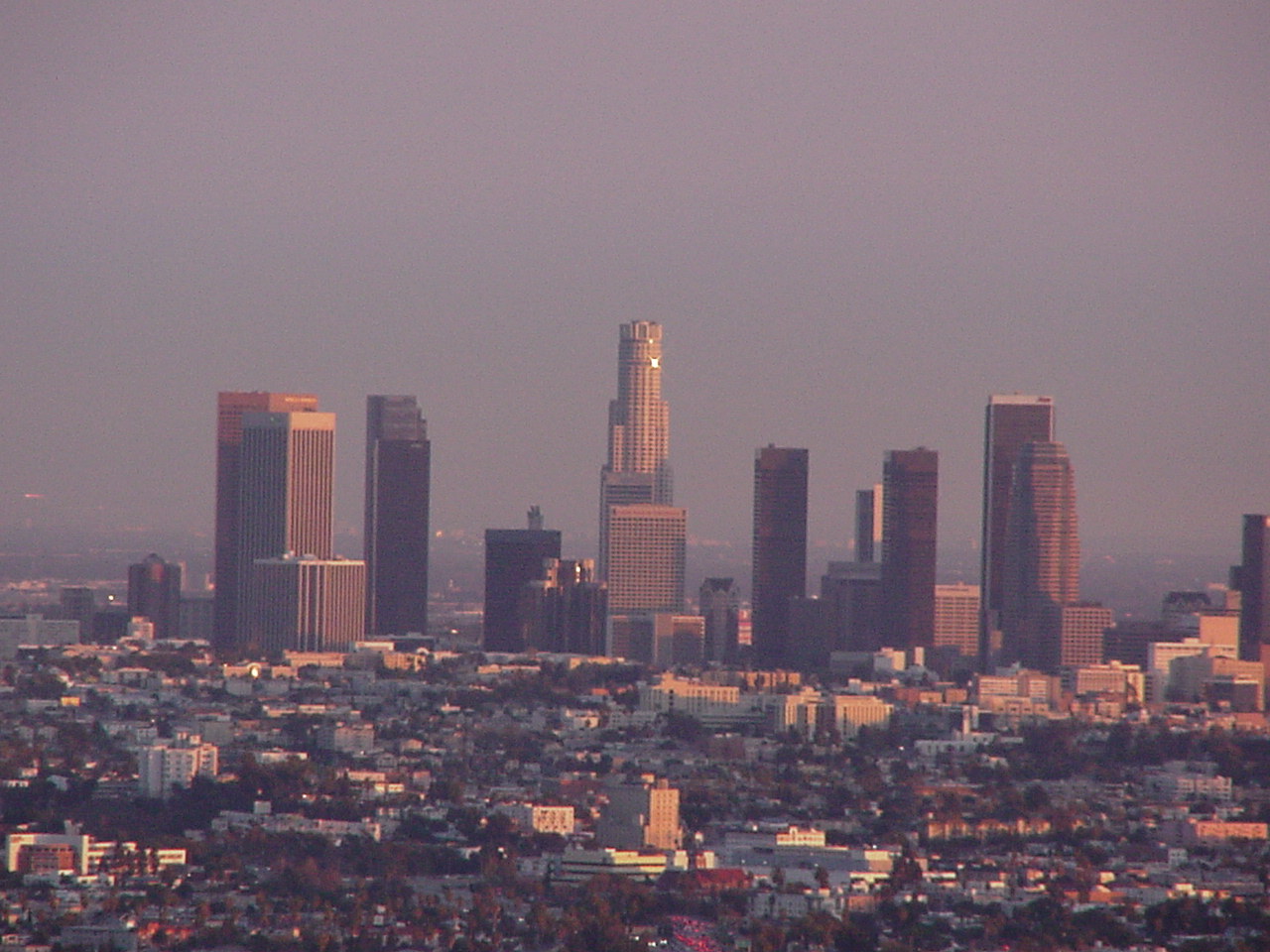 By contrast, a late summer sunset on Hyannis, Massachusetts, from Martin Hewitt, and some of the flora there. The third shot shows the photgrapher, Martin, in the middle, with his son Daniel on the left and wife Roxanne on the right.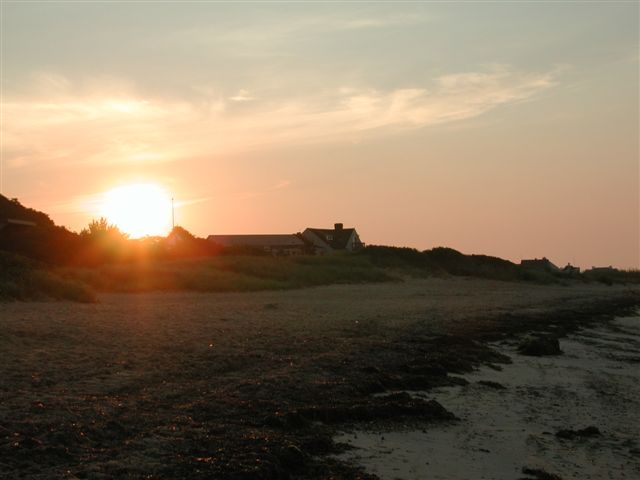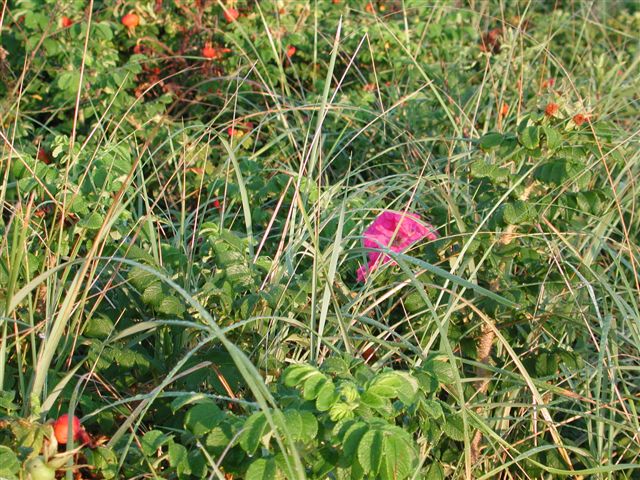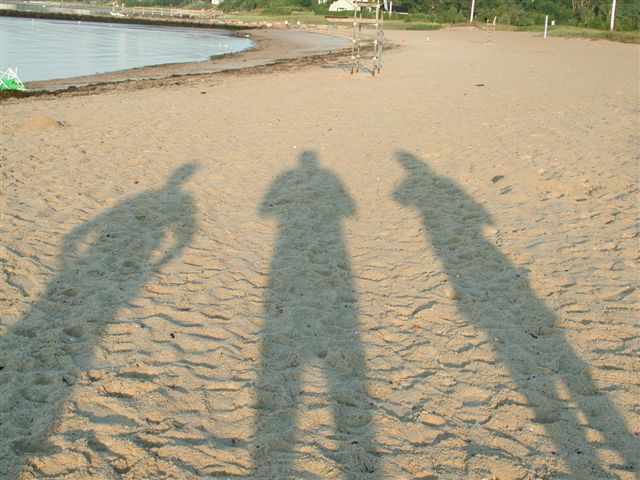 The holiday season is coming. There's a lot of Christmas stuff in the stores. This is sort of seasonal, as "seasonal" as it gets out here in Hollywood. Pyracantha (firethorn) heavy with fruit near Sunset Boulevard.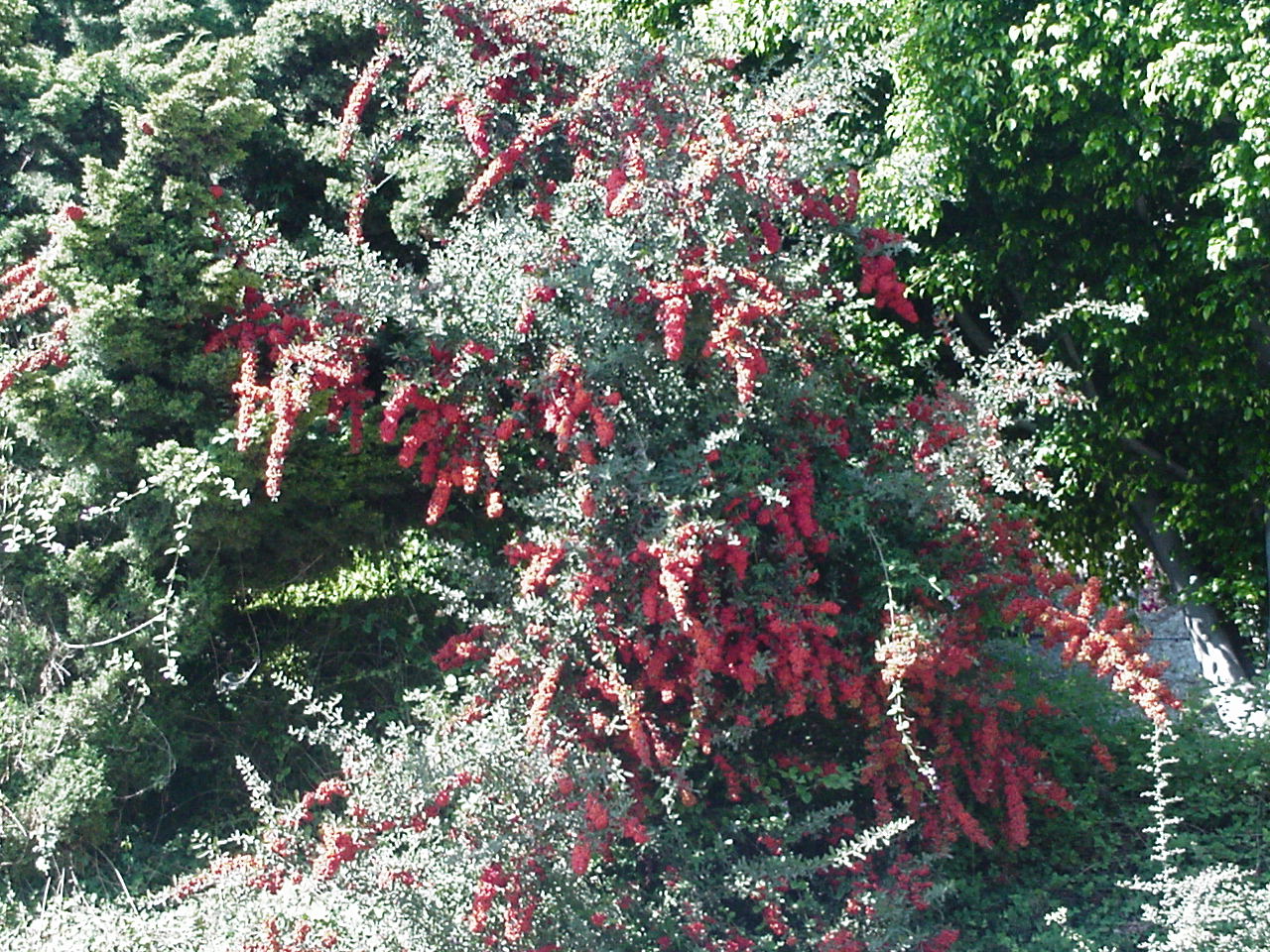 The real red is this stand of Bouganvilla (Bouganvilla Blabra) in Nichols Canyon up behind Hollywood (from an earlier issue).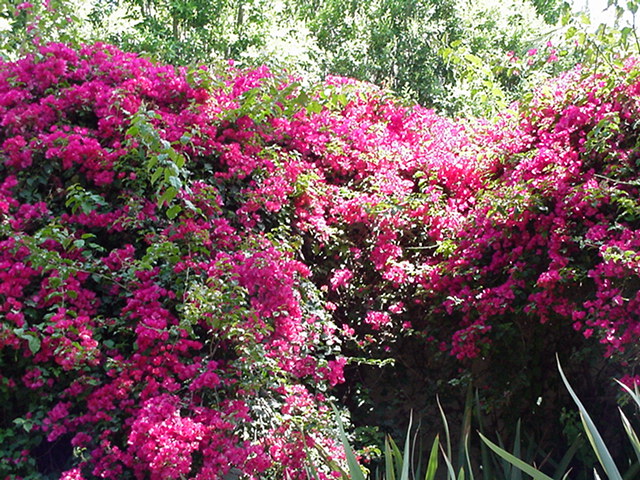 And speaking of past issues, my favorite shots from the first twenty-two issues - the Point Vincente lighthouse on the coast in Palos Verdes, one of the nicest places in Los Angeles. And dawn from my window, in the early morning when Hollywood is very, very quiet.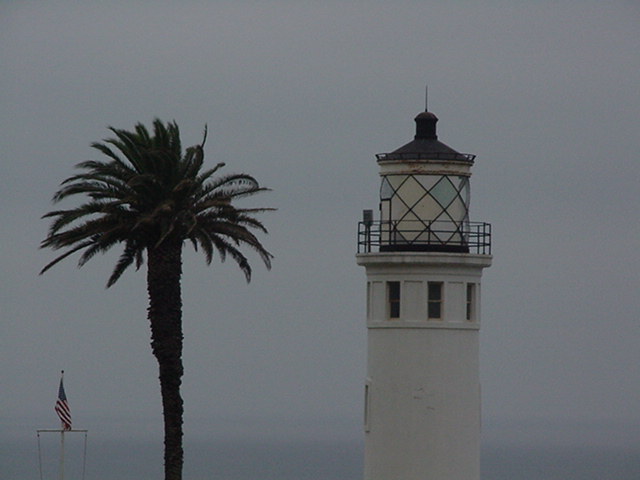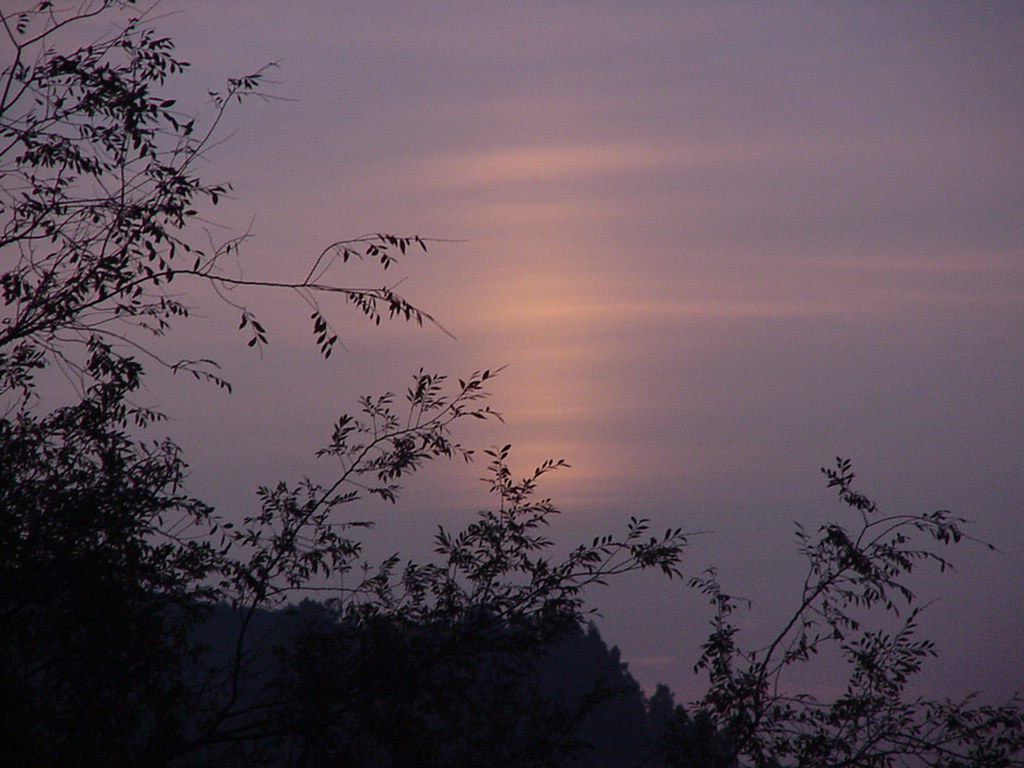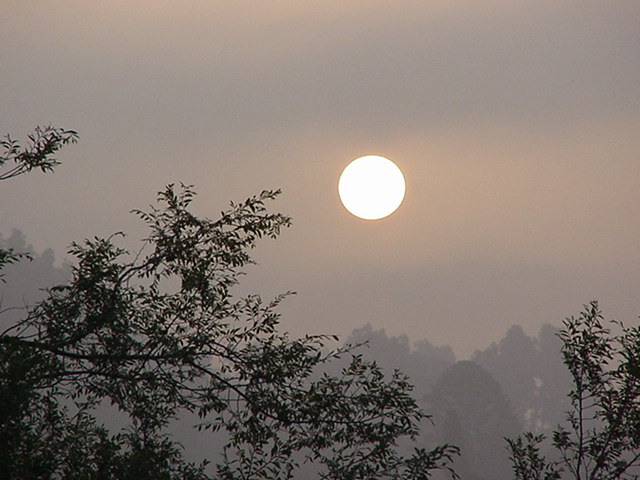 ________________________
From last week's home page, a dark palm tree, on a dark, rainy Los Angeles Sunday morning in November, the 9th. You can tell it's November because the blossoms are gone and the fruit is set. Gloomy, but before this week the last rain was May 7th - so the rain is just fine. It put out the fires.