As the sun goes down last Tuesday afternoon after thirty-six hours of stormy weather, the sky clears and one sees the usual rainbow outside the window. From the north starting out over the Hollywood Hills, and to the south ending somewhere downtown - but as it's a double rainbow the "end of the rainbow" seems to be in two places.
Note: It is possible that the pot of gold at one end of the rainbow is right downtown at the new Disney Hall, and the other, fainter rainbow's end lands in Watts, a few miles south. That actually is the geography that matches the photograph. The other photo? The north "end of the rainbow" seems to be in Burbank, somewhere around the Warner Brothers soundstages on Barham, around the corner from NBC Studios and the line for the Jay Leno "Tonight Show."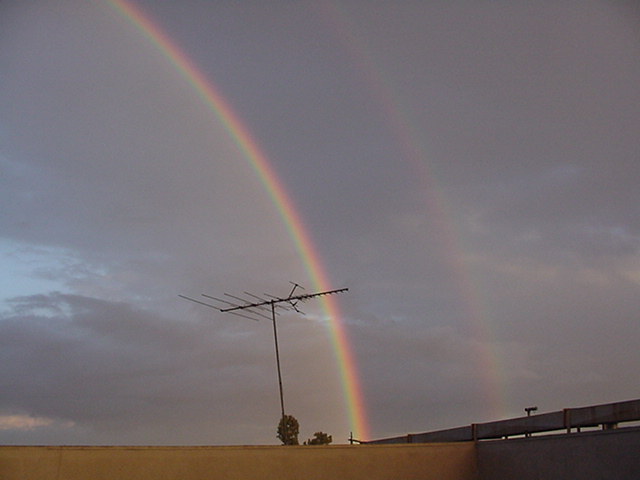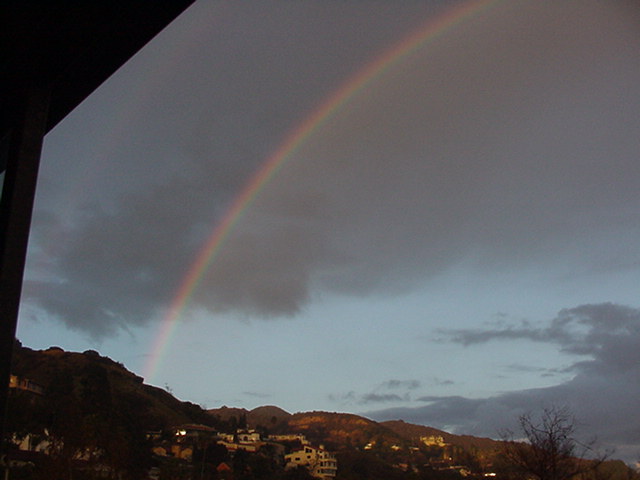 As for paradise and all that, one needs to drive up Pacific Coast Highway, north past Malibu, to Paradise Cove. That is where one comes across a gull sitting on the rocks, watching for surfers (none this day), and the sun sparkling off the water, and right at the edge of the beach in the sand... yellow things in bloom, in February.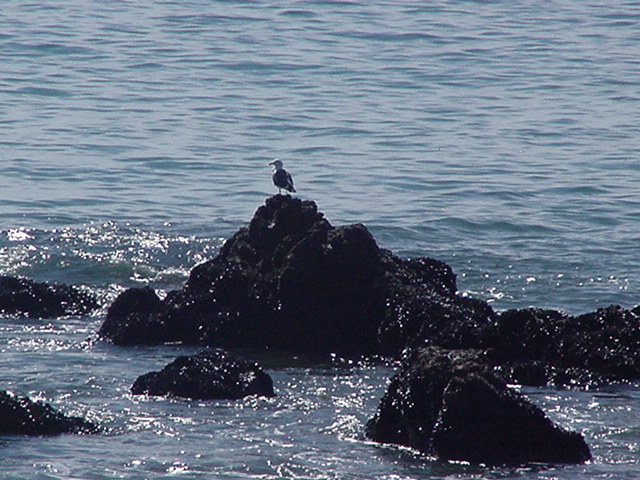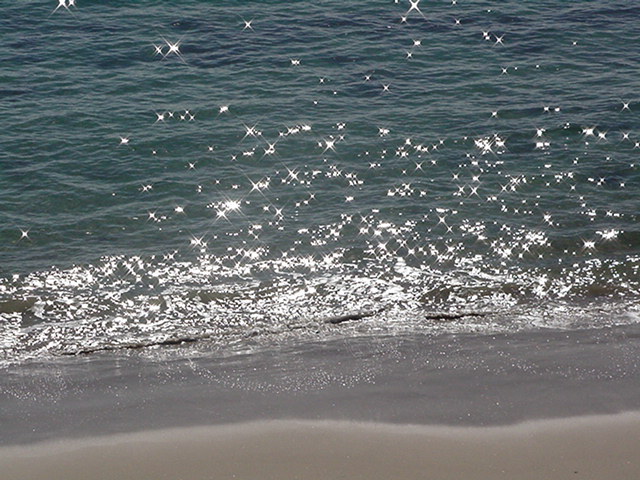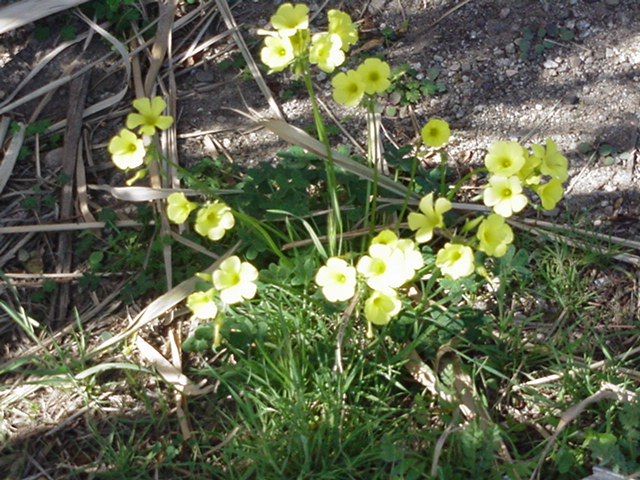 Oh yeah, on the way back from Paradise Cove, turn left from Pacific Coast Highway and take Sunset Boulevard back through the hills - and stop at the Self-Realization Fellowship compound.

You might want to meditate, or do some Buddhist chanting, or just consider the gold lotus blossoms on the roof, one quite huge.

Or you might want to stare out at the Pacific far below.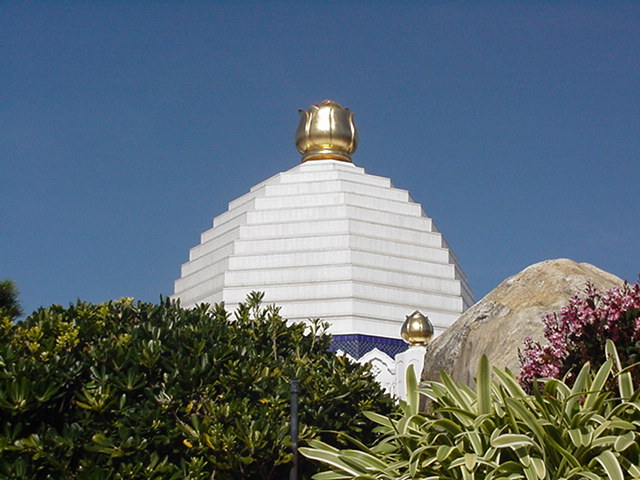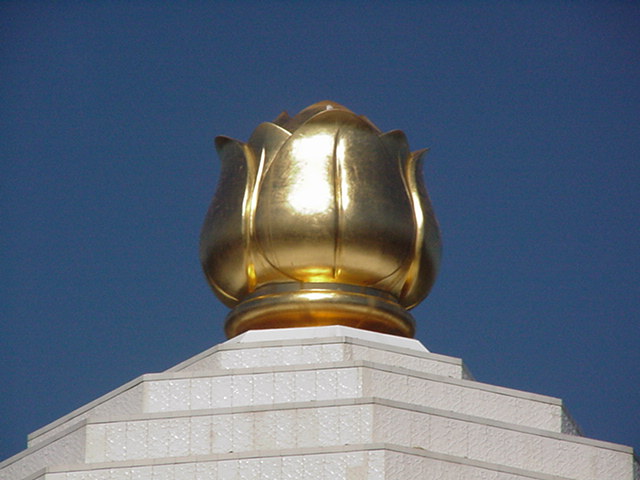 ________________________
From the home page of the last issue:
Tuesday, 3 February 2004 from my window at 16:45 Pacific Standard Time ... The rain almost over - the sky clearing - the moon almost full. And the sun will set soon over the Hollywood Hills.