Hollywood meets Paris. This must be the crossroads of the world. Click on the photograph for full, somewhat silly detail.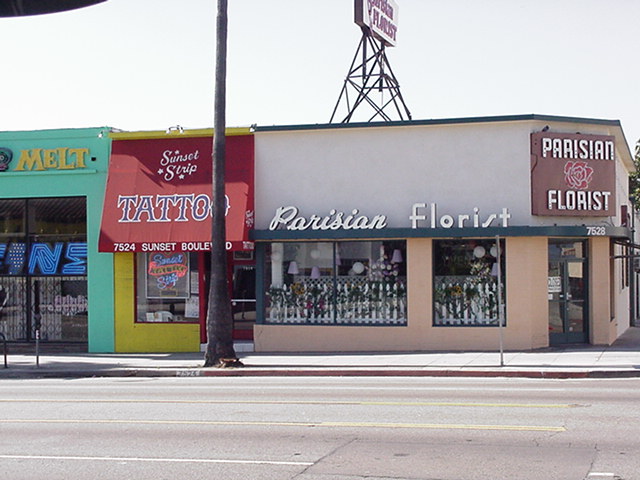 Nope. Sorry. This is actually The Crossroads of the World, four blocks to the east. This picture was snapped standing where that gruesome murder occurs in the opening of James Ellroy's L.A. Confidential. And also in the movie version of the novel. But the diner where this takes places is imaginary, or at least the diner is no longer there. Instead you'll find a strip mall with a 7-11 and a barbershop.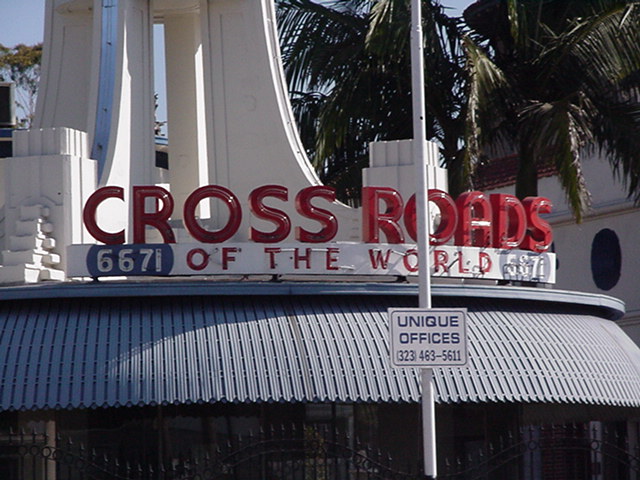 But a few miles north is Griffith Park, the largest city park in the world. It's not seedy at all. It has ferns. And shady places where you can take a nap.