Here's what you see when you step out my front door in Hollywood. Turn right and you see the odd houses in the Hollywood Hills, and a really skinny palm tree - this is looking up into Laurel Canyon. Turn left and through the trees you see the skyscrapers down in Century City, where Fox and MGM have their "suits" working in their offices above it all.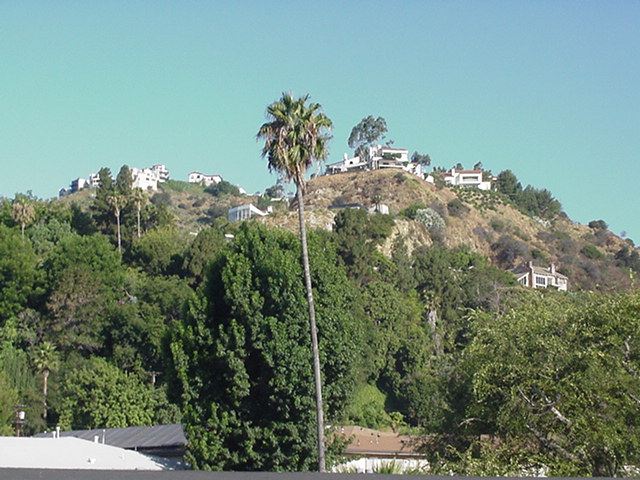 Step out my sister's back door in Carlsbad, just north of San Diego, and sit in the shade. If you stare at these geometric slats shading the patio you might get a little disoriented. But the formal ferns will get you calmed down.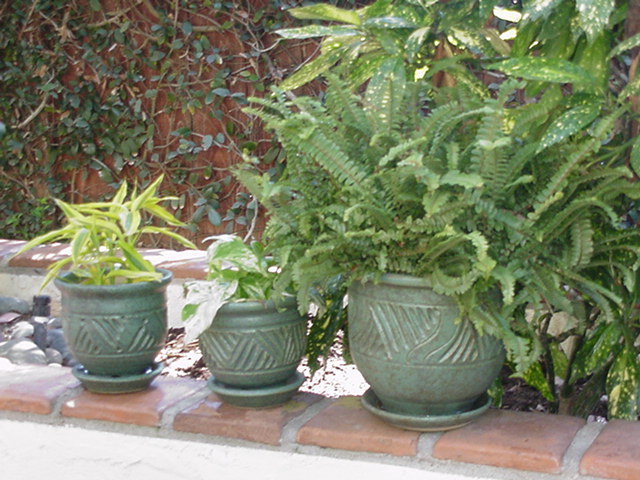 The small palm here has some nice geometry of its own. The yucca is in bloom, and the hibiscus is in flower on the back wall. A good place to relax.