The mall, or shopping center or whatever, on Hollywood Boulevard at Highland, is a giggle. The Kodak Theater there is where the Academy Awards are held now, and the whole complex was built paying homage to the sets for the silent film classic, Intolerance, D.W. Griffith's biblical epic actually filmed up the coast in the sand dunes near Oxnard. In the days before complex computer-generated graphics and careful matte paintings with detailed miniature models, they actually built the sets, full-size. Given what you see here, it is too bad those days are gone.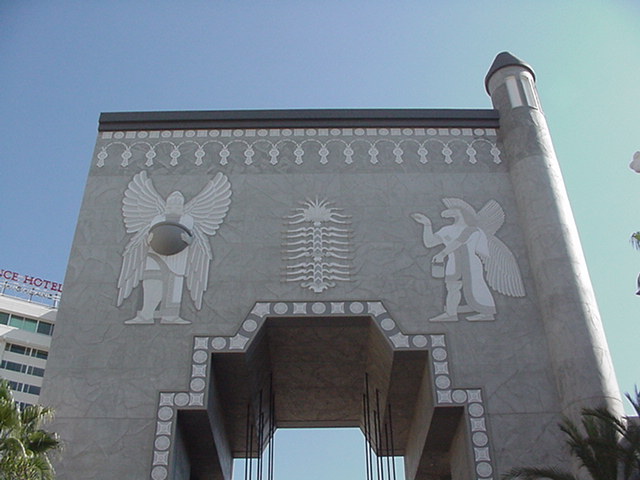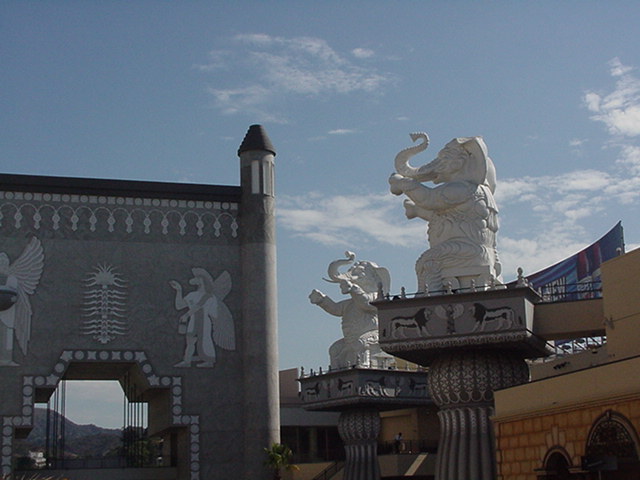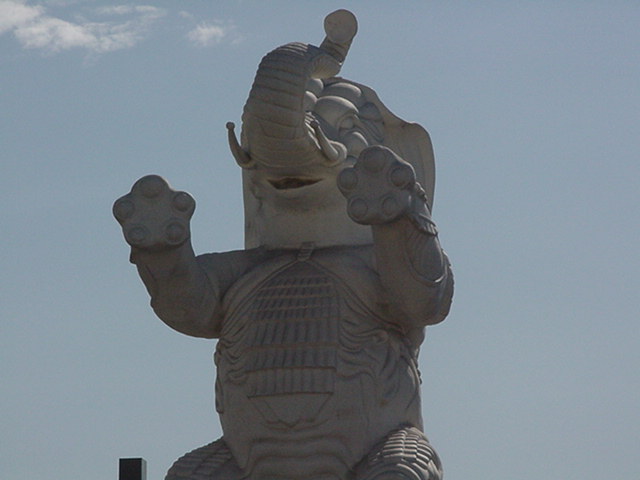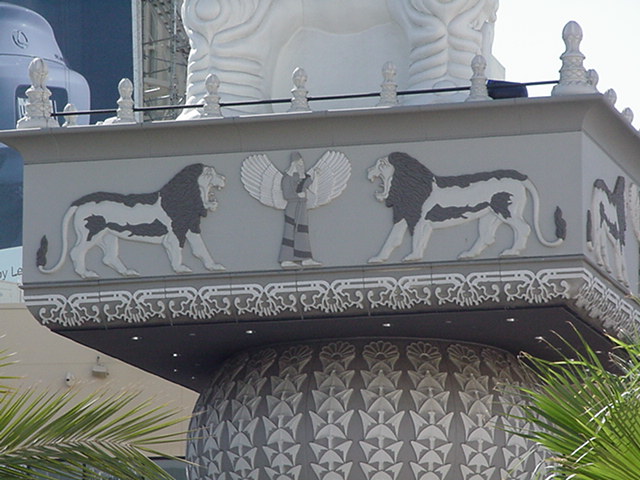 You can buy fame in Hollywood. It is, apparently, for sale here. Or you can just walk by fame and the Hollywood scene.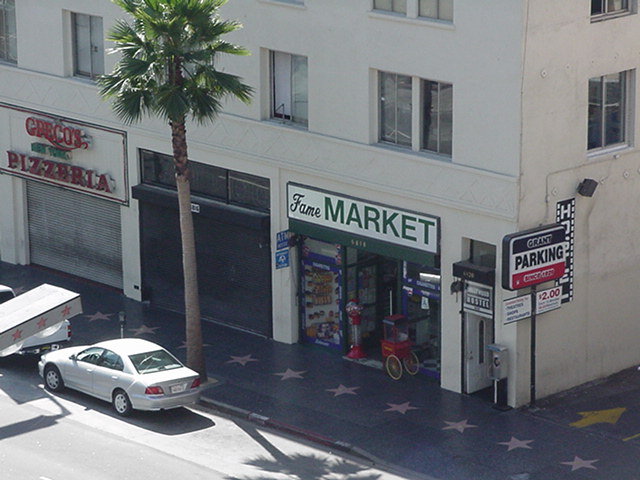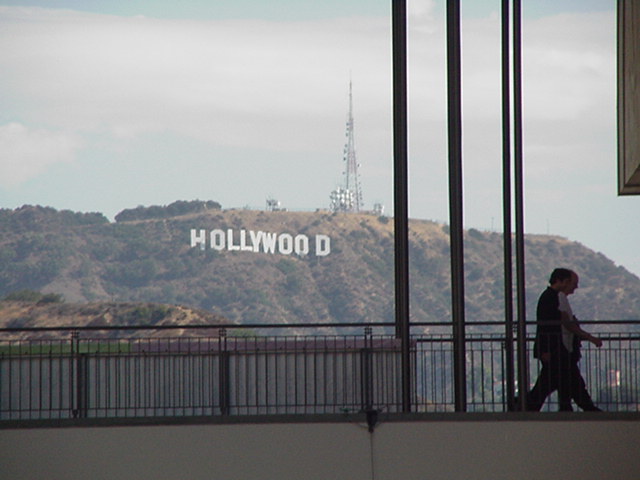 This hotdog fellow may be a comment on current US foreign policy, or the new mascot for "fair and balanced" Fox News, or just what someone decided will bring people into the fast-food place in front of which he stands. The wooden Chinese fellow is inside at Mann's Chinese Theater and will take your credit card and spit out tickets. Curious.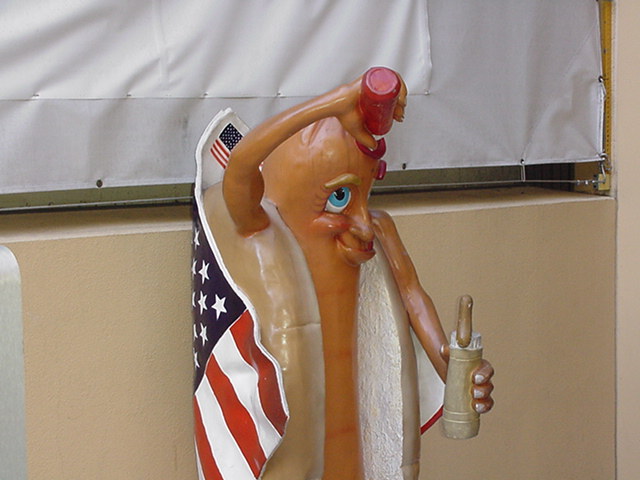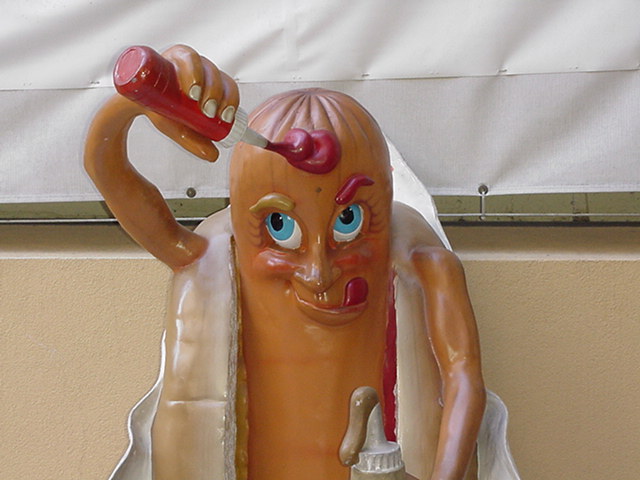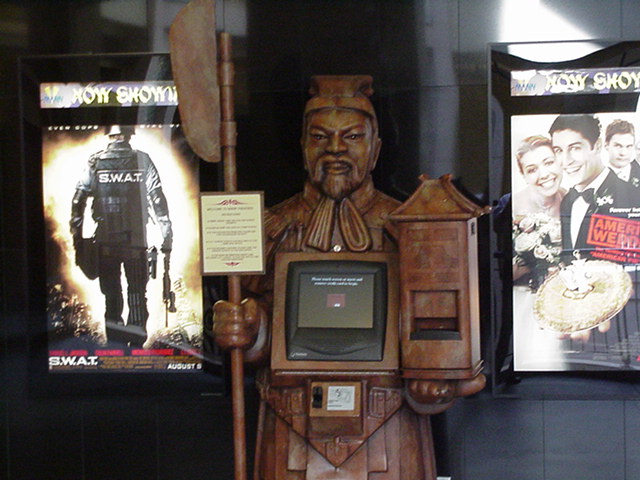 And floating in the distance above a carpet of palm trees is Los Angeles, a real city, not a movie set. Well, sometimes it is....