Mulholland Drive
United States / France, 2001 U.S. Release Date: 10/12/01 (limited)
Running Length: 2:26 MPAA Classification: R (sex, nudity, violence)
Theatrical Aspect Ratio: 1.85:1
Cast: Justin Theroux, Naomi Watts, Laura Elena Harring, Ann Miller
Director: David Lynch
Producers: Mary Sweeney, Alain Sarde, Neal Edelstein, Michael Polaire, Tony Krantz
Screenplay: David Lynch
Cinematography: Peter Deming
Music: Angelo Badalamenti
U.S. Distributor: Universal Focus
__
Mulholland Drive, September 7, 2003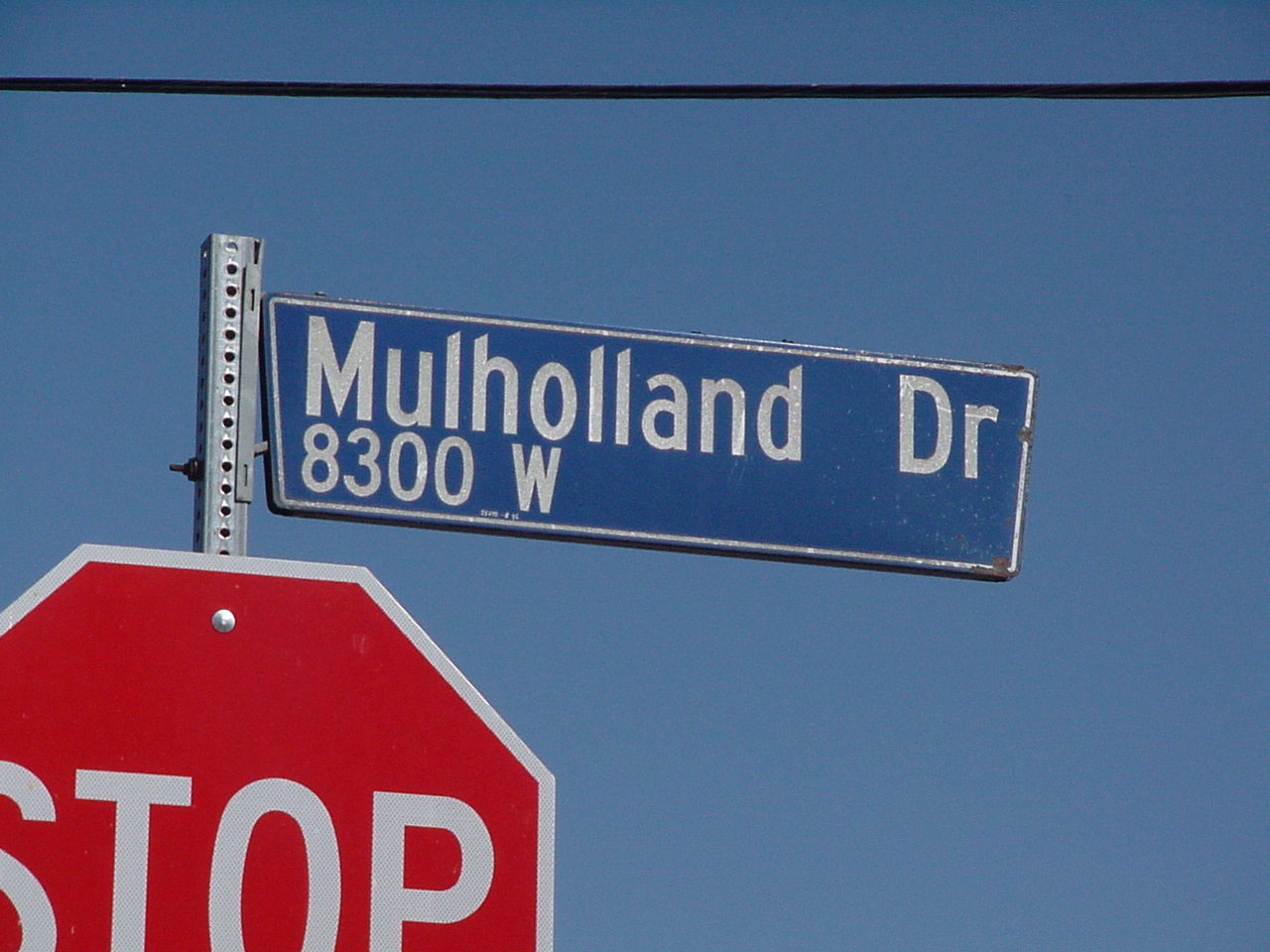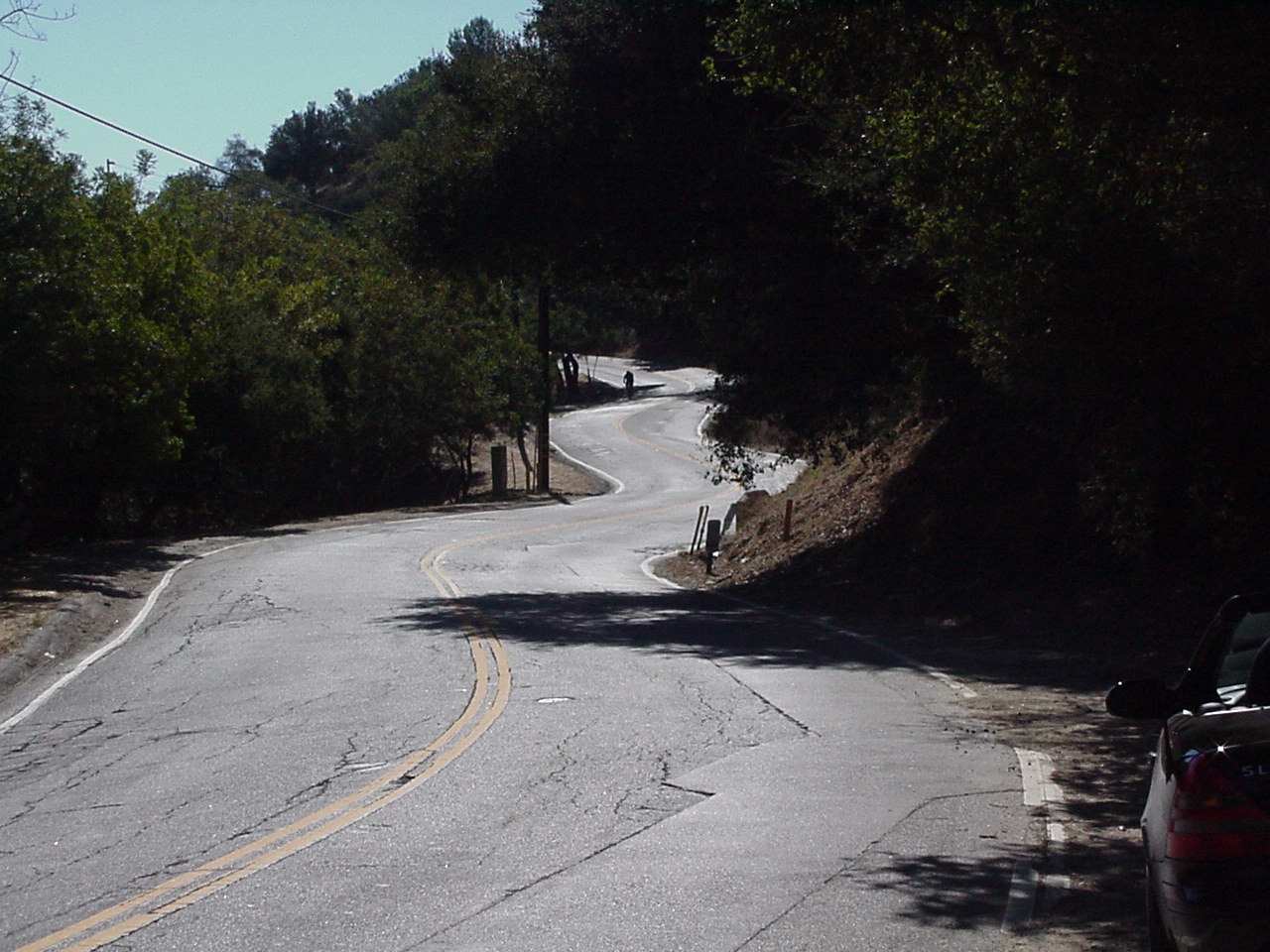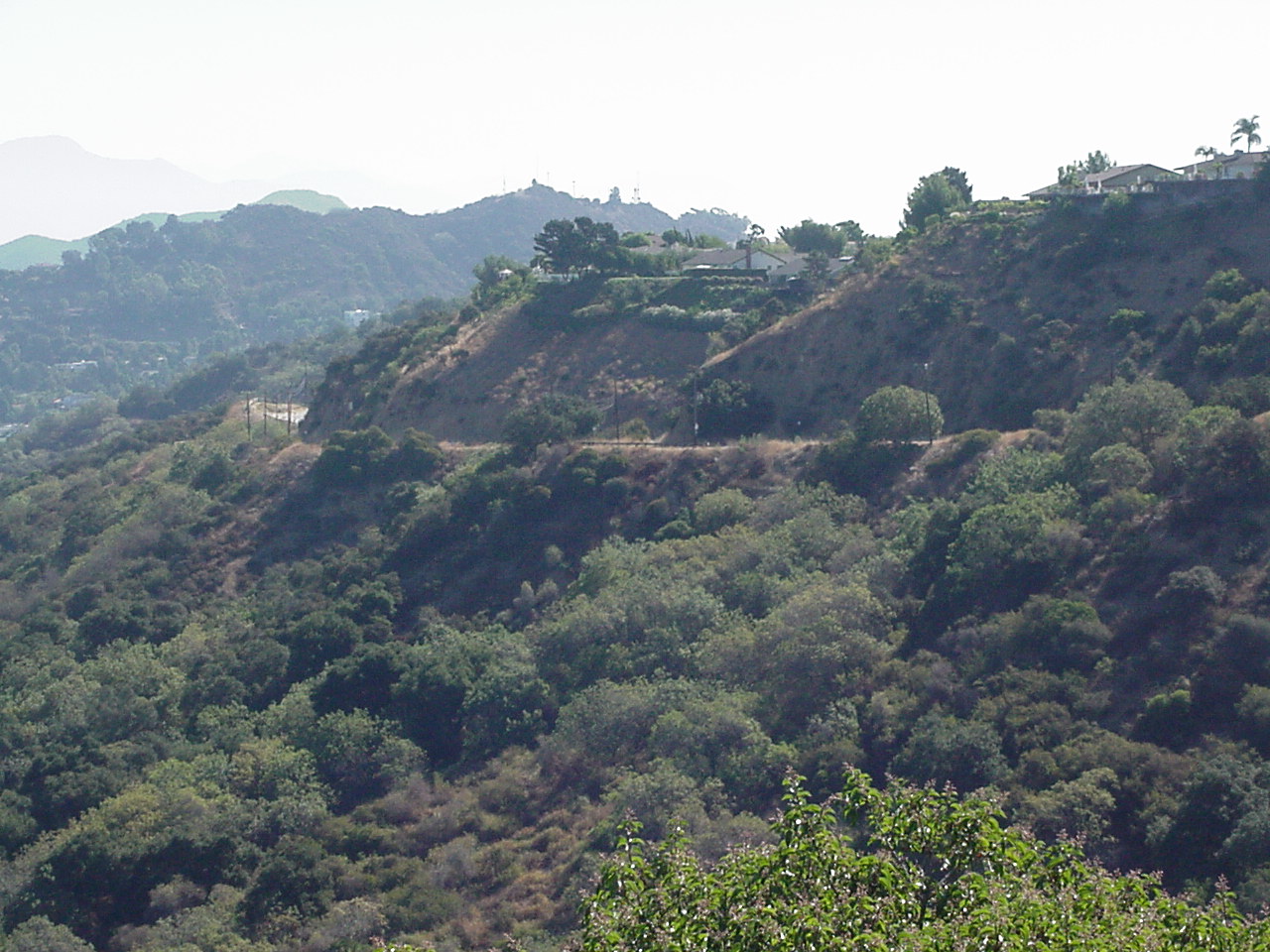 In the lower left of the last photograph, if you click on it and expand it, you can see the turret roof of Chateau Marmont (8221 Sunset Boulevard) - the fake-castle hotel where John Belushi died of a heroin overdose in 1982. And just beyond that is the side of the Hyatt where all the rock stars stayed in the seventies - and rode motorcycles in the hallways and generally trashed the place. Ah, my neighborhood. Far in the distance in Century City, an office complex with tall buildings and an outdoor shopping mall with chic, expensive stores. That used to be the back lot of 20th Century Fox, but they sold it off for development after they nearly went under with that Burton-Taylor fiasco Cleopatra. So forty years have passed since they filmed second-rate westerns there.
________
But it is blazing hot here today, in the mid-nineties, and there hasn't been a cloud in the sky for weeks. And it's dry as a bone, with dust drifting into the hills from the Mojave, diffusing the hard sunlight. Everyone is going slow. The pool is inviting.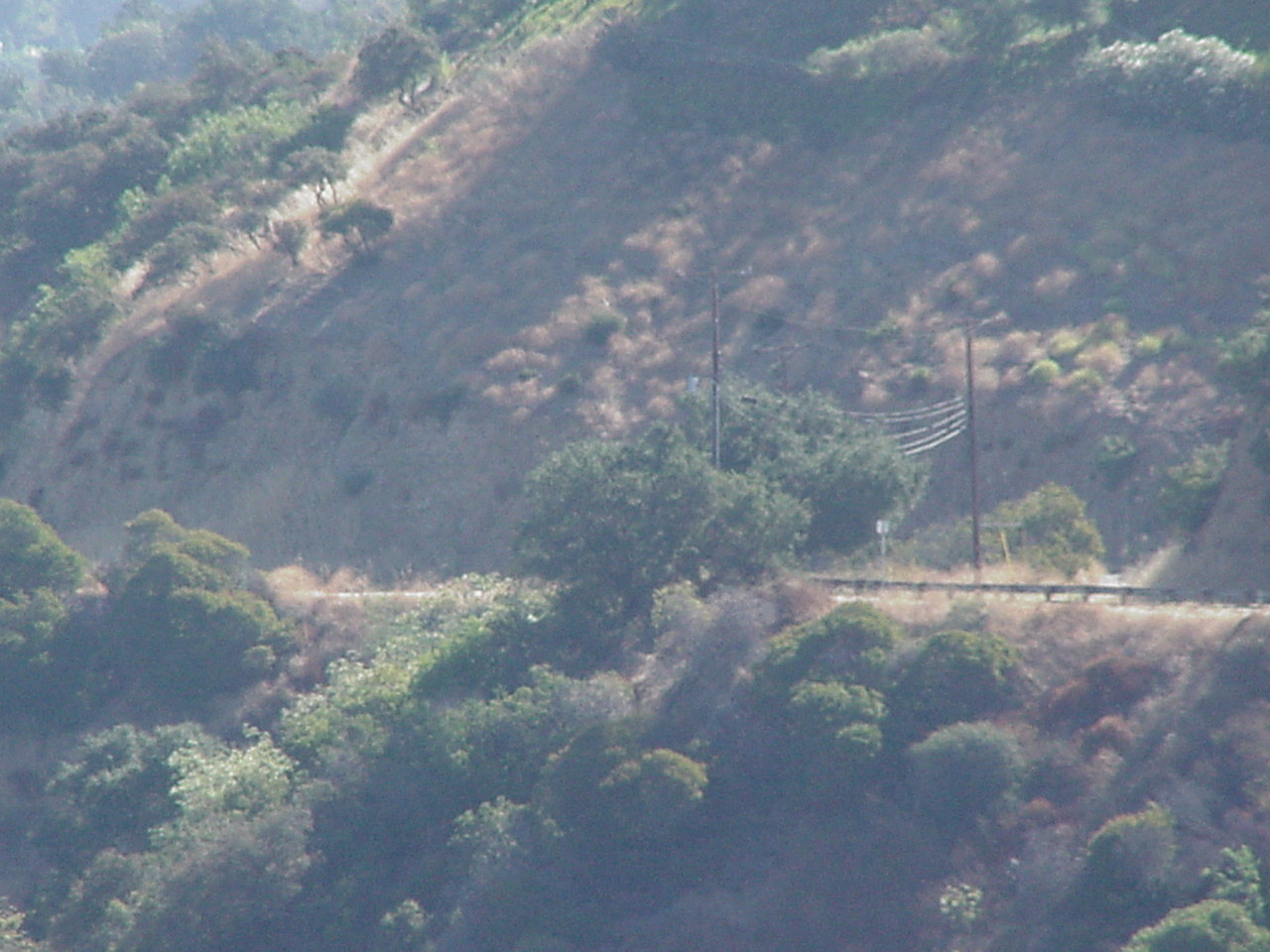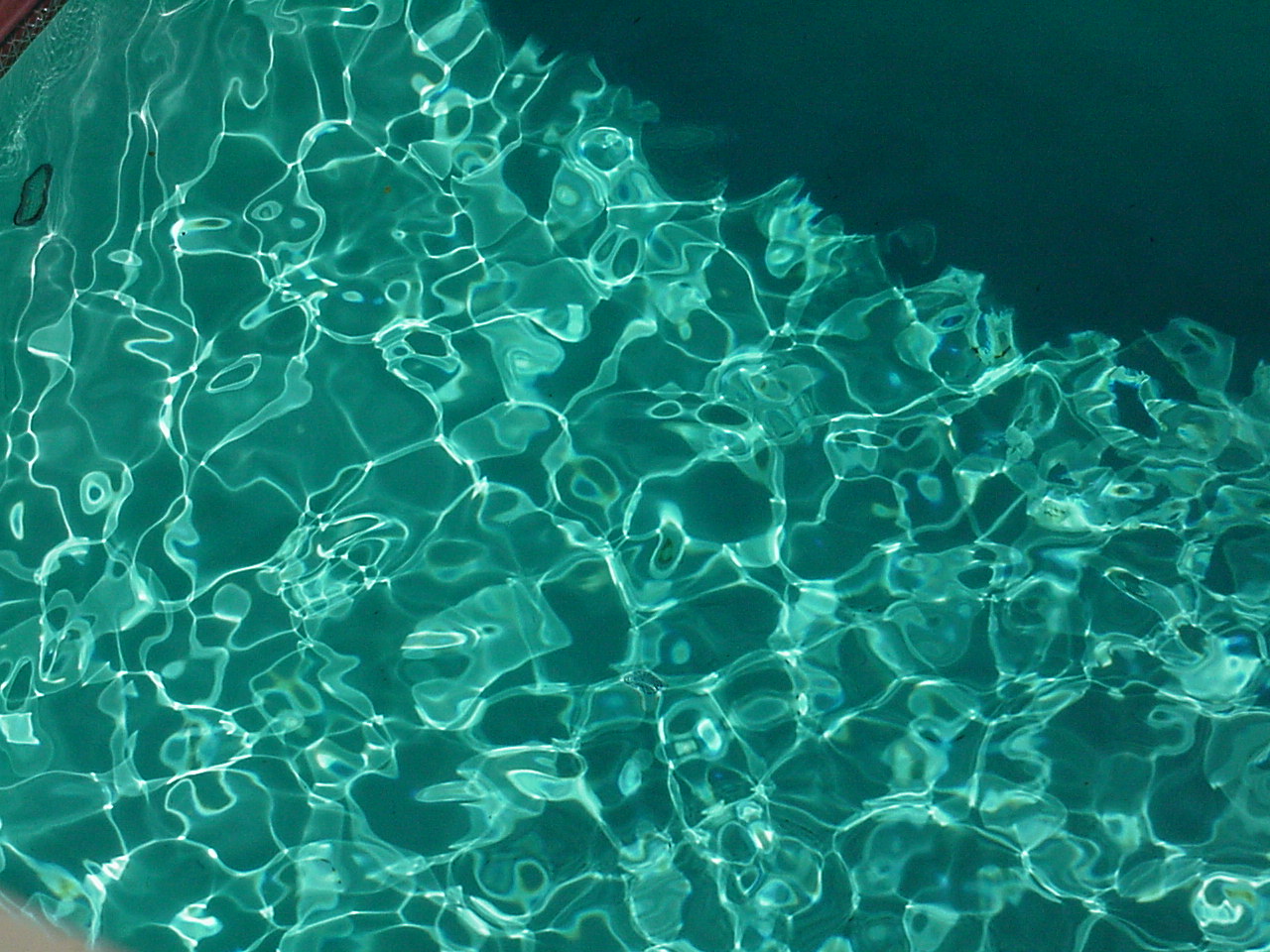 And from the home page, September 7, 2003 ...