Topic: Photos
---
Sepulveda and Palms, Los Angeles, California - Wednesday, August 11, 2004
---
Folks with another point of view have modified the wall of movie posters, with political commentary added without the approval of the major studios.
(Photos by Bob Patterson)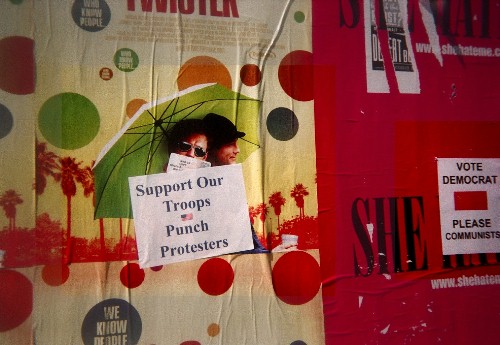 Bob also notes -"
Intense poster activity marked the fight for control of the Palms and Sepulveda intersection in Los Angeles as rival factions were struggling for control. Posters were being put up and torn down at a rapid pace. This second photo was taken mid morning (10 a.m.) Wednesday, August 11, 2004. A poster that was up at 8 a.m. was gone by 10 a.m
."