Faded Stars
Topic: Historic Hollywood
There will be more photography late Monday evening or Tuesday. The Labor Day weekend calls for a trip south, down San Diego way, to join the family for some relaxing - away from the computer and all that. It's a small vacation, but it will do.
The from-the-ground-up redesign of the weekly magazine-style
Just Above Sunset
was exhausting. But that is done, and the new issue has been posted. Time to relax.
As a parting shot, or shots, detail of one of the Hollywood murals - Delores Del Rio on a wall on Hudson at Hollywood Boulevard, still dancing with Fred Astaire (you no doubt remember
the movie
).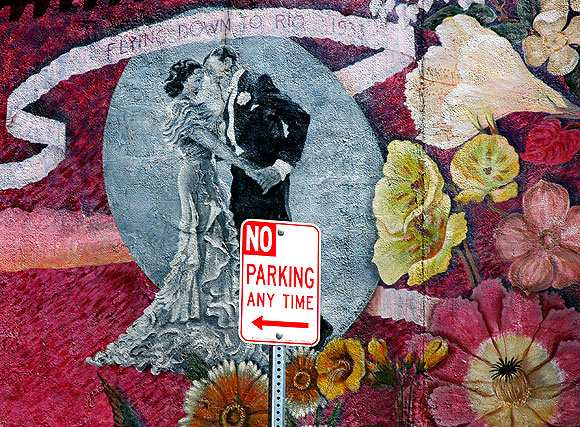 Across the street? Get your Star Burgers.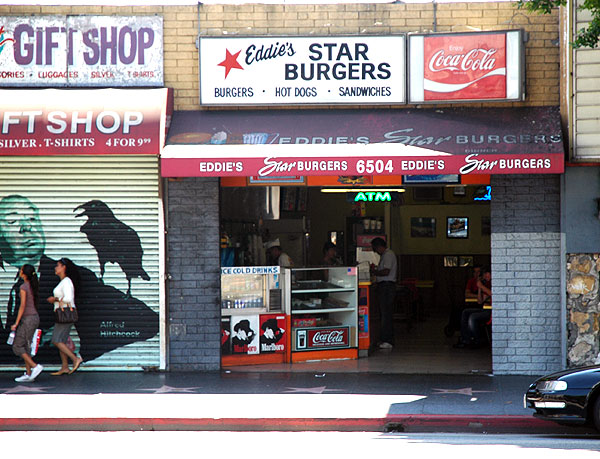 Reference shot - the Delores Del Rio mural on Hudson at Hollywood Boulevard -