Angels in the Neighborhood
Angels in the Neighborhood
As seen in the Harper Avenue Historic District just south of the Sunset Strip - roughly North Harper Avenue between Fountain and De Longpre, in what is now West Hollywood. It's on the National Register of Historic Places - a block of fantastic and elaborate apartment buildings from Hollywood's Golden Age. As noted with the
previous photographs
, it's an architectural giggle - extreme Art Deco, Spanish Colonial Revival, Monterey Revival, elaborate Italianate monsters - and fountains and statues, hidden gardens and fantastic ironwork and detailing. There will be a full photo spread in the upcoming Sunday issue of
Just Above Sunset
, the magazine-format parent to this website. But here's some of the detail - the angels, and a bit more.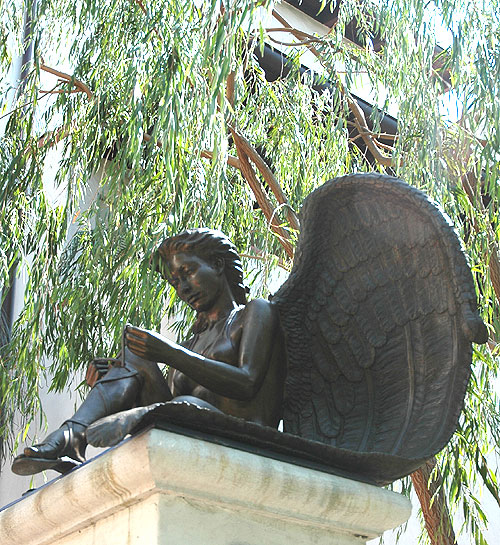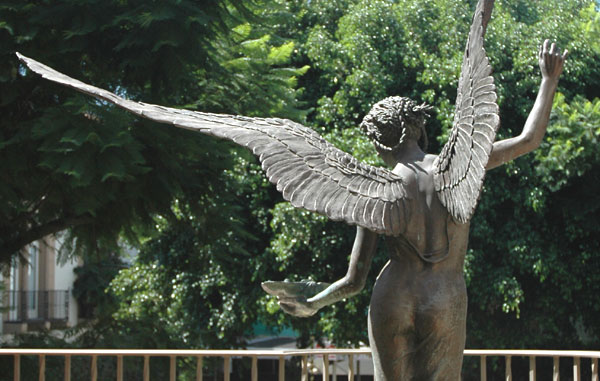 Villa Sevilla (1931) - 1338-52 North Harper Avenue

"Elwood Houseman was the builder and Julia Morgan was believed to have been the architect of this two-story Monterey Revival courtyard apartment building. The Monterey Revival was virtually the only revival style executed during the 1930's that had any association with the early California architecture. The architectural prototype of the Monterey style was built by Thomas Larkin in 1840."