Small Details: The George Harrison Tree at Griffith Park Observatory
Topic: Historic Hollywood
---
Small Details: The George Harrison Tree at Griffith Park Observatory
---
Now here's an odd little historical marker, sitting under an adolescent pine tree.
George Harrison, the lead guitarist of The Beatles, died at the home of a friend, a security specialist named Gavin de Becker, out here in Los Angeles on November 29, 2001, at the age of 58. His body was cremated at
Hollywood Forever Memorial Park
, and there were reports that his ashes has been flown to India and scattered in the Ganges. The problem is the ceremony was not conducted at the expected time and no one knows where is ashes really are, if that is an issue for anyone (and if so, go
here
and nose around).
But even if the ashes have gone missing, he does have a tree, at the edge of the parking lot at the Griffith Park Observatory, as you can see in this
archived news item
from February 19, 2004 -
The City of Los Angeles has declared Sunday 22 February 2004 GEORGE HARRISON DAY. A plaque will be unveiled at the base of the George Harrison Tree in Griffith Park at 3:00 pm and there will be a live musical performance by Keith Chagall and 'The Fab Four' tribute band. Special guests Billy Preston and Jackie Lomax will also be in attendance. Jackie intends playing a song he has written as a tribute to George, "Friend Of Mine."
On that day there was this
press release
(PDF format) from City Councilmember Tom LaBonge (great name) - 4th District, Los Angeles. The heading reads - "L.A. Musician, Humanitarian and 'Gardener' Lauded by Councilmember LaBonge, Many Others in Free Public Event in Griffith Park as Bronze Plaque is Unveiled to Sounds of Harrison's Music"
Some of that -
The City of Los Angeles proclaimed Sunday, February 22, 2004 "George Harrison Day" in the City of Los Angeles and marked his life and work in a special celebration hosted by Councilmember Tom LaBonge with live performances of his music, remembrances by friends and associates and the unveiling of a bronze plaque in his memory at the base of Mount Hollywood in Griffith Park.

"George Harrison was and always will be one of our favorite Angelenos," said Councilmember LaBonge. "His performance with the Beatles at the Hollywood Bowl was unforgettable. He lived on Blue Jay Way in the Hollywood Hills and wrote a haunting song about it. He married a native Angeleno, Olivia Arias, and they were a devoted team. His legacy as a humanitarian has few equals in the world. And, sadly, he died in Los Angeles. But upon his demise, he became an angel in the City of Angels and we are forever grateful for his contributions to the world."

... Singer-songwriter Keith Chagall performed "Soundlight" written as an homage to Harrison in Beatles-esque style and was later joined by members of the Fab Four to sing two of Harrison's best known compositions, "Here Comes the Sun" and "My Sweet Lord." Jackie Lomax, one of the first solo artists signed by the Beatles' Apple Records and a longtime friend of Harrison's, was also in attendance. He sang an acoustic version of a song he wrote for Harrison.
Billy Preston didn't show up, but sent a nice statement that was read to all the people who did, as was a message sent by Olivia Harrison thanking everyone for remembering her husband George.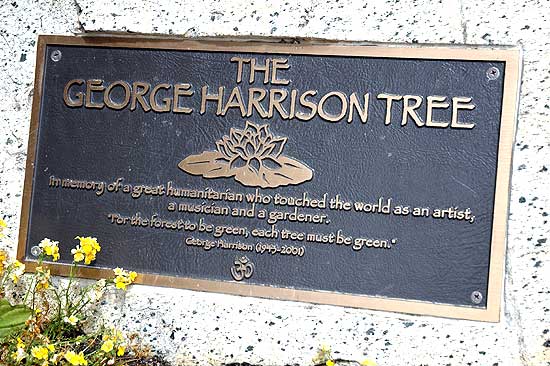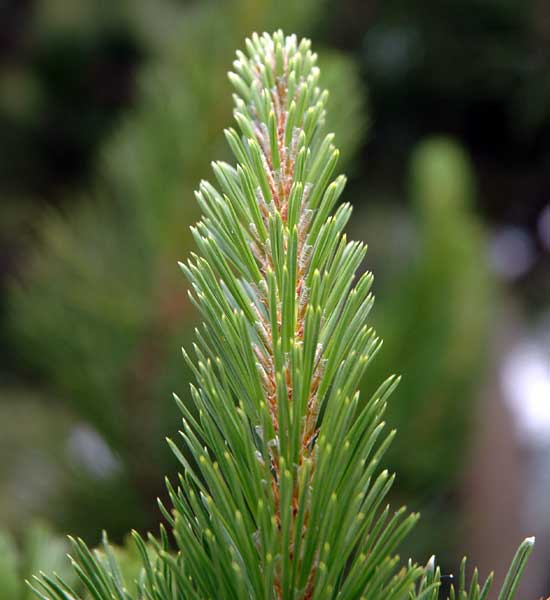 Turn around and you'll see they're almost finished restoring the observatory, and you'll soon be about to walk out there and check out the bust of James Dean, on a pedestal to the right out of the frame, having something to do with all the scenes in his "Rebel Without a Cause" that were filmed right here. Hollywood is an odd place.