Classic Hollywood
Topic: Historic Hollywood
---
Classic Hollywood
---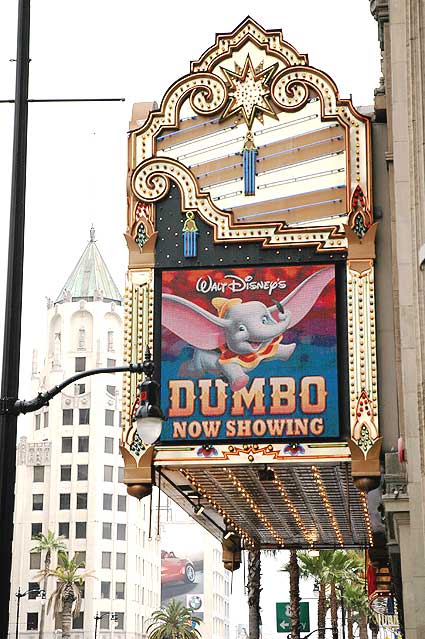 At the historic El Capitan theater on Hollywood Boulevard. Friday, May 26, 2006 - noted without comment.
History
-
The El Capitan Theatre is a fully restored movie palace at 6838 Hollywood Boulevard in the Hollywood district of Los Angeles. It is owned and operated by The Walt Disney Company.

When the theater opened in 1926 as "Hollywood's First Home of Spoken Drama," it featured a Spanish colonial exterior designed by the architectural firm of Morgan, Walls and Clements, and a lavish East Indian interior by theatre designer G. Albert Lansburgh. It was later completely remodeled in the moderne style. In 1941, "Citizen Kane" made its world debut here. Senator Richard Nixon delivered his famous Checkers Speech from the theater in 1952, then a NBC studio.

After many years of disuse, The Walt Disney Company purchased the theater and paid for a fourteen million dollar renovation. The theater reopened in 1991 with the premiere of "The Rocketeer." In recent years, many of Disney's feature films have premiered here, accompanied by live stage shows.
Dumbo is back. Nixon isn't.
Entrance Detail -