Botanicals this week... Many who read this magazine live in cold places where they have actual winters. Not out here. Azaleas in bloom on a rainy Christmas day in Carlsbad, California, along with a daylily underneath....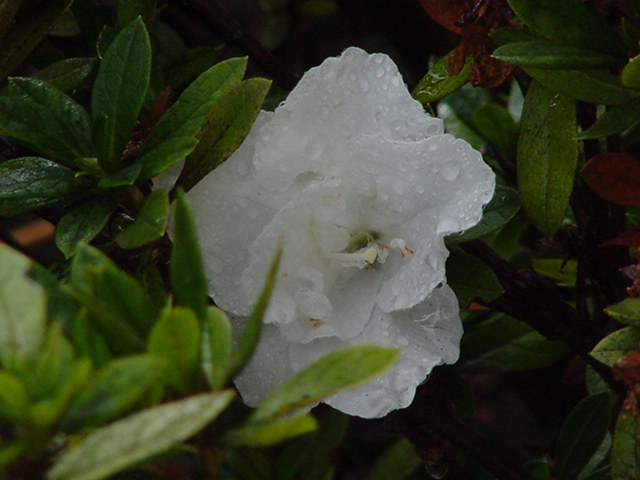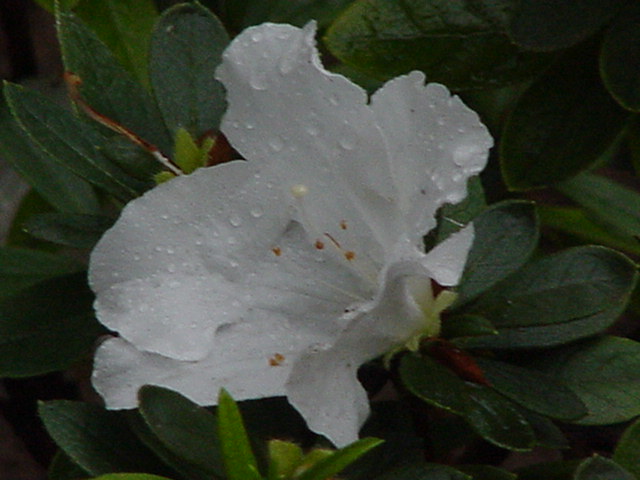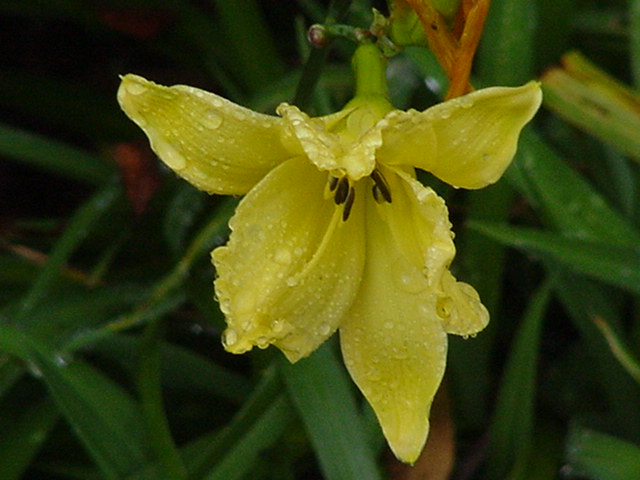 A few days after Christmas, a "rocket" in a front yard in Beverly Hills, and "Bird of Paradise" in another - and an odd tangerine colored rose in a third...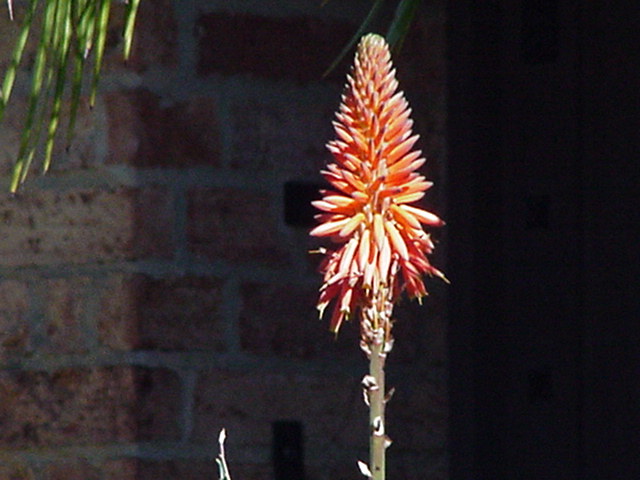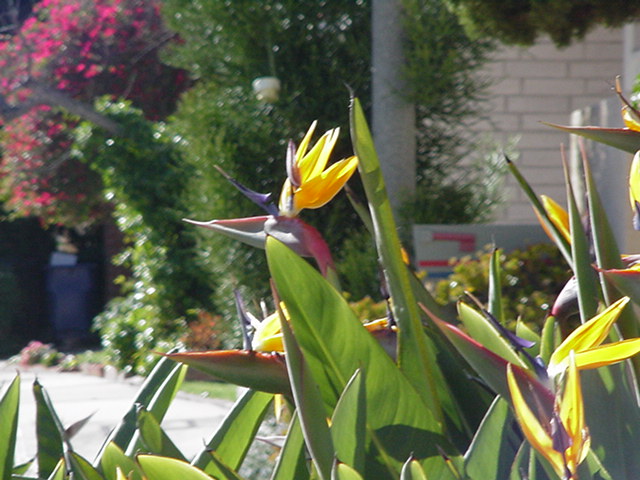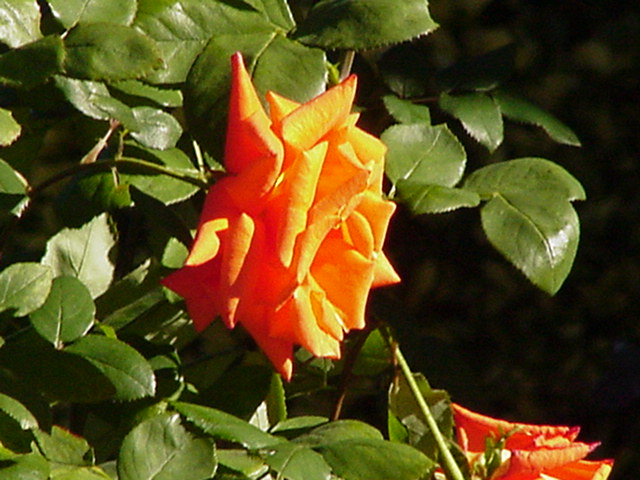 Native items in Franklin Canyon - purple sage, and there's reason when it blooms they call it Cottonwood. And of course the native grasses where the white duck hides.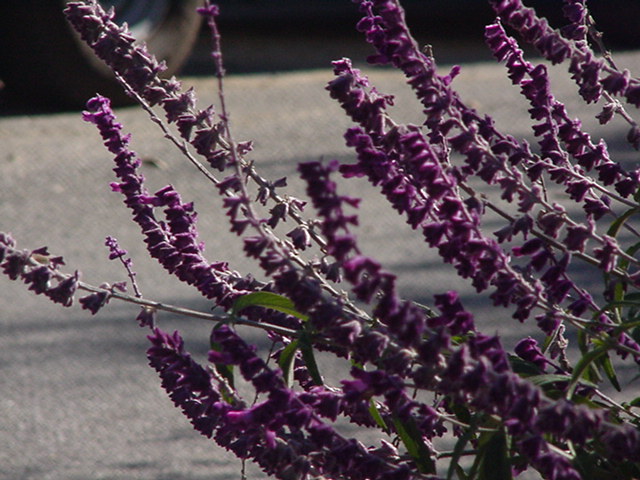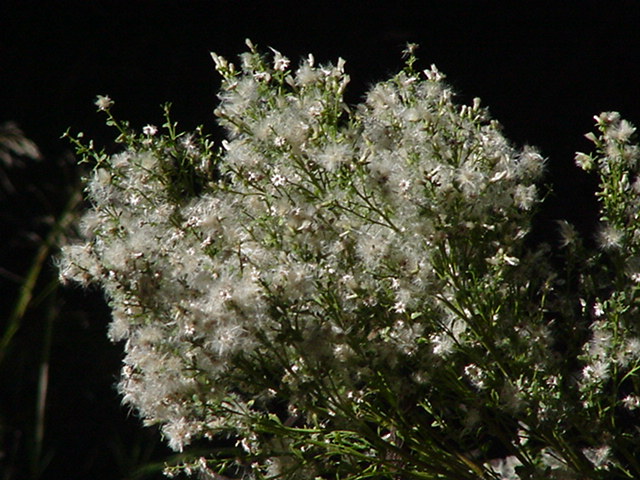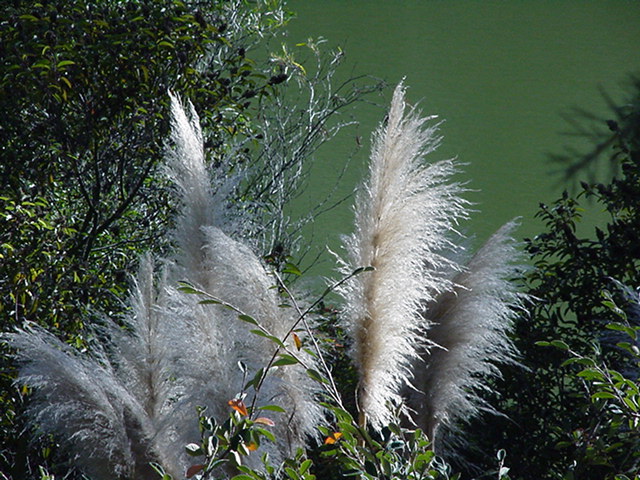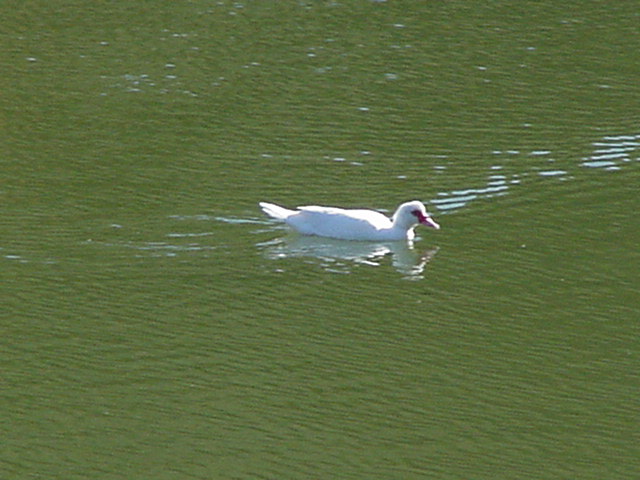 As they say, "Only in L.A."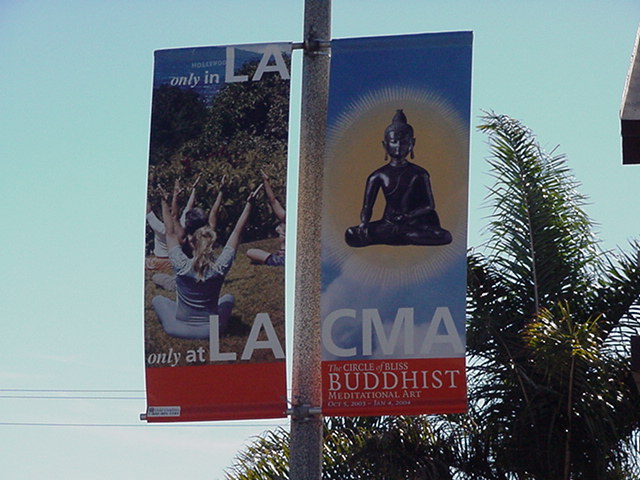 ________________________
From the home page of the last issue:
Christmas decorations over Hollywood Boulevard, with a local theme, on the Sunday just before Christmas. This is the center of Hollywood, across the street from Musso and Franks, a few blocks west of Hollywood and Vine.