Alternatives
Topic: South of Hollywood
The Situation
, Monday, July 24, 2006 -
The heat wave weakened only slightly today but temperatures and humidity levels remained above average. Today, the high in Santa Clarita was 107; it was 100 in Burbank and 98 in downtown Los Angeles.

… By midmorning, Cal-ISO had already declared a Stage 1 emergency, asking consumers to voluntarily conserve power usage. The Stage 2 emergency, ordering businesses under special contracts to curtail power, was issued about 1 p.m.

If the power demand had sapped the energy supply, a Stage 3 emergency, setting off rolling blackouts, would have been called, said Cal-ISO Chief Executive Officer Yakout Mansour at a morning briefing at the state Capitol.

The heat wave gripping the state, the worst since 1998, has been so intense it's driven up demand for electricity by 40% since the state's energy crisis of 2001, Mansour said.

… Heat is at levels expected only once every 50 years in some parts of the state and once every 100 years in others, said Joseph Desmond, deputy secretary for energy at the California Resources Agency.

… Sunday was the 18th consecutive day that temperatures reached triple digits in parts of the Los Angeles Basin.
The solution might be tidal pools (Malaga Cove, a few miles south of Los Angeles International Airport) -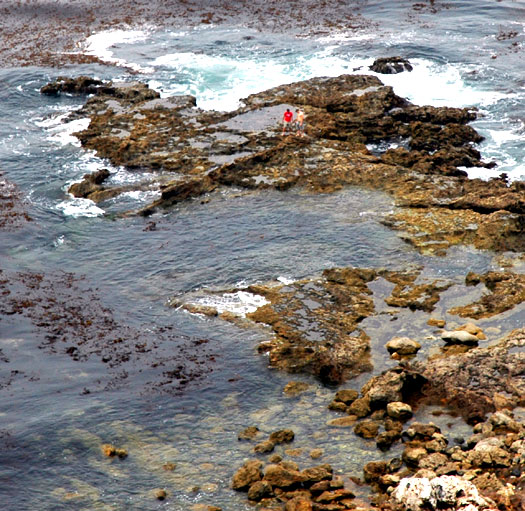 Palm tree at rock beach at the end of Barbara Avenue, San Pedro, down in the harbor area -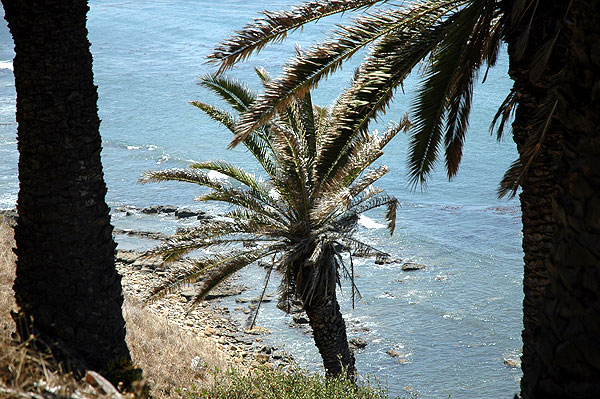 One could just go fishing -