American Values
Topic: Photos
---
American Values
---
Some shots from the 2006 Fourth of July parade in Rancho Bernardo, about twenty miles north of San Diego, inland. This was "Duke" Cunningham's congressional district, the congressman now serving time for accepting almost two and a half million in bribes - for government contracts, CIA and military. Those contractors implicated in the scandal, Mitchell Wade and Brent Wilkes, are based in the adjoining town, Poway. The former number three at the CIA, now resigned, Dusty Foggo, is a local too. When Duncan Hunter rolled by in the parade - he's chairman of the House Armed Services Committee - he leaned out of his white convertible and asked us if we were all registered Republicans. Everyone cheered. It's that kind of place.
Up the road is Camp Pendleton, the Marine Corps headquarters and training center on the west coast. It's massive. They sent folks down for the parade. I was there with the family, including my nephew, the Major in the Army out at Fort Irwin, at the National Training Center (NTC) - back from Iraq, again, he and the others are devising the training for those about to there, or Afghanistan. He's a good man, and a good officer. We talk a lot about what you would expect. Birthdays and holidays we give each other books that get us talking more.
All in all, the parade was pretty impressive, in an odd sort of way. All seventy-four photos will be posted in an album soon. That's geek work. It's in process.
Below, Abe Lincoln and Duncan Hunter. Compare and contrast.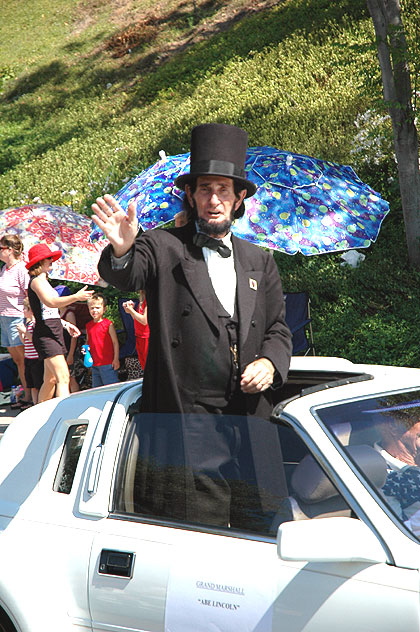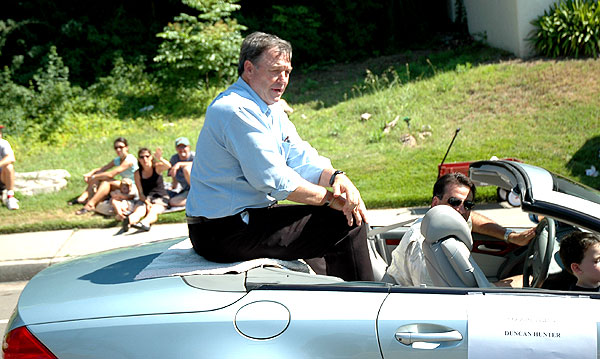 Marines -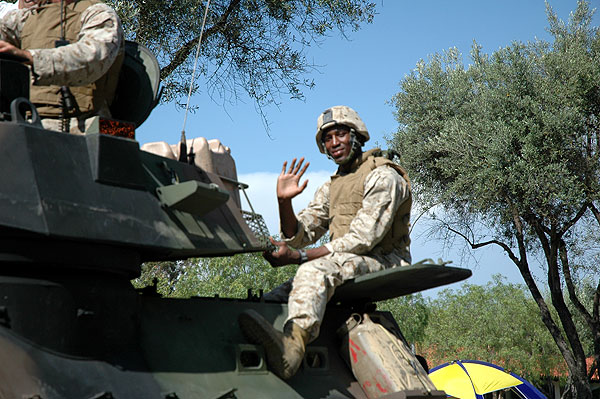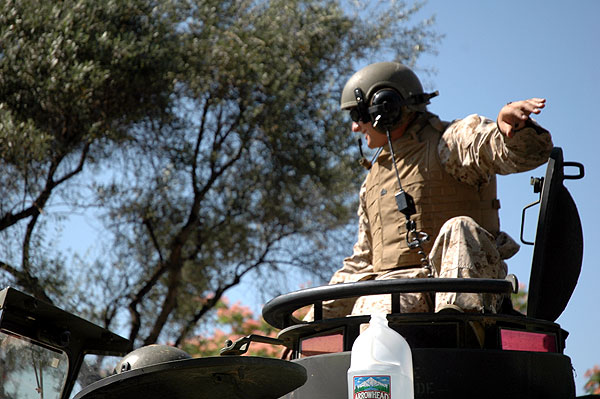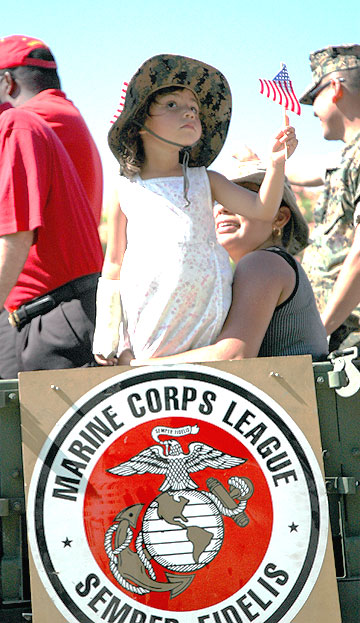 Veterans -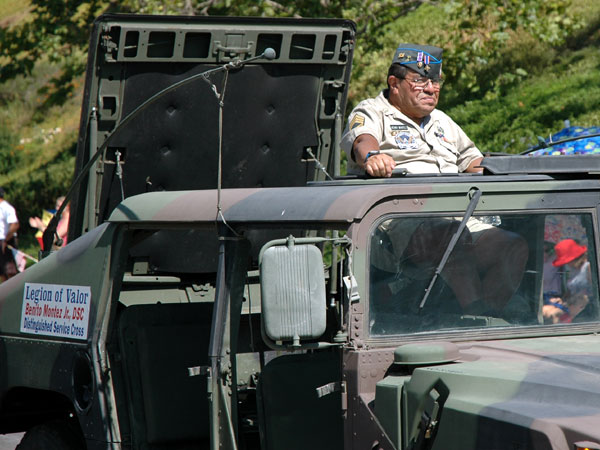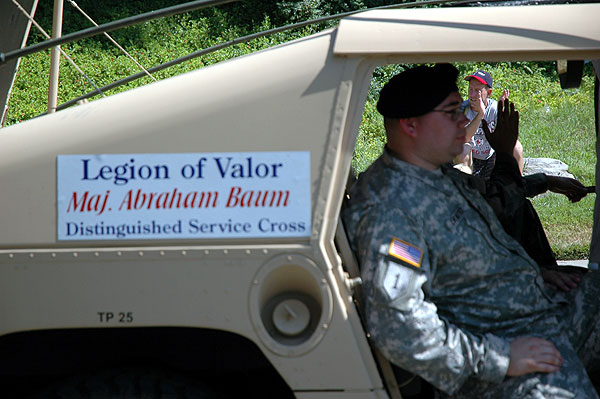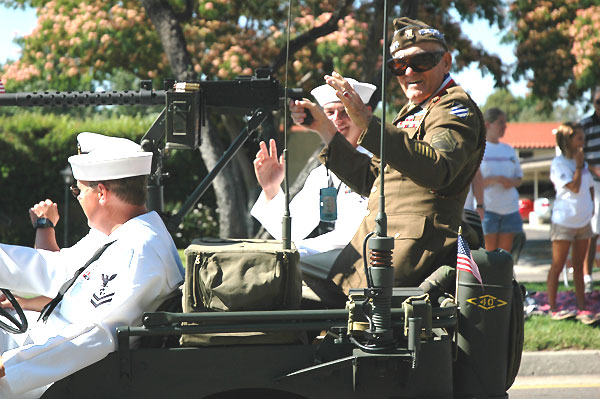 The parade -