Signs and Symbols
Topic: Light and Shadow
These two shots seem to be suffused with symbolism, but it's hard to figure out what is it. The man working is covering all that peace stuff with cheery blue skies, on Thursday, September 14, a dreary and dark afternoon in Los Angeles. The location is Sunset Boulevard at Formosa. It must mean something. It probably doesn't.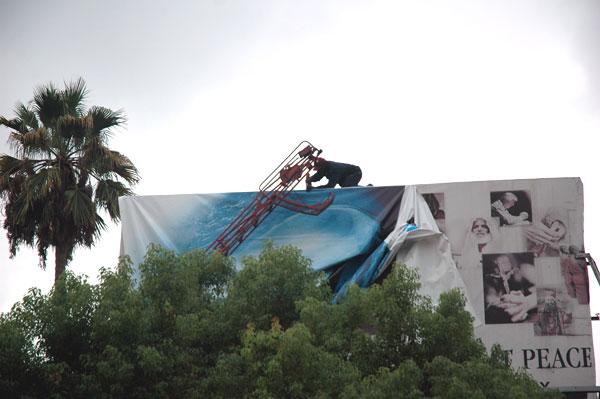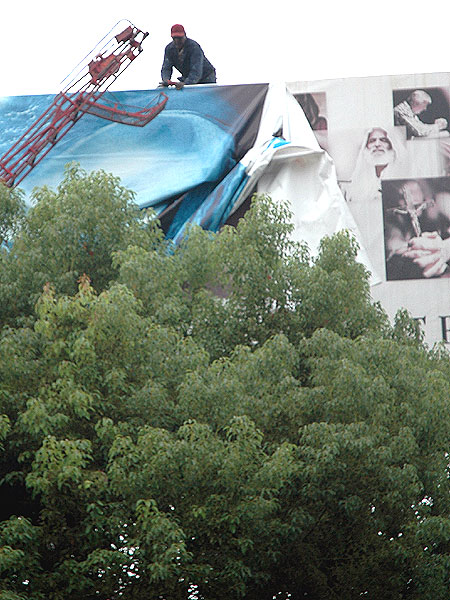 The location is famous, sort of. Out here we have an odd sense of what makes for historical significance. This will have to do. The spectator is watching the billboard work.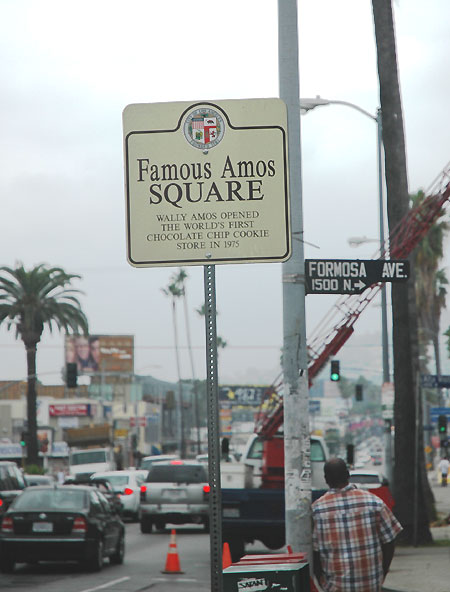 Directly across the street, the ineffable sadness of Los Angeles - a palm tree that makes you want to shoot yourself for ending up out here, at the end of the world.