Westwood Tower and...
Topic: West of Hollywood
---
Westwood Tower and…
---
Westwood Village is the commercial center of Westwood, sort of its downtown, at the south edge of the UCLA campus, about seven miles west of Hollywood. The place is filled with old Mediterranean-revival architecture (specially designed by the founders of Westwood, the Janns brothers, to complement UCLA's Romanesque buildings), all converted and reconverted many times into other uses.
Here's one. It now houses a dentist's office on the main floor. The three kinds of verticals are amusing.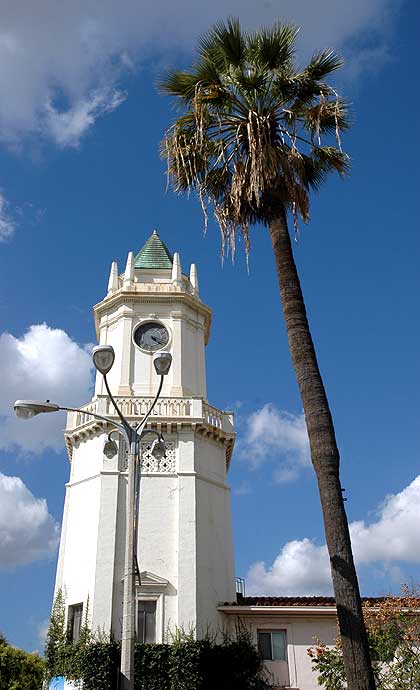 There aren't a whole lot of people of color in the area, so no one seems offended by the sign above the dentist's door. UCLA has
not
adopted this as its school motto.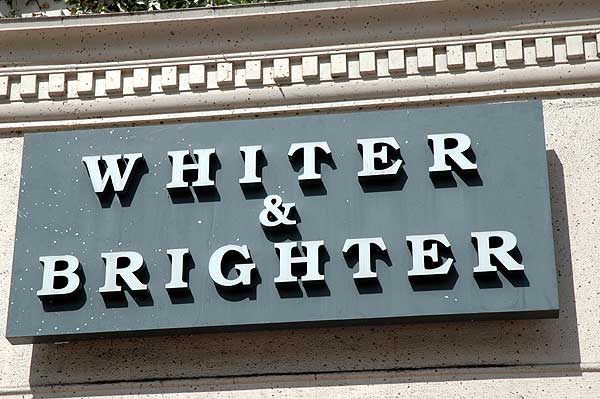 Westwood: Mixed Mode - see
this page
(PDF format) from a recently amended city planning document, a list of the many "Locally Significant Historic Resources" - addresses of interesting buildings with architectural style and date of construction. Then look at this and see city planning at work.