Christmas - Traditional and Non-Traditional
Topic: Seasonal
Christmas - Traditional and Non-Traditional
The Guaranty Building for the Guaranty Building and Loan Association, 6331 Hollywood Boulevard, 1923, John C. Austin, architect. Charlie Chaplin and Cecil B. DeMille invested in this building that attracted tenants like gossip columnist Hedda Hopper. Now it is the headquarters of the Church Of Scientology International. Nice Wreath.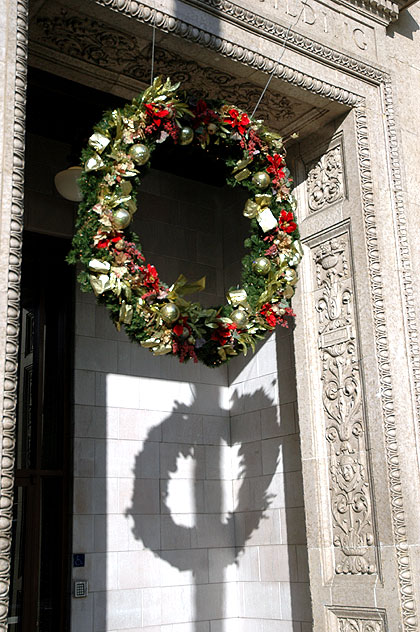 Across the street at Hollywood and Vine, at Iguana Vintage Clothing, an all American Santa - green neon, the flag, the jazzman and the reflection of a palm tree in the glass.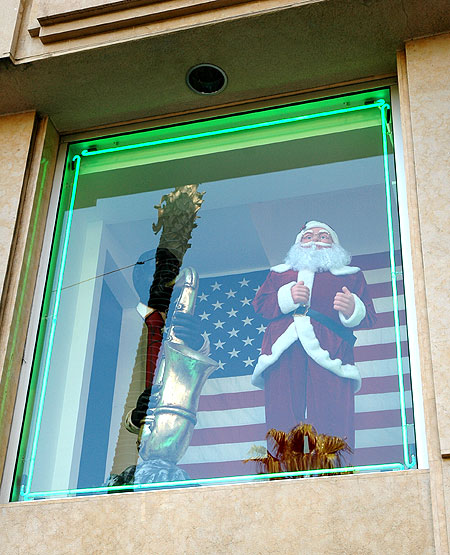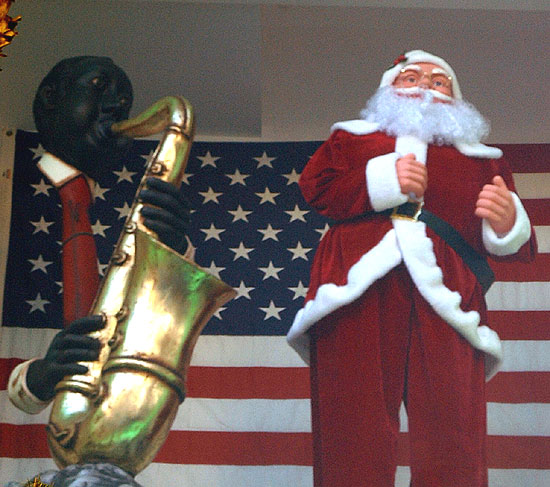 Winter in LA is best thought of as a negative - this, the beach at the end of the north runway at LAX.