Hollywood - Television
Topic: Insider Stuff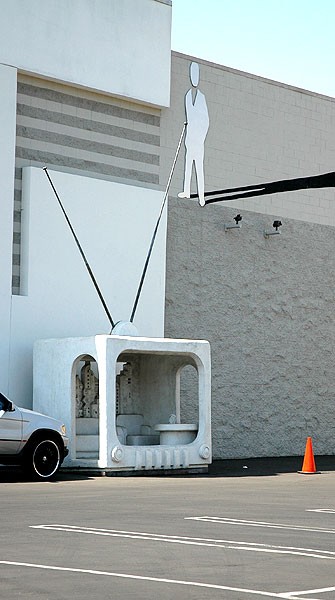 It will only mean more tourists in their dinky rental cars - only Avis buys the base
Chevrolet Cobalt
, no "civilians" do. But this replacement for the hapless
Chevrolet Cavalier
will soon fill the main drag here - the Sunset Strip - with dad driving too slow, mom carefully reading the map (this really isn't Iowa), and the kids poking their heads out the rear windows, looking and looking and looking. Those of us who are locals need to be extra careful. These folks are dangerous. It's the sudden dead stop in the middle of everything, or the u-turn that brings all lanes, both ways, to a halt.
The problem is that the fall television season started Monday, September 18, with the highly anticipated
Studio 60 on the Sunset Strip
from NBC. The link is to the Tom Shales review in the
Washington Post
- but what matters out here is that there is just no such place on the Sunset Strip, just the Tiffany Theater at the
Actors Studio
, with real plays and live actors. It has nothing to do with television. And there's no "Studio 60" anywhere. Oh well. Someone is going to be disappointed.
By the way, Shales is not impressed with this new show. From the folks who gave us The West Wing (Aaron Sorkin and crew), we get a series about backstage life at a sketch-comedy show much like NBC's own "Saturday Night Live." Whatever. You can read the review.
To the right is a real television studio,
Jay Silverman Productions
, 1541 North Cahuenga Boulevard - in the block between Sunset and Hollywood Boulevards - three big state-of-the-art stages and an exterior "sky wall" if you need one. In spite of this visual filigree, it's the real thing.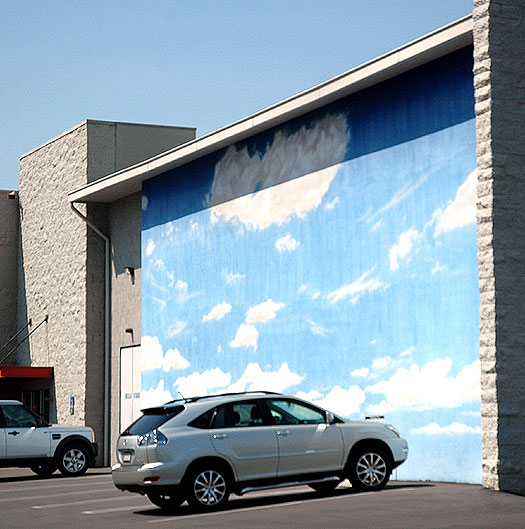 Television trivia - about a block east, the side door of Improv Olympic, 6366 Hollywood Boulevard, the west coast branch of the Chicago outfit. Some of the non-fictional "Saturday Nigh Live" folks started here - Rachael Dratch, Tina Fey, Adam McKay, and Horatio Sanz. Conan O'Brien stared here, for what that worth. The tourists never seem to find this place. It's not exactly mainstream. It's pre-mainstream.