Topic: World View
---
A Late Bastille Day
---
Bastille Day comes late out here - and it was celebrated at the
La Brea Tar Pits
of all places - complete with a Petanque tournament!
Here is the
skinny
:
The fourth annual Bastille Day LA is a free all-day festival held in the gardens of the Page Museum [adjacent to the La Brea Tar Pits]. Supported by the French Consulate in Los Angeles, the Bastille Day LA celebration is meant to "reinforce the undying ties between the French and American people and to promote French heritage and culture."

Foods to be presented at the event include: Sweet and savory crepes by Café Marly; Coucous and Moroccan specialties by Marakesh; Merguez, frites and barbecue by Tartine et Café; Macarons, caramels, sables, pates de fruits by Boule; Specialty French breads by L'artisan Valley Bakery; Croissants and cookies by Breadbar; Quiches and salads by Normandy Country.

There's a Provencal petanque tournament, a Parisian waiters' race, and an international vendor marketplace with gastronomic specialties from all over France and refreshments in the Festival beer and wine garden. Performers from around the world on the main stage throughout the day are expected to include French Latin Funk Group Patje, Hot Fab Djazz Club Jazz Band, West African singer Kadiatou, Tahitian dancers, the C. Dance Jazz Company. Best part? It's free! Sunday 12:00 noon to 8 pm in the gardens of the Page Museum, 5801 Wilshire Blvd, Los Angeles. In the heart of the Miracle Mile on Wilshire Boulevard (Wilshire Boulevard & Curson Avenue), just East of LACMA.
A full report and a photo album will follow, sometime Monday. Until then?
The script -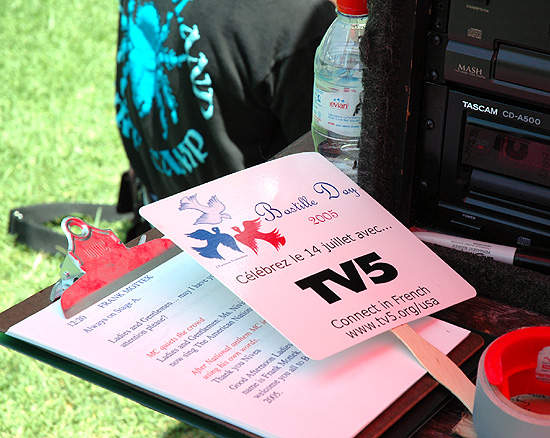 A babe -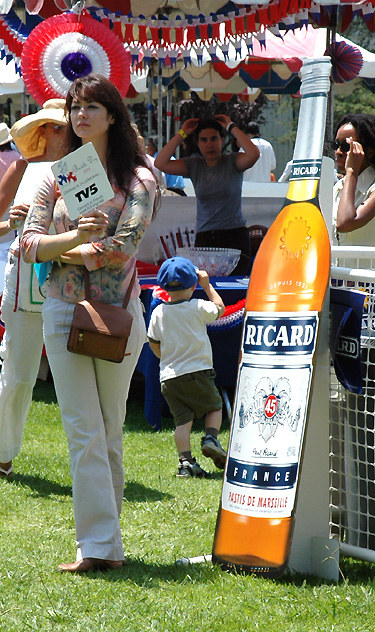 The stage -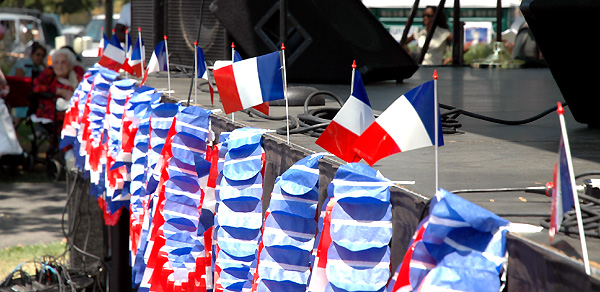 Provencal petanque befuddles the young locals -