Topic: Breaking News
---
Breaking News: A Hollywood Fire
---
Sometimes the news just comes to you. Tuesday, August 9, just before six in the evening here in Hollywood, as the light got long, the neighborhood was filled with the sound of helicopters in the air and sirens on the ground. Here, one block below Hollywood Boulevard and one block above Sunset Boulevard, one gets used to a low-flying helicopter now and then, hanging around for fifteen or twenty minutes, fifty feet up and making lots of noise. (There is a bit of crime here.) But six helicopters?
Glancing out the window, I see we have a serious brushfire up in Nichols Canyon, less than a mile away. The red and whites are dropping water, and the news choppers are grouping themselves a few thousand feet above them.
By the way, Don Smith sent same-day breaking-news photos from that metro fire in Paris - see last weekend's
Just Above Sunset
here
- and now there are these from this fire in the Hollywood Hills.
A collection of nineteen Hollywood Hills fire shots is in a photo album
here
. The fire was pretty much out by eight, as it got dark.
__
The start of the fire as seen from balcony off the living room...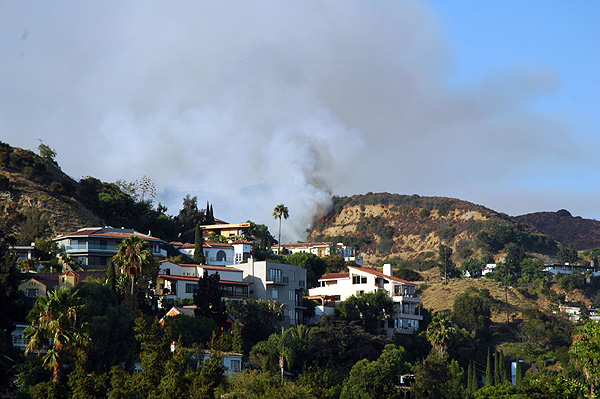 From the second bedroom (office) window, using the telephoto lens ...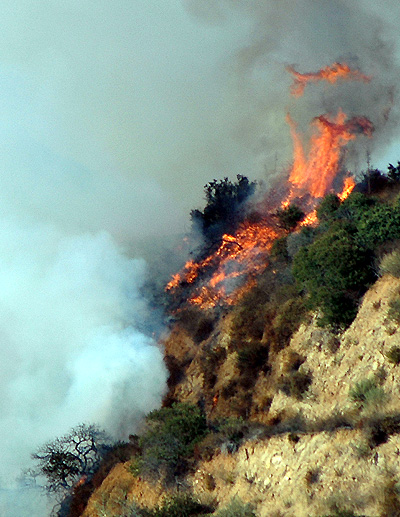 Dropping water ...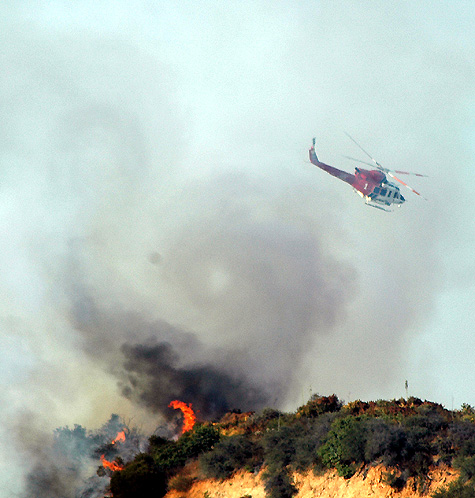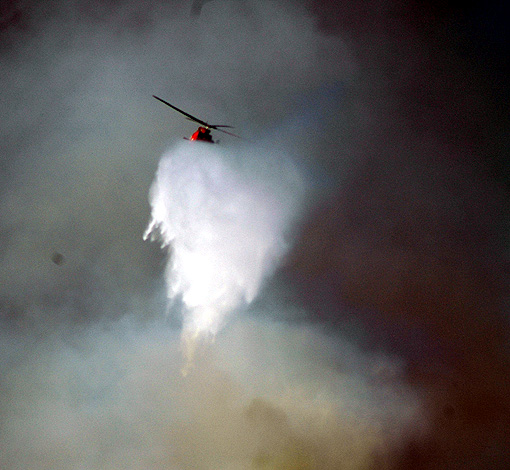 Another spectator ...