In case you were wondering...
Topic: Insider Stuff
In case you were wondering…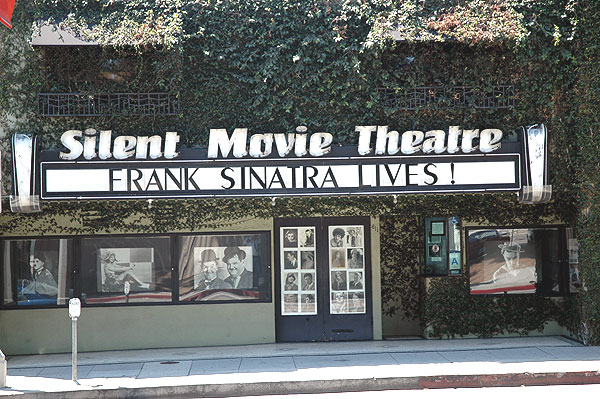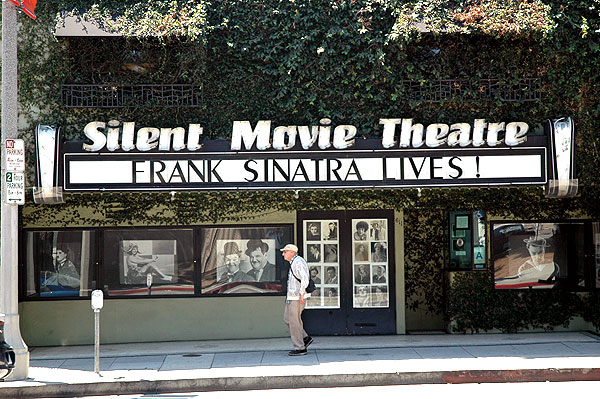 Thursday, August 10, 2006 - 2:10 pm Pacific Time

The Location:

The Silent Movie Theatre
611 North Fairfax Avenue, Hollywood, California 90036 (a half block south of Melrose Avenue)

From Los Angeles City Search this -
The Background

Rumors of blood on the lobby carpet and ghosts in the projection room have titillated Angelenos for years. Silent-film fans John and Dorothy Hampton opened this movie house with Cecile B. DeMille's "The King of Kings" in 1941 just as Nora Desmond's close-up was fading to black. But it was the headline-grabbing murder of their slick-talking protege, Laurence Austin, by a hired gun who sprayed the theater with gunfire in 1997, that cemented the house's place in Hollywood lore.

The Appeal

After rescuing the theater from certain demolition, songwriter Charlie Lustman rehabilitated the interior. Today, the only ghosts lurking are those of Buster Keaton and Charlie Chaplin, who frequently headline along with vamp retrospectives and the occasional 3-D night. The theater regularly fills with kids, octogenarians, and all ages between. Drop by for live piano accompaniment, cartoons and shorts - and don't miss the new art deco coffee shop and back garden.
From Flickr
this
-
The Silent Movie Theater in the Fairfax district of Los Angeles had been founded by a couple of dreamers after the Second World War. After they had become old and decrepit, Lawrence Austin appeared to help them. He was a felon, having served a term in California prison for embezzlement. He induced the old couple to sign over the property to him; they were dispatched to a nursing home.

The crook seemed, at last, to have found his vocation: he refurbished the old theater, and employed musician/composer Robert Israel and other musicians to provide live musical accompaniment for the many rare and remarkable films which the theater promoted and screened with fanfare and style.

Unfortunately, Lawrence Austin was shot to death during a screening. He had kept a catamite, and had foolishly made the boy his heir. The catamite - eager to get his inheritance - had hired an assassin.

Eventually the gunman was caught. He confessed the plot. Both gunman and catamite were convicted of murder, and are now in prison.

Unfortunately, the Silent Movie Theater's only valuable asset was its collection of rare prints of silent movies. It was sold. The movie house remains, but its program of regular screenings of rare and classic films from the silent era has been discarded.
Catamite (noun) - from Latin
catamitus
- a boy kept by a pederast.