Just Posters
Topic: Insider Stuff
Posters for sale in the window of Melrose Music, 7714 Melrose Avenue, Los Angeles
The first is of the old icons, the second of the new one -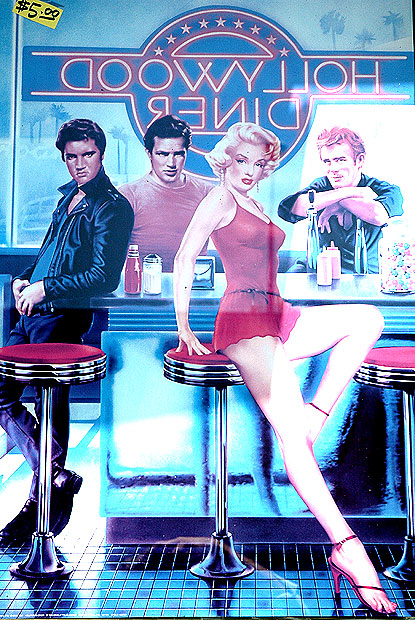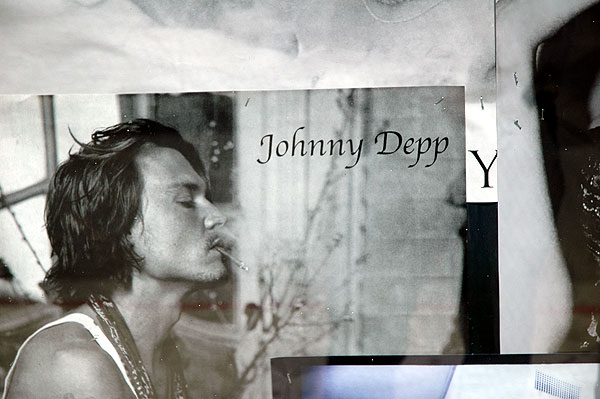 Jay Stakelon on Melrose Music here -
Amid Melrose Avenue's many DJ shops, this oasis caters to indie rockers and headbangers alike.

The Scene - Rock and roll might not be dead, but it's sure hard to find among the beat-heavy, vinyl-centric DJ shops on Melrose Avenue. Enter Melrose Music, which eschews electronic beats and hip-hop for a strong collection of new and used punk, metal and indie rock.

The Goods - Everything from Pennywise's frat-ified punk rock to old-school hard-core essentials from Minor Threat and Gorilla Biscuit to The Get Up Kids and Weezer for the cardigan-and-Converse set. Metal also gets preferential treatment, with an impressive assortment of death metal for those who find Pantera and Biohazard too sedate. Grab a cold drink from the fridge in the front of the store while browsing the DVDs and videos, and check out posters suitable for dorm room or den.
Visit, if that's your thing.