More Kites
Topic: Unusual Events
This is a supplement to the previous item,
The Thirty-Second Annual Festival of the Kite
- Redondo Beach at the pier there, Sunday, July 30. The link above covers the basics of the event, with a lot of items you can click for even more information, and has nine photos. One reader requested more kites - he seems to need a bit more relief in this weary world - so here they are.
Arrive at the pier around one, find a place to park (not easy), grab the camera bag and head over to the crowd, and there are these guys doing dual acrobatics, or kite dancing, to something loud being pumped in - new age meets techno. They were having a blast, the two kits bobbing and whipping around together. The crowd cheered, but getting it right would require video, with sound. This will have to do.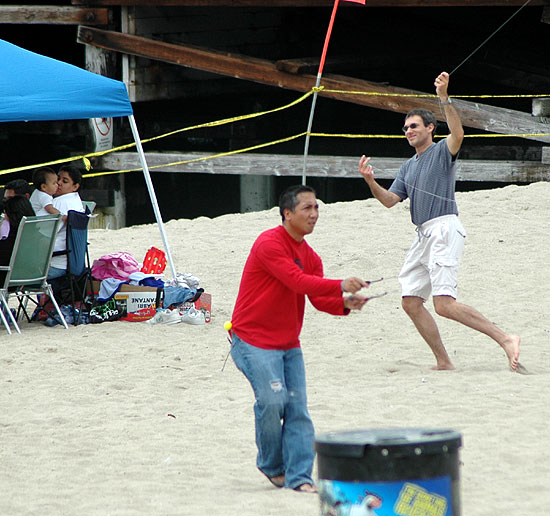 The rest was just kites (the third is very mysterious) -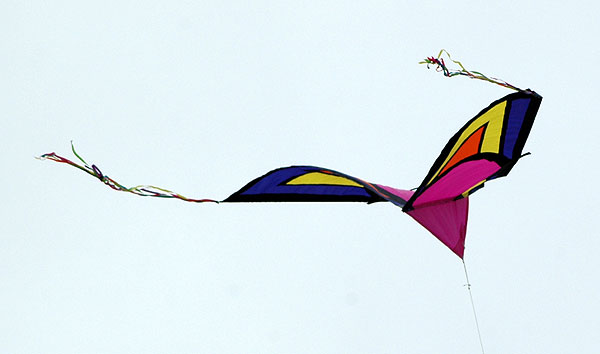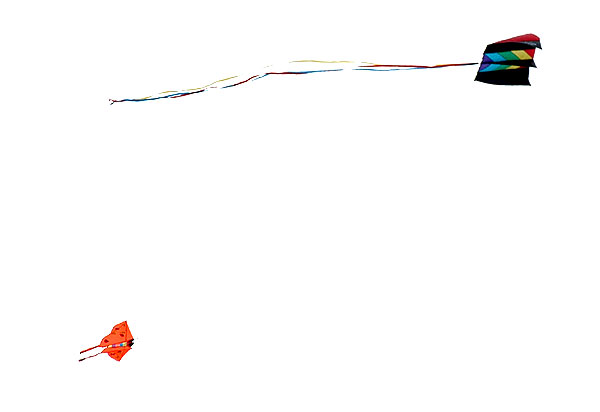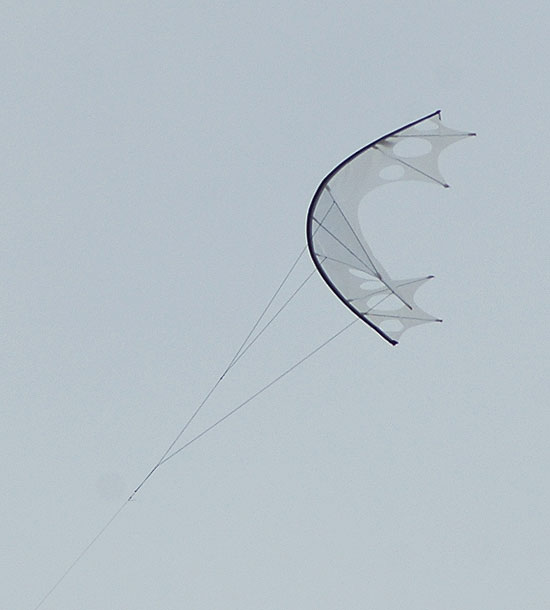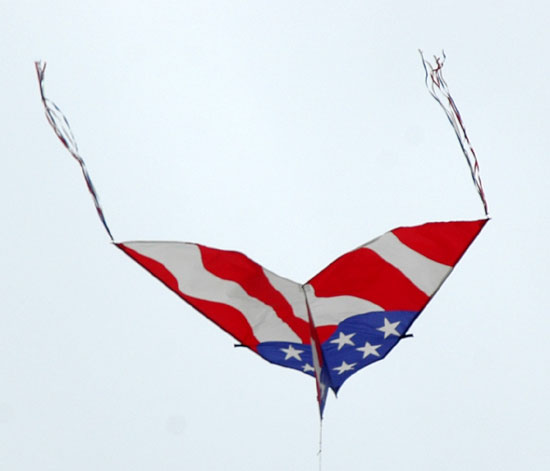 Air traffic (the Cessna 172 is pulling a banner promoting the local comedy club) -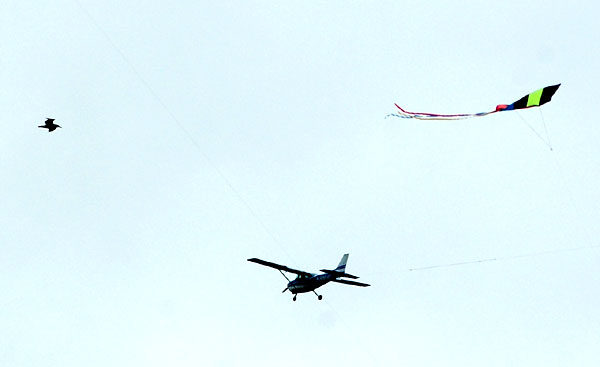 Wind power -