Mediations on the Past, in Color
Topic: Color Studies
---
Mediations on the Past, in Color
---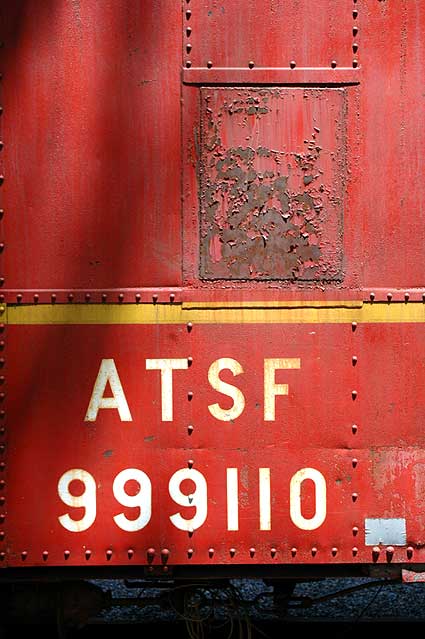 Color studies from the Travel Town Museum, an outdoor transportation museum on the other side of Griffith Park, beside Forest Lawn, and across the bone-dry Los Angeles River from Warner Brothers and Disney studios - the Burbank side of the park. The focus here is the history of railroad transportation in the western United States from 1880 to the 1930s. The place opened on December 14, 1952, and now has fourteen steam locomotives and twenty-six other pieces of rolling stock. The website is
here
, with history of how the museum came to be there
here
, and a list of what's on display
here
.
The locomotives, and more, will appear in these pages later, and in next weekend's
Just Above Sunset
. These are a few of the color studies. They were taken at noon, Monday, May 29, 2006, a dry hot day with harsh sun.
To the right, the side of the Atchison, Topeka & Santa Fe caboose, number 999110, built in 1928 by American and Foundry.
Trivia: "On the Atchison, Topeka and the Santa Fe" - music by Harry Warren, lyrics by Johnny Mercer - was written for the 1946 movie,
The Harvey Girls
and won the Academy Award that year for Best Song in a Movie. There were versions in the late forties by Mercer, Bing Crosby, the Tommy Dorsey Orchestra, and Judy Garland and the Merry Macs, and now even one by Harry Connick, Jr. Add John Denver and Frank Sinatra too. You can find the lyrics
here
, including the French version (Jacques Plante) and the German version (Knud Schwielow). You can listen to a clip of the song from the soundtrack of
The Harvey Girls
here
, but those days are long gone.
___
Pink: Detail of Los Angeles Metropolitan Transit Authority 1543, built in 1911 by American Car and Foundry -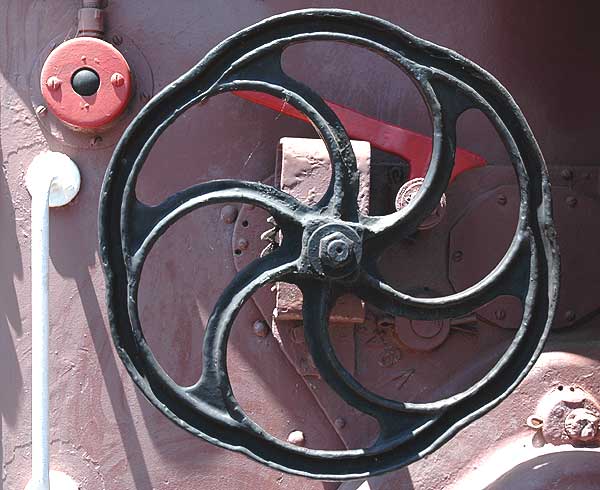 Western Pacific Caboose, number 754, built in 1910 by Haskell & Barker -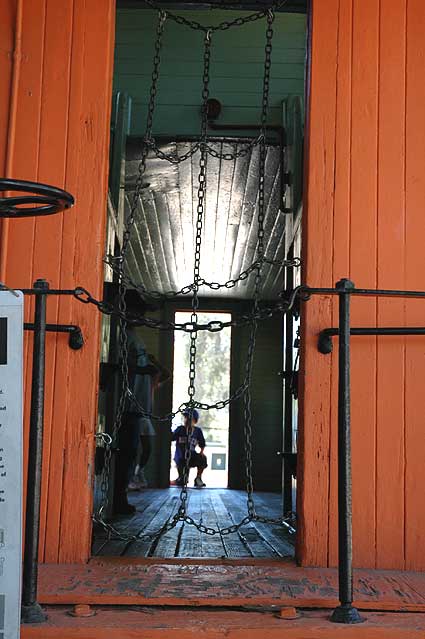 Locomotive detail -