Mythological Beasts in Hollywood
Topic: Oddities
---
Mythological Beasts in Hollywood
---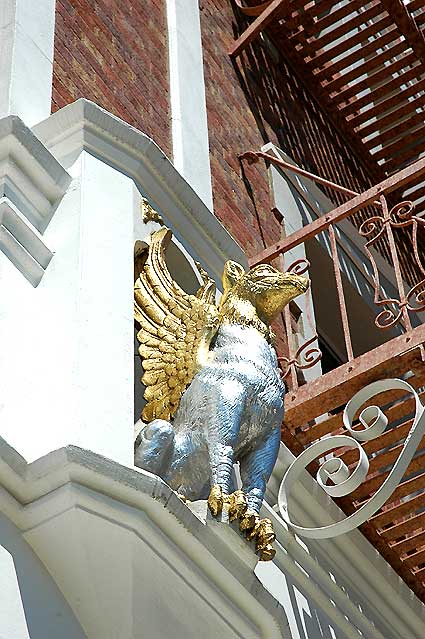 Los Angeles can be a tad hallucinatory at times. You think you see something, then you decide you really didn't see that, but, if you have a camera with you take a shot and you have your evidence. The
griffin
(also spelled gryphon and, less commonly, gryphen, griffon, griffen, or gryphin) is "a legendary creature with the body of a lion and the head and wings of an eagle. Often, griffins are depicted with a pair of prominent ears, traditionally termed 'ass' ears.' Since the lion was considered the 'King of the Beasts' and the eagle the 'King of the Air,' the griffin was thought to be an especially powerful and majestic creature. Some traditions say that only female griffins have wings. The griffin is generally represented with four legs, wings and a beak, with eagle-like talons in place of a lion's forelegs and equine ears jutting from its skull. Some writers describe the tail as a serpent."
Here's one or two at
Edmon Stone Galleries
, down on Melrose Avenue. This is an odd, block-long business, specializing in hand carved wood and cast stone mantles designed to customer specifications - for the mansions in Beverly Hills and for movies sets. It's a niche business, but they do very, very well. And their building features griffins.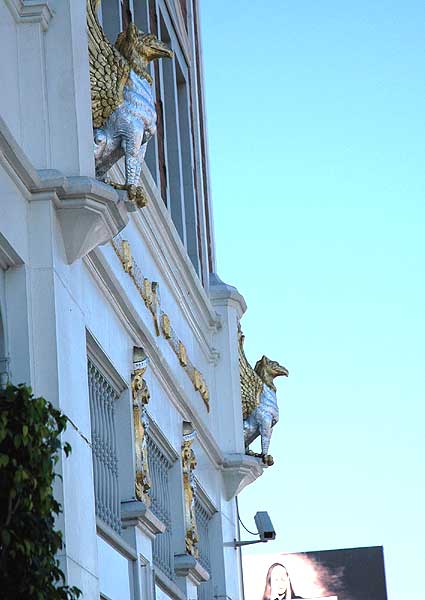 All day long they stare at this ...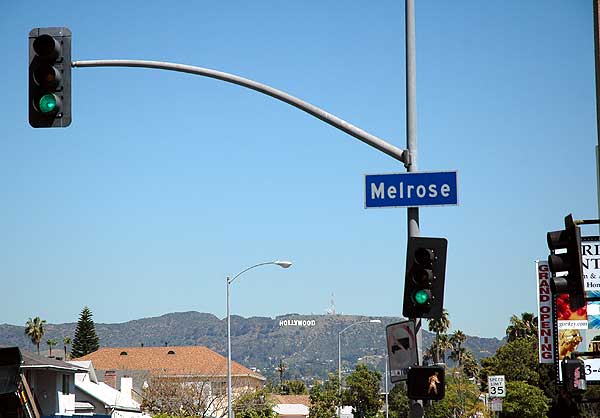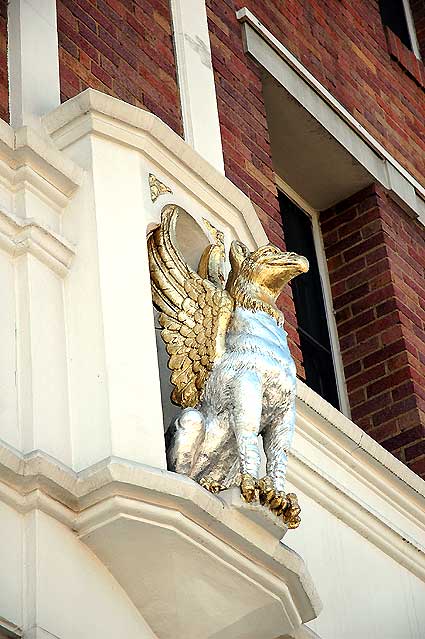 Photographed Thursday, April 13, 2006