Easter
Topic: Landmarks
---
Easter
---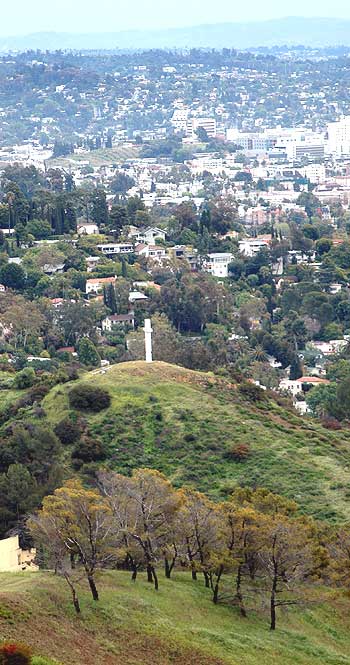 Easter is tomorrow morning. There will be a sunrise service at the Hollywood Bowl, the first in a few years. Those services were suspended while they rebuilt the thing one more time, but that's done now.
This is the concrete cross on the hill overlooking the Bowl, as seen April 13th from Mulholland Drive.
So Hollywood is not filled with venial, materialistic, godless folks, who only pay lip service to religion to sell movie tickets. Well, there
are
plenty of those, but there are churches, and plenty of pious people. It's just hard to tell them apart sometimes.