Southern California Lighthouses
Topic: South of Hollywood
---
Southern California Lighthouses
---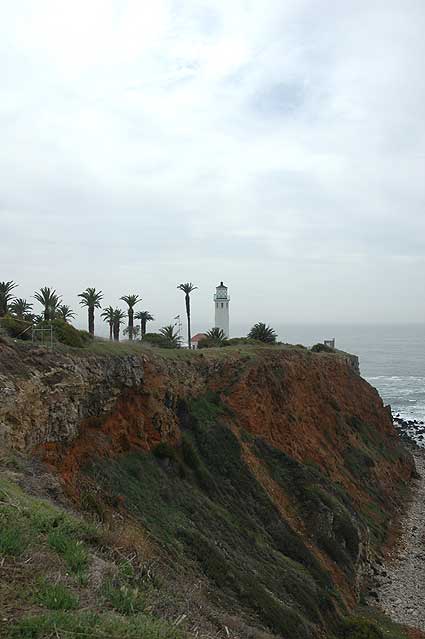 Today a drive down the coast to shoot Italianate architecture from the thirties in Palos Verdes, the south end of Los Angeles County, and to get new shots of the Korean Peace Bell and its pagoda high over the Port of Los Angeles in San Pedro, and to catch traffic in the shipping channels. Photos and photo albums will follow. And there are the shots of the production company at the Korean bell, filming a Viagra commercial. It's just a short hop south from the world of Hollywood.
On the way to all that? Lighthouses.
New England doesn't have the monopoly on picturesque lighthouses.
This is the Point Vicente Lighthouse - Palos Verdes Drive West, Rancho Palos Verdes, California, Los Angeles County, just up the coast from Long Beach harbor. It's twenty-nine miles south of Hollywood. It's Los Angeles.
Close-Up -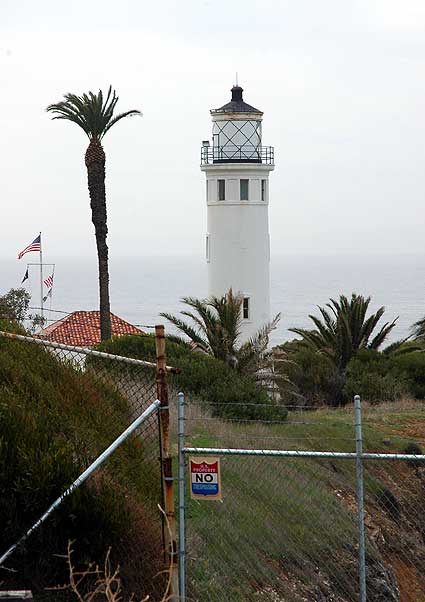 A loud Army helicopter whips around it just after noon. What?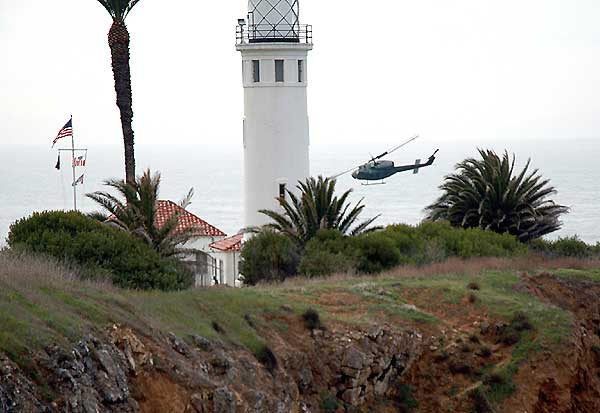 This is the Point Fermin Lighthouse in San Pedro. It's pretty much decorative.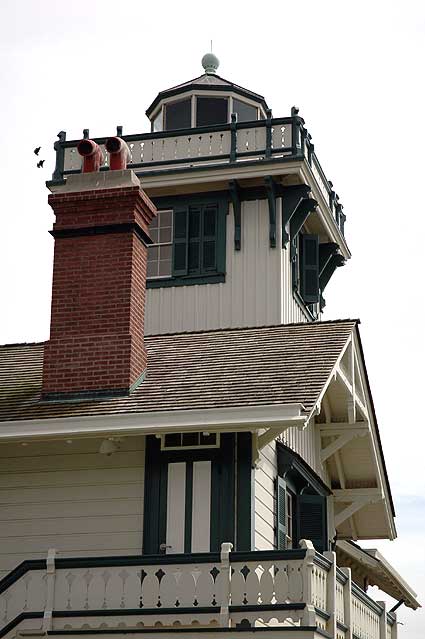 This is the working lighthouse at the breakwater, the entrance to the Port of Los Angeles and to the main shipping channels - and to the piers that handle the big cruise ships that take the elderly moderately well-to-do down to Baja for a few days and back, or up to Alaska.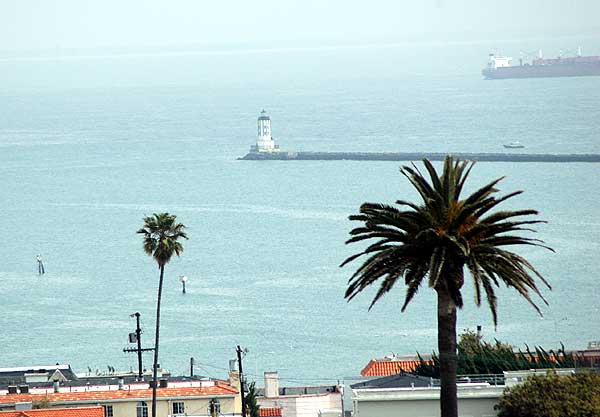 The Norwegian Star cuts it close.