Hollywood Storefronts
Topic: Historic Hollywood
---
Hollywood Storefronts
---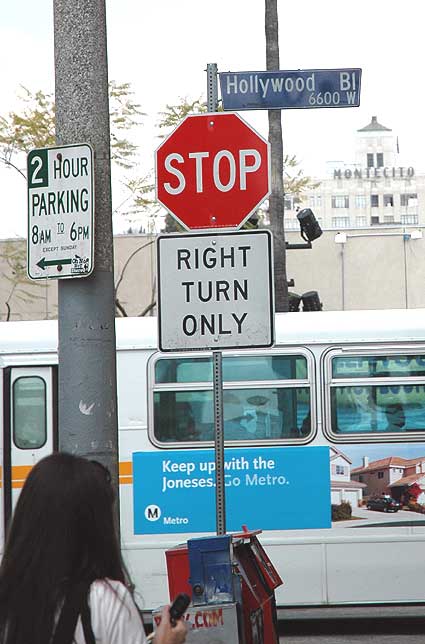 The date, Thursday, March 30, 2006.
The time, ten in the morning.
The location, the six thousand block of Hollywood Boulevard, where this woman is chatting on her cell phone - and of course no one turns right in Hollywood, where all the liberals are. In the far background you can just make out
The Montecito
(1930, Marcus Miller) up on Franklin, where at one time or another James Cagney, Mickey Rooney, Geraldine Page, Rip Torn, George C. Scott and Ronald Reagan once lived, but now it's a retirement home.
The boulevard is still waking up. The security doors are stenciled with the images of dead celebrities.
Betty Grable? Who remembers her? And what's this about Dickies?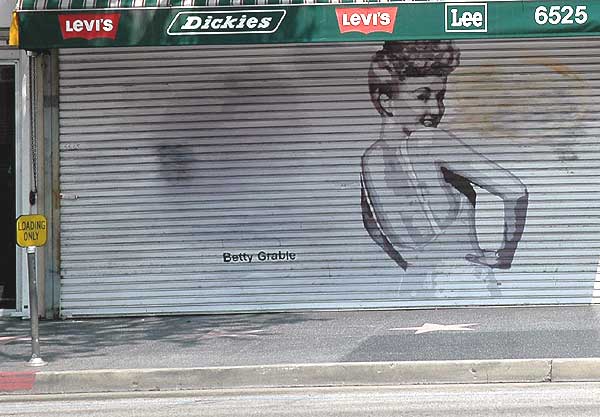 Betty Grable and Scientology, together at last? Who'd have guessed? Take the stress test, as Betty may have raised your blood pressure. And maybe Tom Cruise will drop by.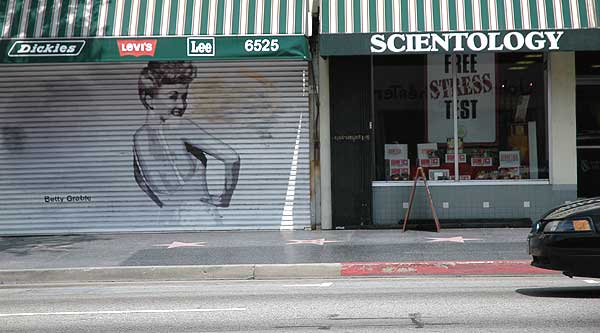 The late, flamboyant and seriously strange pianist from Milwaukee presides over his potted plant. Egyptian gifts? What?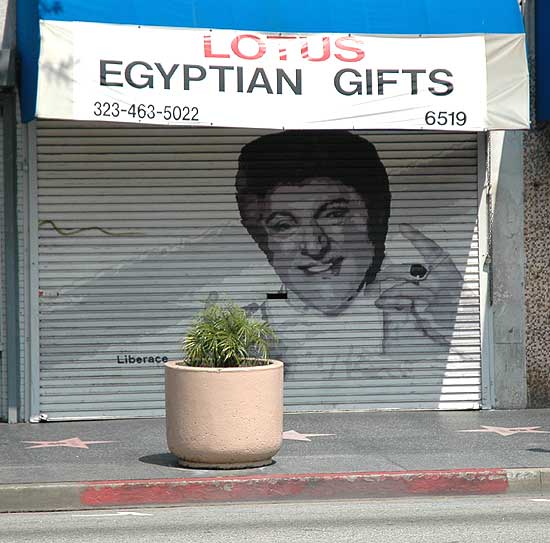 The "Hollywood Madam,"
Heidi Fleiss
, is gone from the scene - after her three years in federal prison she now lives in Nevada, running her reverse brothel, for women, and hawking trashy lingerie on the internet. She gets her door. Why not?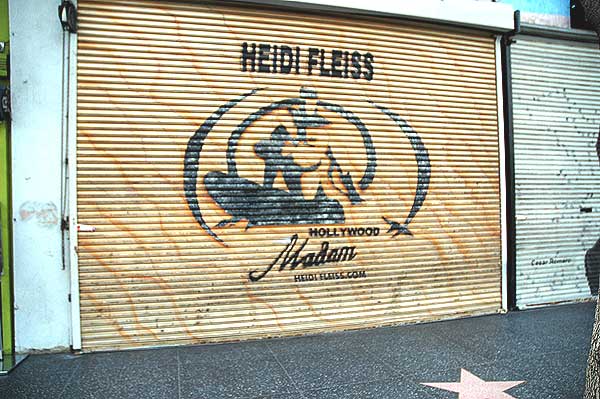 But let's get serious. Sunset Boulevard runs parallel to Hollywood Boulevard, and down there, on the same block, we get this, the
Citizens Commission on Human Rights
and its "Psychiatry: Industry of Death" museum. It's more likely you'll find Tom Cruise here. These are Scientology outfits, and "human rights" is not used here in its usual political sense. Don't take pills to make you feel better. Whatever.
But it looks impressive, and makes for a pleasant visual composition.