Georgia O'Keeffe
Topic: Light and Shadow
---
Georgia O'Keeffe
---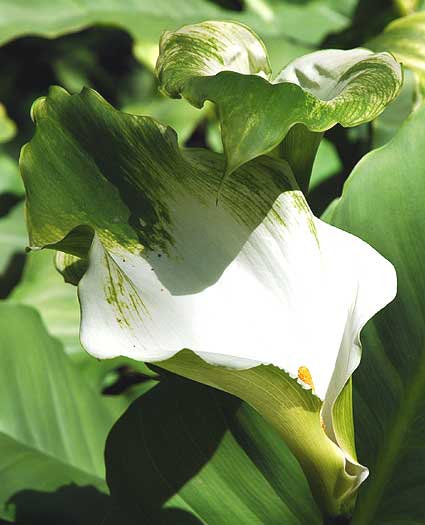 Were those paintings by
Georgia O'Keeffe
provocative in some Freudian way? If a cigar is only a cigar, then a calla lily is only a calla lily.
See
Georgia O'Keefe and the Calla Lily in American Art, 1860-1940
, Barbara Buhler Lynes, Yale University Press (October 1, 2002) ISBN: 0300097387 -
During the second half of the nineteenth century, the exotic South African calla lily was introduced in the United States, and it began to appear as a subject in American art. The flower became even more popular with artists after Freud provided a sexual interpretation of its form that added new levels of meaning to depictions of it. The calla lily soon became a recurring motif in works by important painters and photographers, particularly Georgia O'Keeffe, who depicted the flower so many times and in such provocative ways that by the early 1930s she became known as "the lady of the lilies."
See the images from the National Gallery of Art
here
, or those from the O'Keeffe museum in Santa Fe
here
.
Let's see.
Specimens at the
Mildred E. Mathias Botanical Garden
on the UCLA campus, photographed Friday, March 24, 2006. Note, Georgia O'Keeffe was married to the photographer Alfred Stieglitz.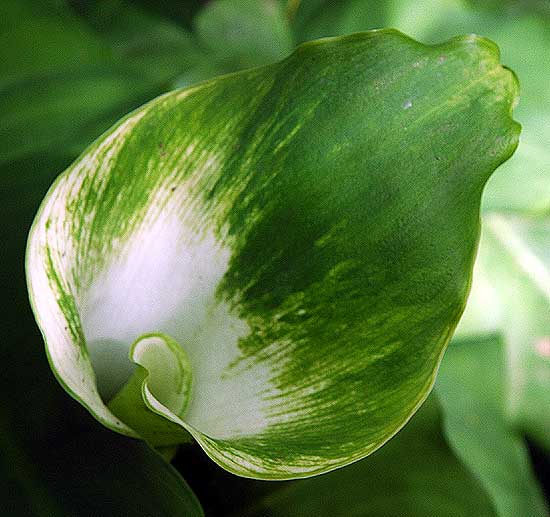 Also in the manner of Georgia O'Keeffe...