Wheels Are Turning
Topic: Geometric Shapes
---
Wheels Are Turning
---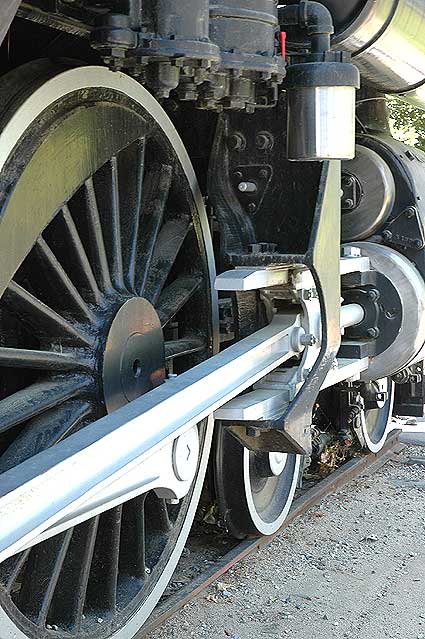 Wheels are turning. The
Just Above Sunset
computer is real dead, and the shop has just transferred the files from the old computer to a new external hard drive to plug into the laptop, which now becomes the new
Just Above Sunset
server. Now it's getting things set up and settled down.
But all of the photography files have been recovered, including those taken Monday, May 29, 2006, at the Travel Town Museum, an outdoor transportation museum on the other side of Griffith Park, beside Forest Lawn, across the bone-dry Los Angeles River from Warner Brothers and Disney studios - the Burbank side of the park. The focus there is the history of railroad transportation in the western United States from 1880 to the 1930s. The place opened on December 14, 1952, and now has fourteen steam locomotives and twenty-six other pieces of rolling stock. The website is
here
, with history of how the museum came to be there
here
, and a list of what's on display
here
.
And here are some wheels. Now back to systems work.