Sunset Light
Topic: Light and Shadow
---
Sunset Light
---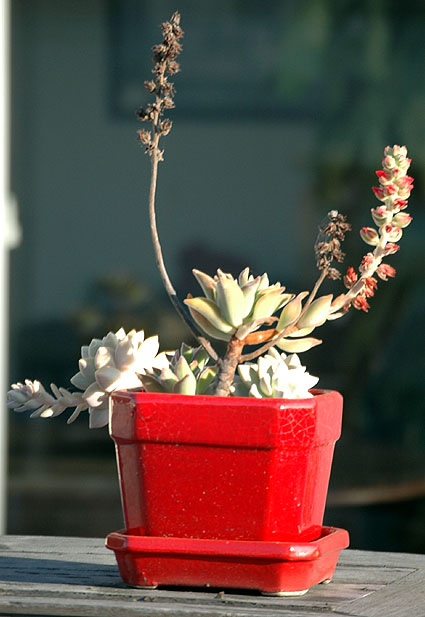 Just some throwaway shots, with the late end-of-day light…
Succulents at Sunset on Sunset...
Below, pirates hiding in the flowers on Sunset at sunset. Note - when the fellow on the left isn't living in the south of France with his wife, Vanessa Paradis (the French singer and actress) and their two kids, the four of them live in an old mansion just six blocks east of this billboard, just above Sunset, at Sweetzer. It's gated, and behind a lot of trees. No pictures. More on him, and the French business, Monday, June 19, 2006,
here
.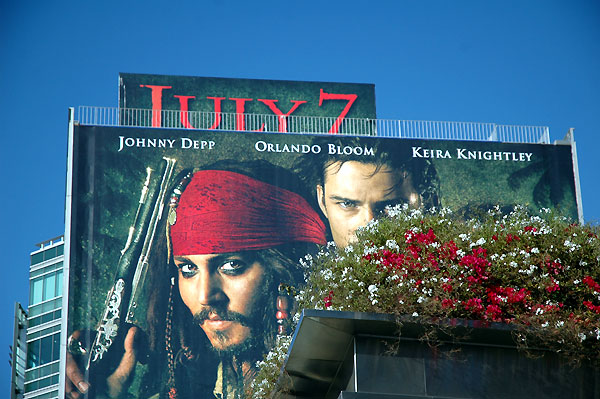 Bougainvillea just down the street, on Selma, in the long light...