Old Trains - Guest Photography
Topic: Guest Photography
---
Old Trains - Guest Photography
---
There's something romantic about old trains, and out here in the west we have a great collection of them, restored to perfection, as shown in photographs
here
and
here
. But our friend, the high-powered Wall Street attorney, reminds us they have great old trains back east.
The
Catskill Mountain Railroad Scenic Train
runs between Phoenicia and Boiceville, New York, about twelve miles. The trip takes about an hour and a half. You leave from Mount Pleasant, ride along the Esopus Creek, looking for bald eagles, great blue herons, hawks, deer and such things. On the north is Mount Tremper and on the south Mount Pleasant and Romer Mountain. At the Phoenicia stop there's the Empire State Railway Museum in the restored 1900 Railroad Depot.
This is what is left of the Catskill Mountain Branch Line of the long-gone Ulster and Delaware Railroad. Bluestone for the sidewalks of New York was quarried near here, and produce and dairy products from these parts were sent along with that to the city by rail. Traffic the other way was city folks off to the Catskills' boarding houses and hotels - 676,000 passengers in 1913. Automobiles changed that, and the New York Central ended up using the tracks for general freight. In October 1976 the Ulster and Delaware Railroad folded, and in 1979 the County of Ulster purchased the Catskill branch to make it a tourist thing. In 1983, the Catskill Mountain Railroad was chartered to operate a tourist passenger operation as well as freight service. The whole line will be back in operation one day.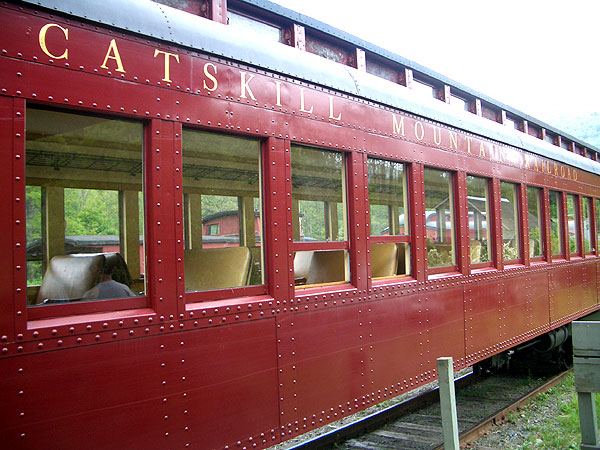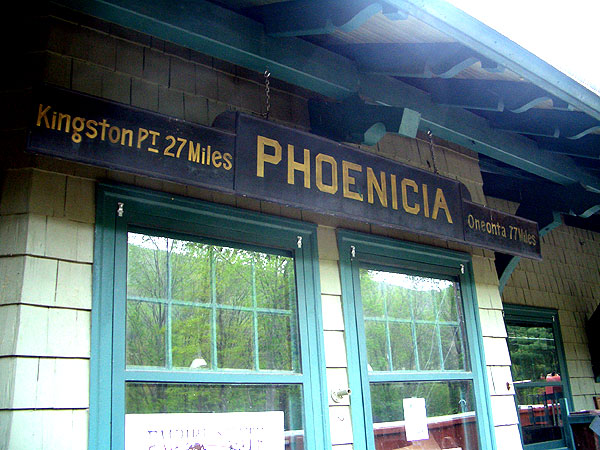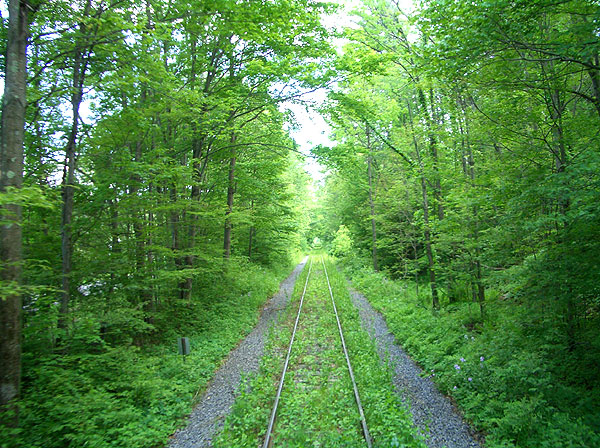 Photos copyright © 2006 - M. A. Hewitt, all rights resevered
The location -